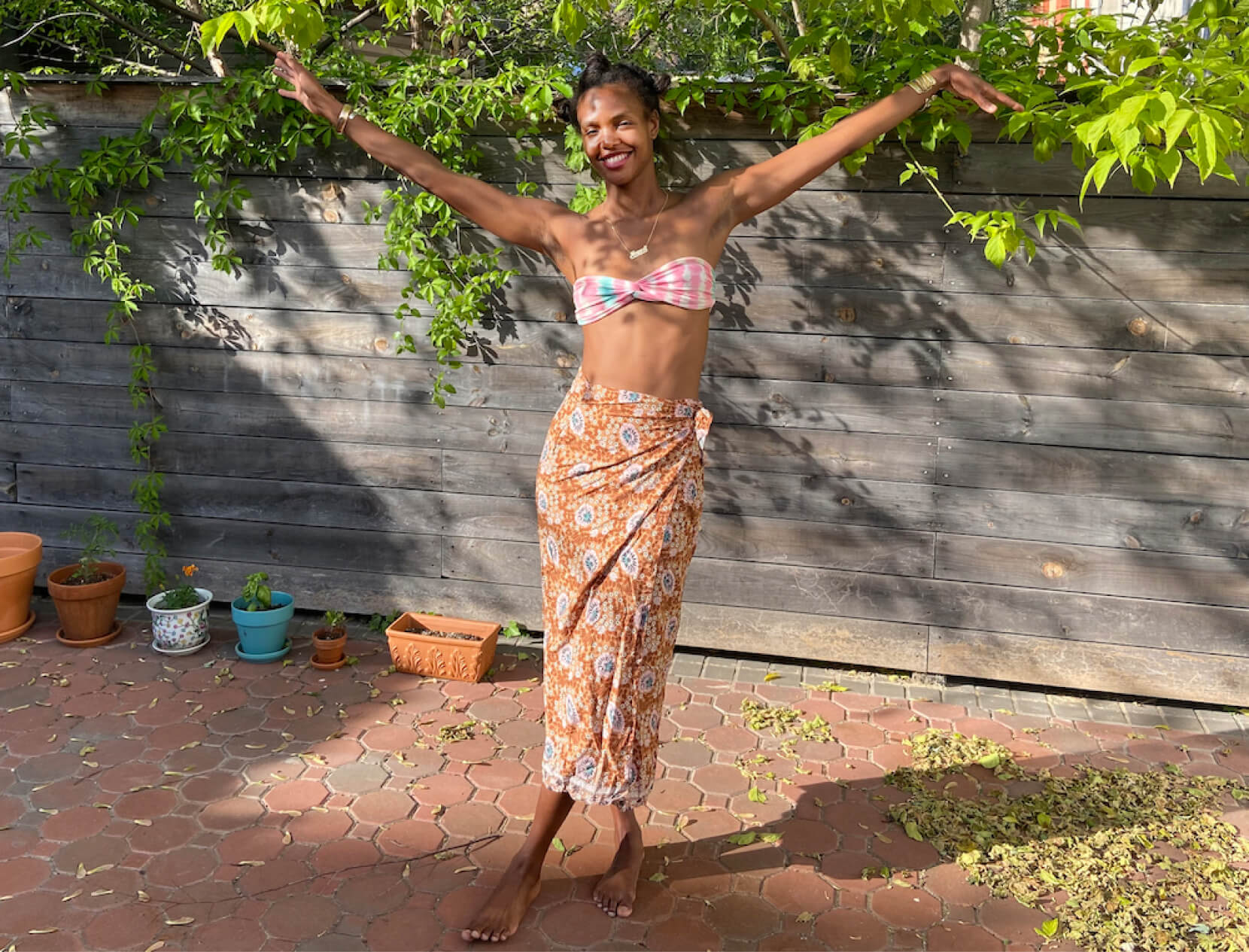 The 2020 Swim Edit
(No Water Necessary)
As planet Earth tilts toward the sunny side for the next few months, we're making the call: It's backyard season. Peaceful gardens. Sunny patios. Local parks and beaches we can't wait to (safely) revisit. They're all perfect backdrops for strap-happy maillots and string bikinis—and even at-home retreats call for a cover-up. These four exclusive-to-goop pieces—each with a unique silhouette and pattern—were designed to wear around the house, over a swimsuit, or simply to pull together a sweats-less look at dinnertime. We asked four goop staffers to take them for a test spin in their own backyards. The results? Let's just say no one's sent theirs back yet.
---
We hope you enjoy the products recommended here. Our goal is to suggest only things we love and think you might, as well. We also like transparency, so, full disclosure: We may collect a share of sales or other compensation if you purchase through the external links on this page.