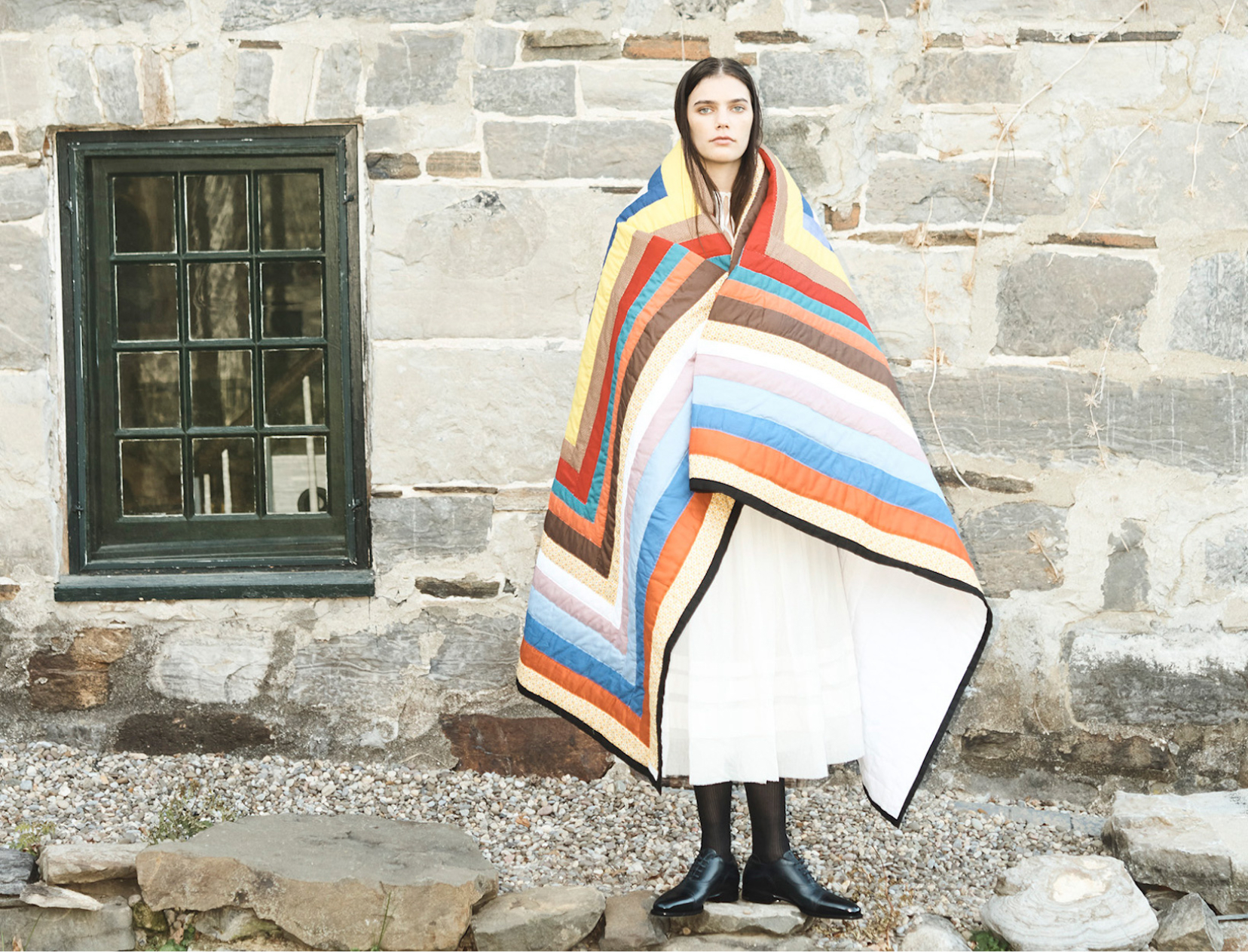 Photo courtesy of Jai Odell for Old Stone Trade
A Guide to Shopping More Mindfully
The most sustainable clothes are the ones you already own, but the reality is we live in a consumer-based culture that wants us to buy…everything. Smartphones are the new billboards. Instagram ads are unnervingly on point. And the tap-to-shop button is all too tempting. But that doesn't mean we're doomed. And luckily, being more sustainable doesn't have to look any one way.
For some people, it might simply mean shopping less. For others, it may be about investing in beautiful, well-made items they'll wear for years to come. And then there are the cold-cycle queens and hang-dry heroes curbing their energy use one load of laundry at a time.
As for our part? We do our best to shine a light on the brands—new and known—that are committed to doing things better. We try not to greenwash. We ship every goop.com order in curbside-recyclable boxes. We still have work to do—but we're committed to making progress, and we know that when it comes to our planet, we don't have time to waste.
These are the brands we're loving and the fabrics we're buying, plus a quick and dirty guide to green lingo.
A GLOSSARY OF TERMS TO GET COMFORTABLE WITH
8 Brands Making Moves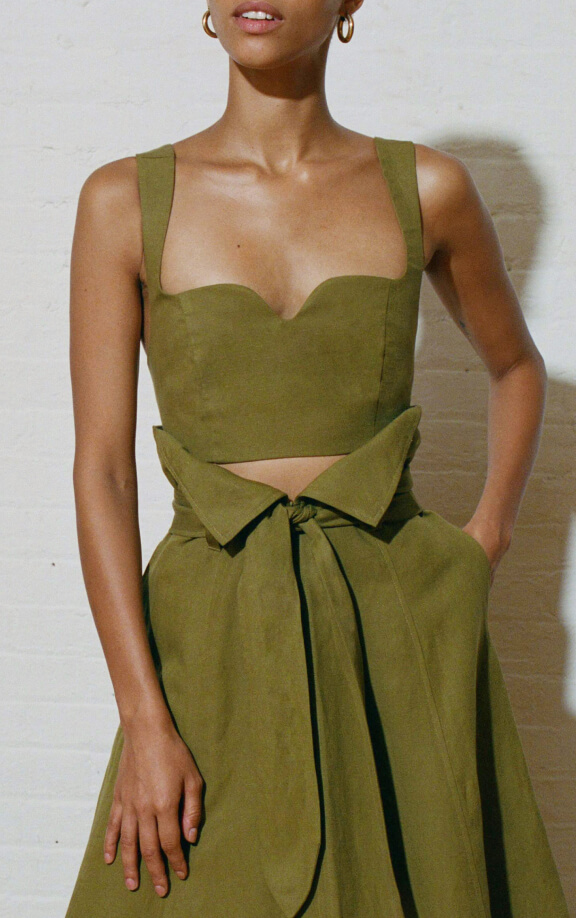 MARA HOFFMAN
Fifteen years after launching her eponymous label in 2000, Mara Hoffman committed to making sweeping changes in the name of sustainability, proving it's never too late to make a difference. Now the brand uses only natural or recycled materials. It partners with 13 organizations working to support environmental progress. It even created a marketplace to keep preloved Mara Hoffman pieces in circulation and out of landfills.
ON MODEL: mara hoffman jini top, goop, $225; mara hoffman anna skirt, goop, $375; OFF MODEL: mara hoffman adele top, goop, $225; mara hoffman tulay skirt, goop, $350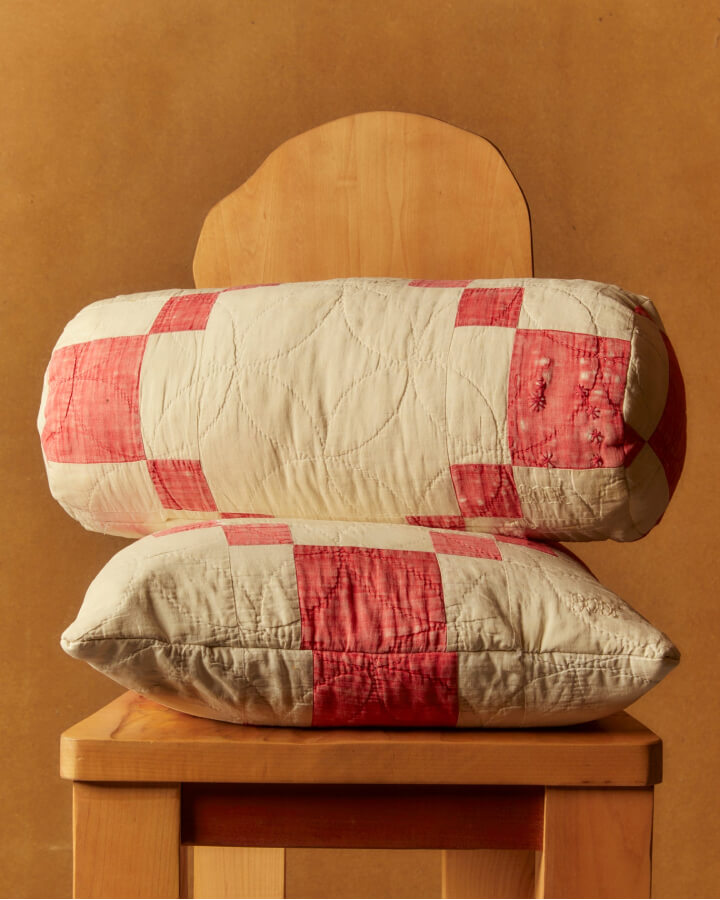 BODE
Shopping at the Bode flagship in NYC's Chinatown is about as close to time travel as you can get without a time machine. Much of the clothing and home décor is cut from antique fabrics, Victorian quilts, grain sacks, and bed linens replete with mystery and charm. Next door, time-honored clothes-making techniques like appliqué and quilting are used to handcraft pieces that are entirely new—and one-of-a-kind.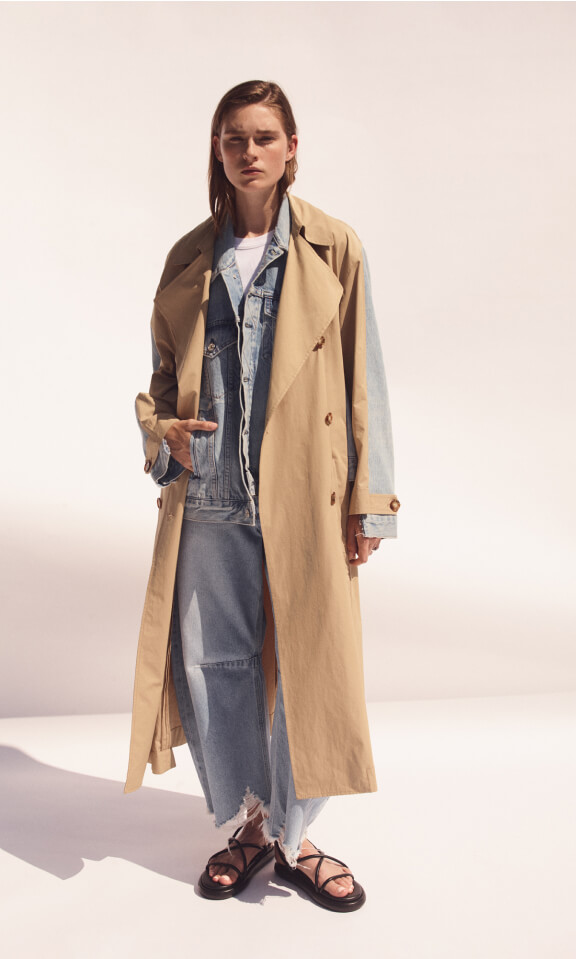 CITIZENS OF HUMANITY
If its sustainability report is any indication, Citizens of Humanity takes its work very seriously. Not only does the brand use high-efficiency dye and wash machines in its LA- and Turkey-based manufacturing facilities (which it owns—a rarity in the denim world), it also used vegetable dyes, natural enzymes, and improved laser technology to lower its chemical load when creating its spring 2022 collections. And Citizens has plans to build a water recycling system at its Turkish facility by the end of next year.
ON MODEL: CITIZENS OF HUMANITY SPLICED TRENCH, Citizens of Humanity, $1,350; CITIZENS OF HUMANITY HORSESHOE JEANS, Citizens of Humanity, $288; CITIZENS OF HUMANITY georgina denim jacket, Citizens of Humanity, $448; OFF MODEL: CITIZENS OF HUMANITY Dylan Rolled Crop, goop, $228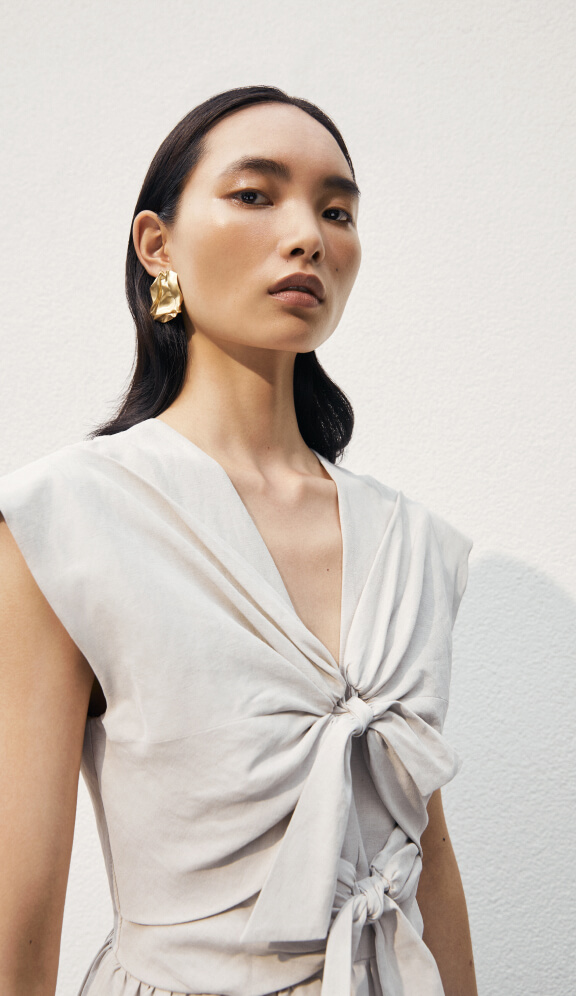 TOVE
TOVE takes a geographic approach to sustainability. It's recently moved production of its GOTS-certified cotton pieces to Portugal, where the cotton mills are located. Silks—from which the bulk of the brand's dresses are made—are sourced locally from European mills. And the packaging used to ship the sculptural, achingly romantic pieces to international warehouses and customers' homes is either recycled or recyclable.
ON MODEL: TOVE ELEN TOP, Tove, $367; OFF MODEL: TOVE maidi top, goop, $655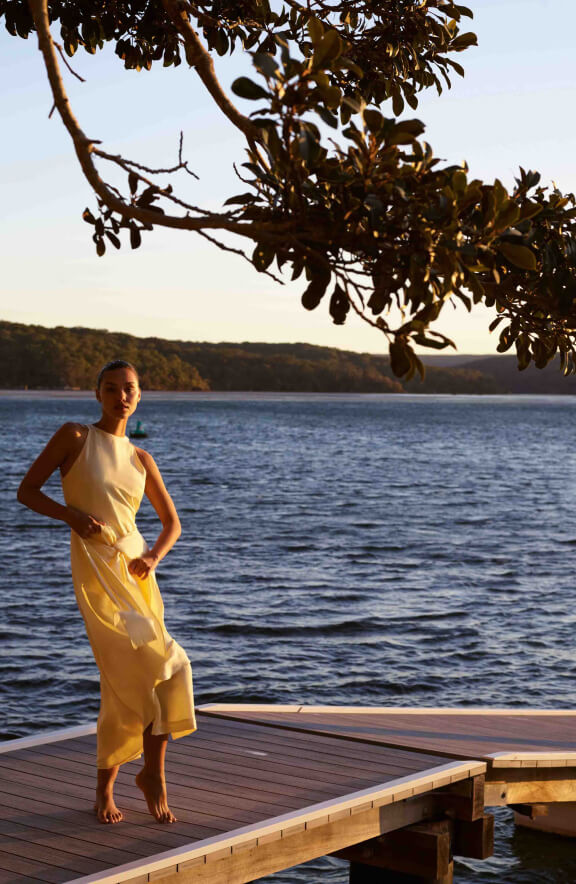 BONDI BORN
In addition to being a certified B Corp, BONDI BORN is a member of 1% for the Planet, meaning it contributes at least 1 percent of its annual sales to environmental nonprofits. It also partners with One Tree Planted to—you guessed it—plant one tree for every online order placed. Which brings us to the clothes themselves: The sleek swimsuits and casual-cool pieces are all made from OEKO-TEX-certified fabrics, and the plastic-free packaging is all recyclable or compostable.
ON MODEL: BONDI BORN MUSTIQUE DRESS, goop, $595; OFF MODEL: bondi born ava bikini top, goop, $175; bondi born FAITH BIKINI BOTTOMS, goop, $150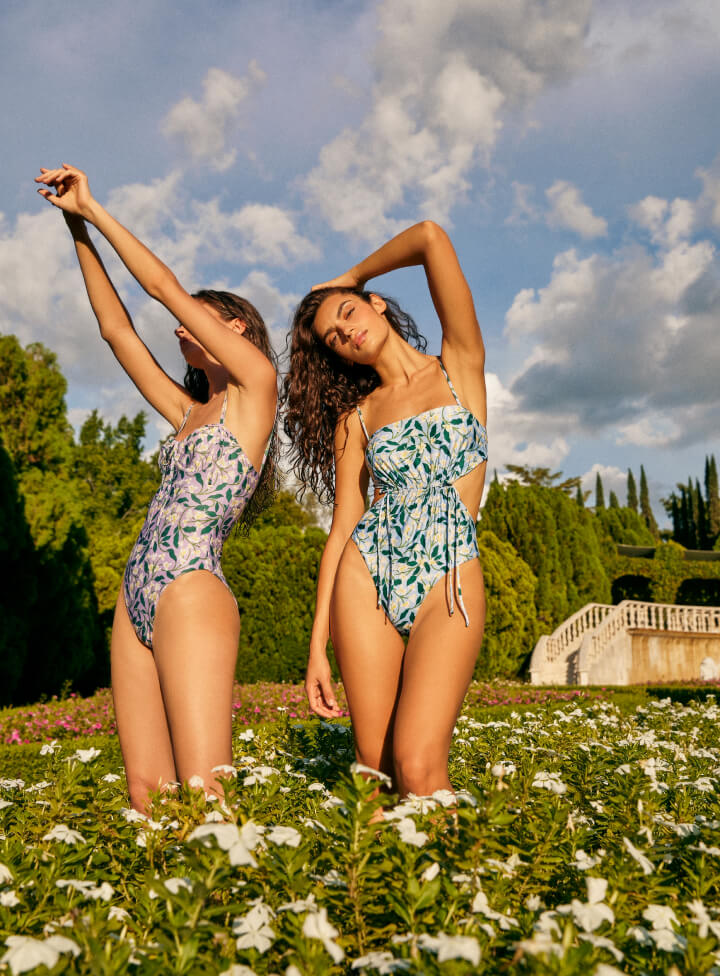 AGUA BY AGUA BENDITA
Not many brands in the business of making beautiful women's clothes can say that their bathing suits are made entirely of reclaimed polyester that was once a bunch of PET bottles. But back to those beautiful clothes: They're made exclusively of natural fibers (silk, cotton, linen), and the technique used to achieve the incredibly intricate prints is entirely digital, dramatically reducing the environmental impact of production.
ON MODEL: Agua by Agua Bendita Ébano Lila One-Piece Swimsuit, Agua by Agua Bendita, $270; Agua by Agua Bendita Azul One-Piece Swimsuit, Agua by Agua Bendita, $270; OFF MODEL: AGUA BY AGUA BENDITA Chan Chan Miel Flor Minidress, goop, $440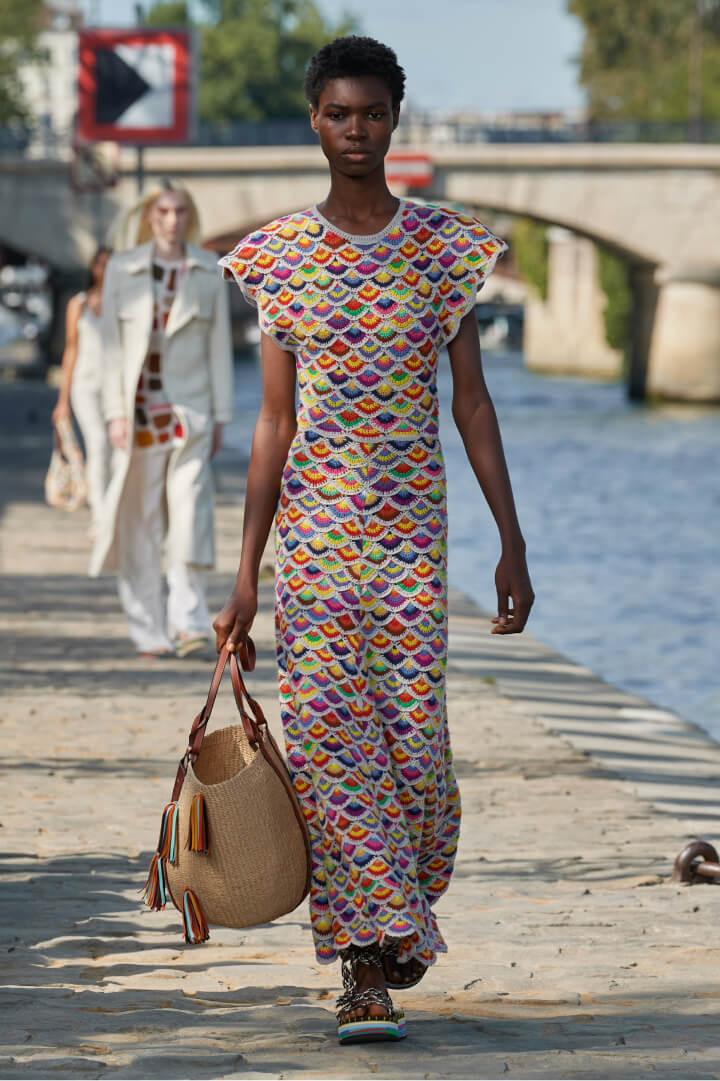 CHLOÉ
Of the major Parisian maisons, Chloé is the first to achieve B Corp certification and has taken major steps—no, leaps!—toward its goal of reducing production-related greenhouse gas emissions and water consumption by 25 percent by 2025. And the brand did extensive research into sourcing, determining that its biggest footprint is left by raw materials. Which is why it's committed to switching to 90 percent lower-impact materials by 2025. Take the Nama sneaker: 40 percent of its weight is recycled material.
ON MODEL: Chloé dress, Chloé, $10,595; OFF MODEL: Chloé nama sneakers, Net-a-Porter, $725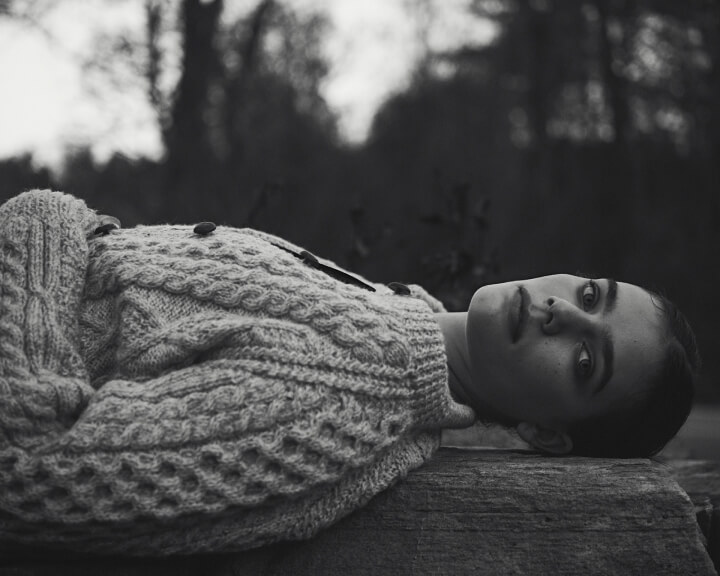 OLD STONE TRADE
Throughout a decades-long career working at fashion and luxury travel magazines, Melissa Ventosa Martin has met extraordinary craftspeople from every corner of the globe. Her newest gig, Old Stone Trade, connects these artisans and makers to clients, offering heirloom-quality wardrobe staples: the perfect cable-knit sweater, classic black loafers, an everyday coat—all handmade to order to avoid overproduction.
Visit Old Stone Trade to see the Collection and place your order.
New and Noteworthy Materials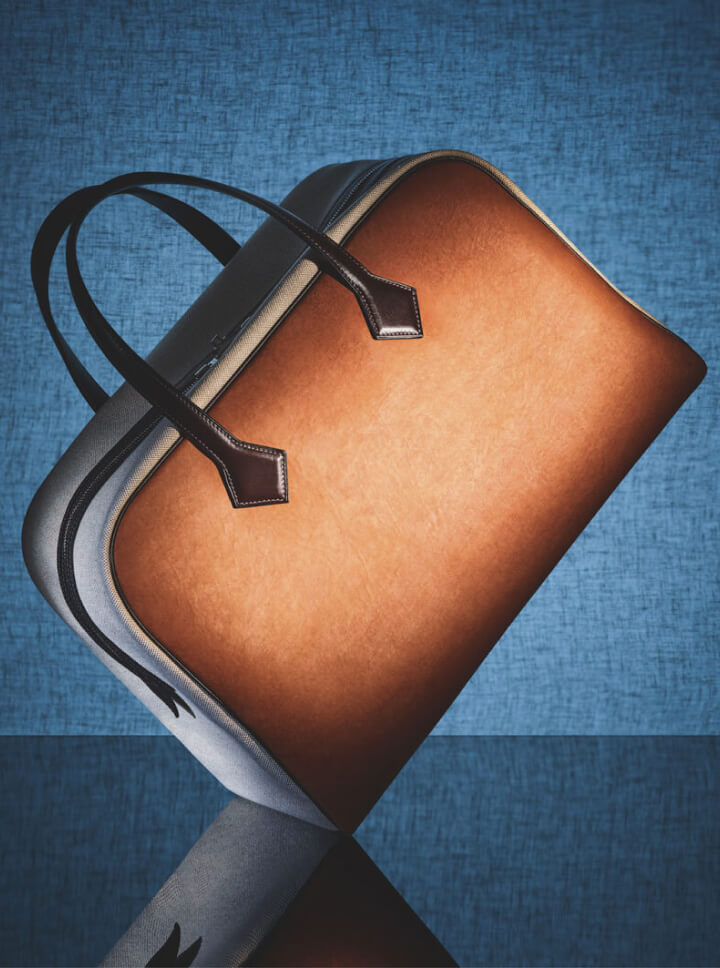 FINE MYCELIUM
Last year, Hermès announced a (somewhat surprising) collaboration with MycoWorks, a biotech start-up that turns mycelium—the densely interwoven root structure of mushrooms—into a plant-based material that mimics the feel, strength, and durability of real leather. The result? An eco-minded version of the brand's Victoria handbag.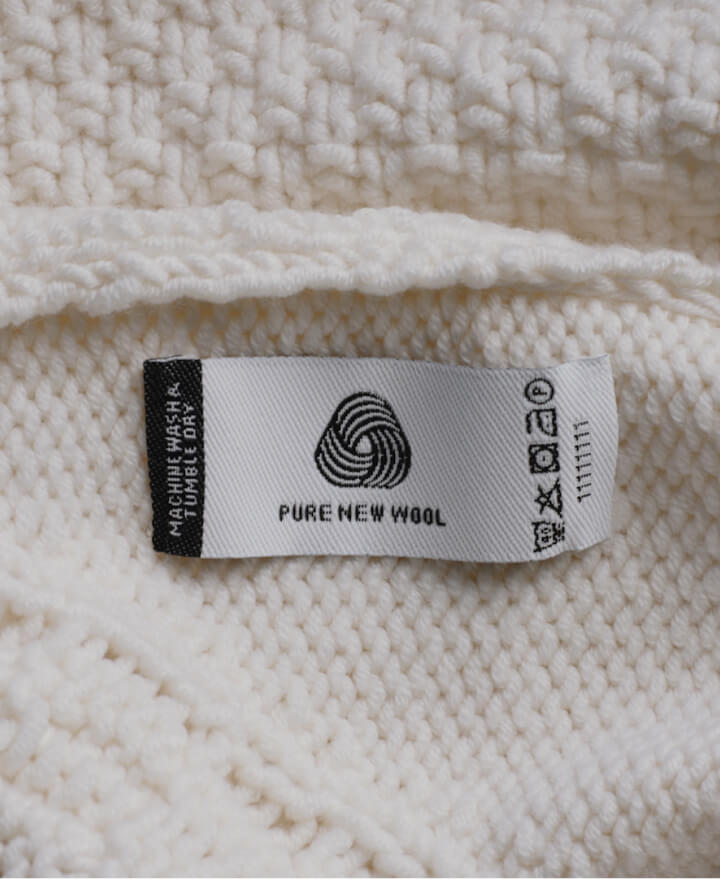 WOOL
Wool is a natural, renewable fiber that's prized for its softness, warmth, and secondhand value. But not all wool is the same—did you know there are over 1,000 breeds of sheep?—which is why we look to the Woolmark Company for guidance (it recommends Australian merino).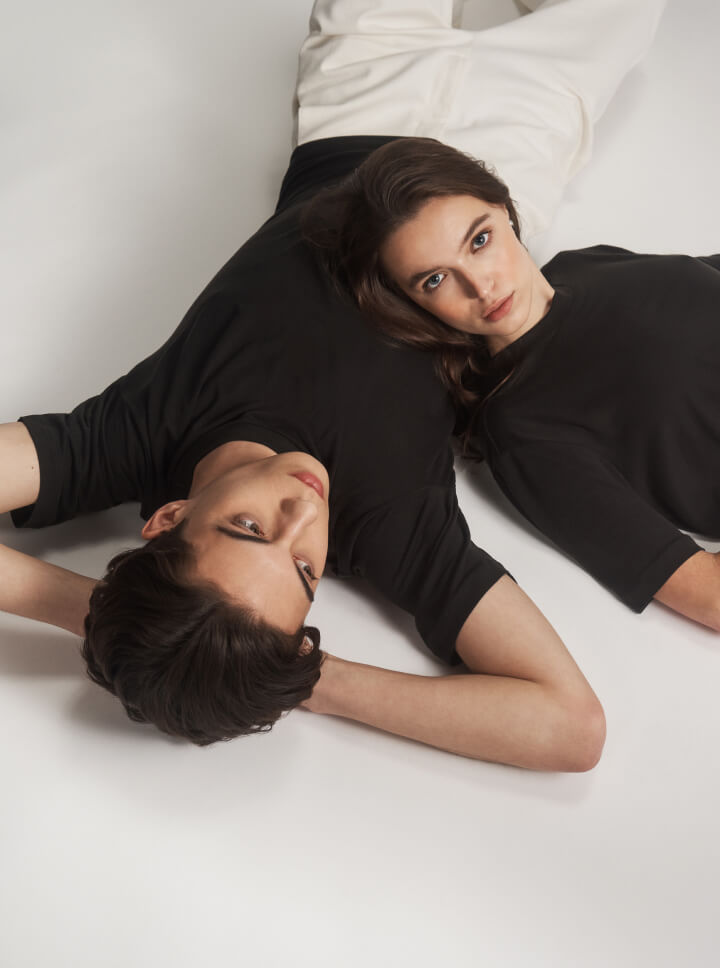 NUCYCL
Textile-innovation company Evrnu has developed technology (dubbed NuCycl) that converts old clothing into entirely new, high-quality fibers, extending the life of those materials. It recently unveiled its first commercial product in partnership with designer Carlos Campos: a classic tee made entirely of post-consumer cotton.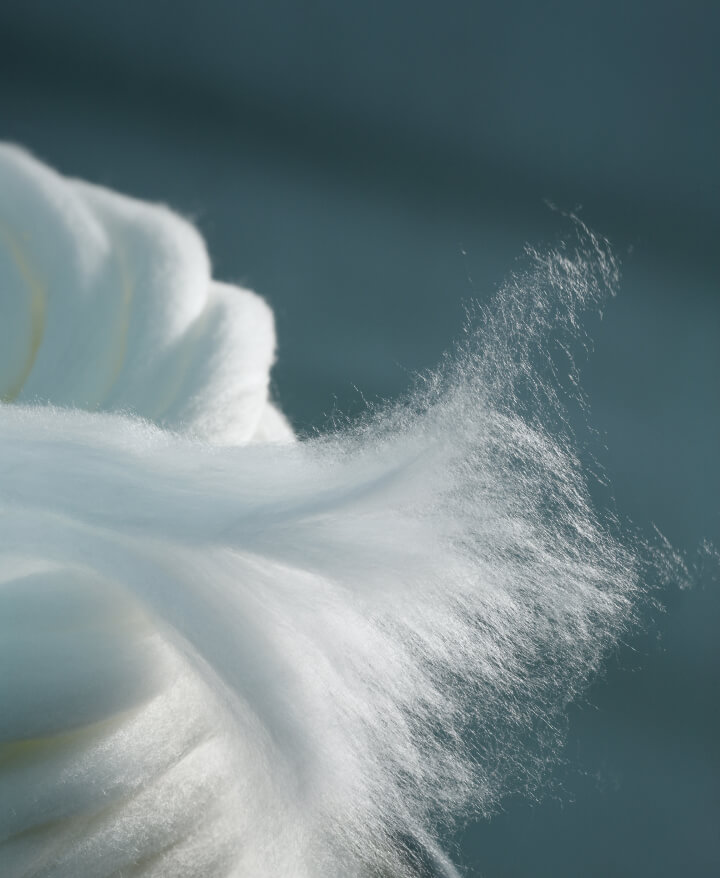 TENCEL
Made of wood pulp sourced from sustainably managed forests, this biodegradable fabric is produced in a closed-loop process that recycles water and reuses more than 99 percent of its solvents. TENCEL performs similarly to polyester, breathes like cotton, and has the smooth-on-skin feel of silk.