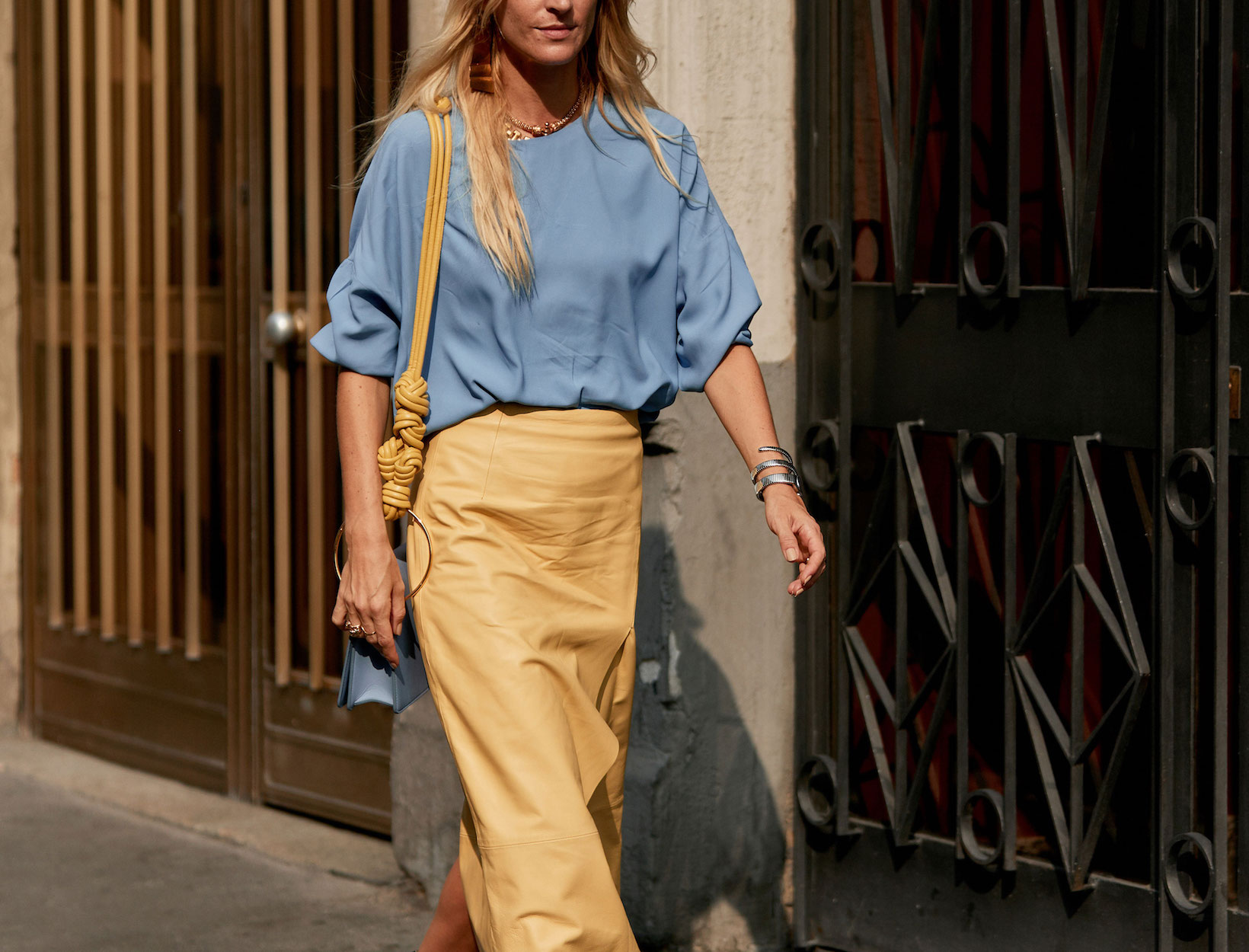 3 Simple Work Outfits for Late Summer
A real-life midsummer night's dream: You wake up on any weekday in August and know exactly what to wear to your lunch meeting. Or which dress won't wrinkle in your gym bag. Or the best pair of flats for making a stealth office escape. Or you can simply keep black and white in heavy rotation, embrace bright pops of color, and let a cadre of fall-friendly bags carry you through the last month of summer.
Lunch, Lady
Not every expensed meal calls for a power suit. Try a chic, impactful bag that means business instead (like this camel-colored tote). Keep the rest simple: trousers cuffed, top collared, and a splash of sparkle.
Workout to Workday (or Vice Versa)
The time will come when it's still dark at 7 a.m., the floorboards are cold, and you're stuffing sweaters into your gym bag. Luckily, that time is not now. Take advantage of one-and-done weather while you can: A poplin dress in a standout shade, simple jewelry, and an oversize leather tote to pack it all in are all you need.
Gal (Summer) Friday
Maximize summer Fridays in looks that translate from office to evening. We're talking bodysuits and jeans in neutral shades, edgy gold necklaces, and flat sandals for flying out the door. Plus: a hint of luminizer to revive a fading glow.