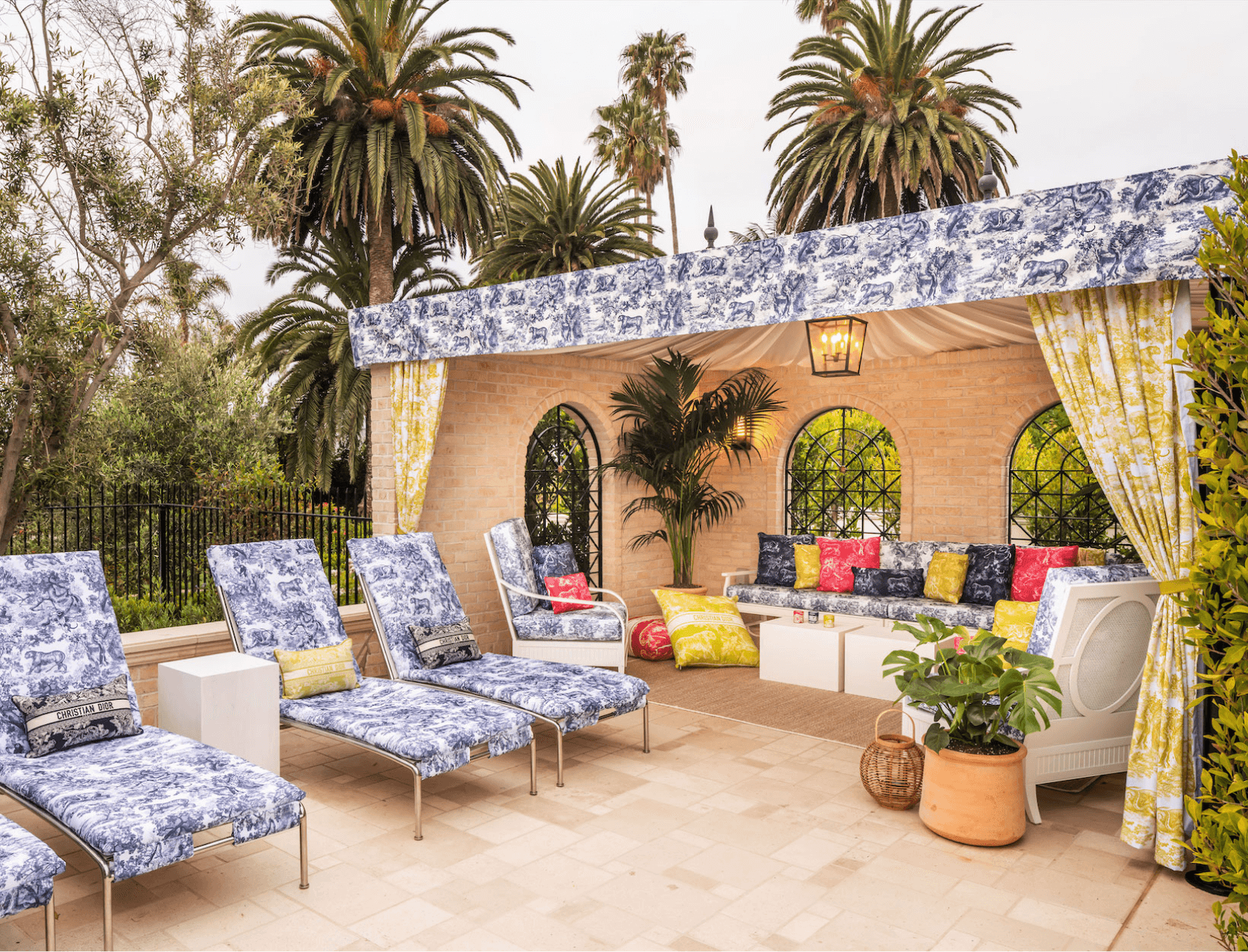 6 Things the Fashion Team Is
Talking about Right Now
How we dress is very much a microcosm of what's going on in the world. Exhibit A: the sweatsuit phenomenon. Which is why fashion's primary job is to make us dream. Whether by infiltrating our feeds, as was the case with the return of couture week, our wardrobes (turns out even recreational gear can go chic), or our favorite coastal locales (bonjour, Dioriviera), designers are giving us plenty to get excited about—and isn't that the whole point?
1
POLO X FEED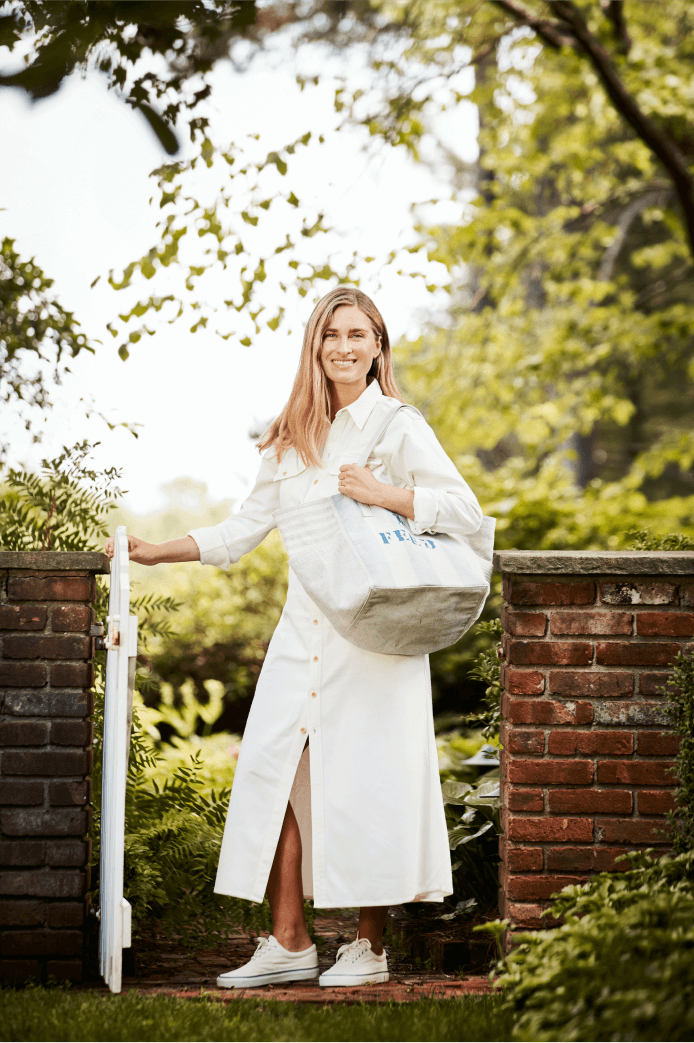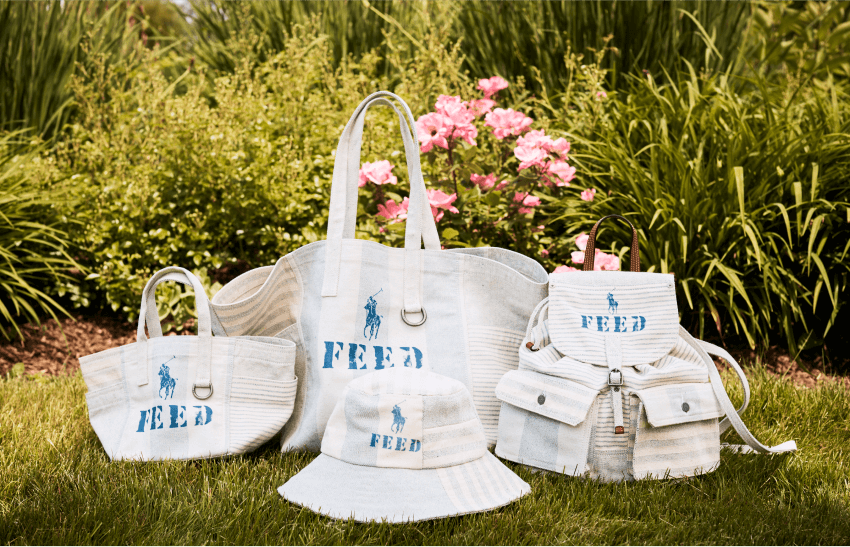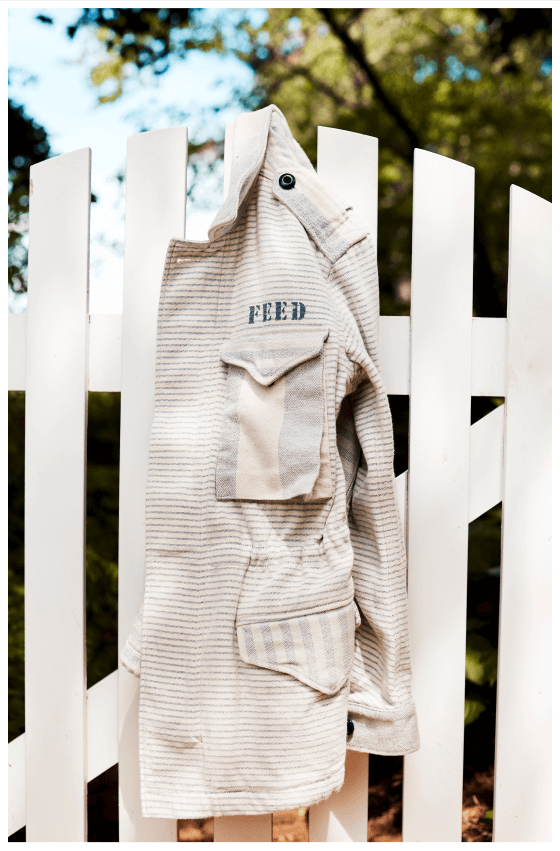 Polo and FEED founder Lauren Bush Lauren teamed up with No Kid Hungry on a collection of catchall totes, packs, and pouches made with upcycled denim and woven jute alongside classic gender-neutral cuts, like the legendary polo. It's preppy. It's classic. It's brimming with Ralph Lauren's iconic style. Better still, with 10 percent of the profits going toward providing meals to kids in need throughout the US, it's all for a (really) good cause.
polo ralph lauren Polo x feed tote bag, Ralph Lauren, $198; polo ralph lauren polo x feed field jacket, Ralph Lauren, $498; polo ralph lauren polo x feed bucket hat, Ralph Lauren, $68; Polo ralph POlo x Feed backpack, Ralph Lauren, $248
---
2
POPPING UP FROM
COAST TO COAST
MARNI MARINE
Sunset Beach Hotel, Shelter Island
Open now through Labor Day
The Sunset Beach hotel has long lured Manhattanites with its tranquil seaside vibes. Now this mellow Long Island retreat is offering an even better reason to book a stay-cay: a makeover by the masters of Italian maximalism at Marni.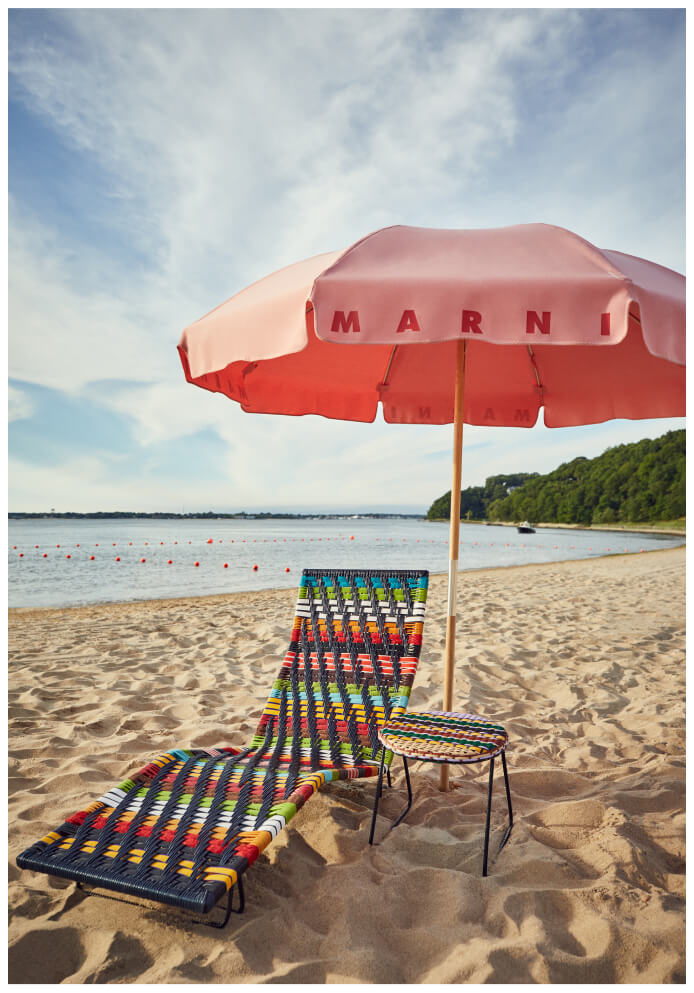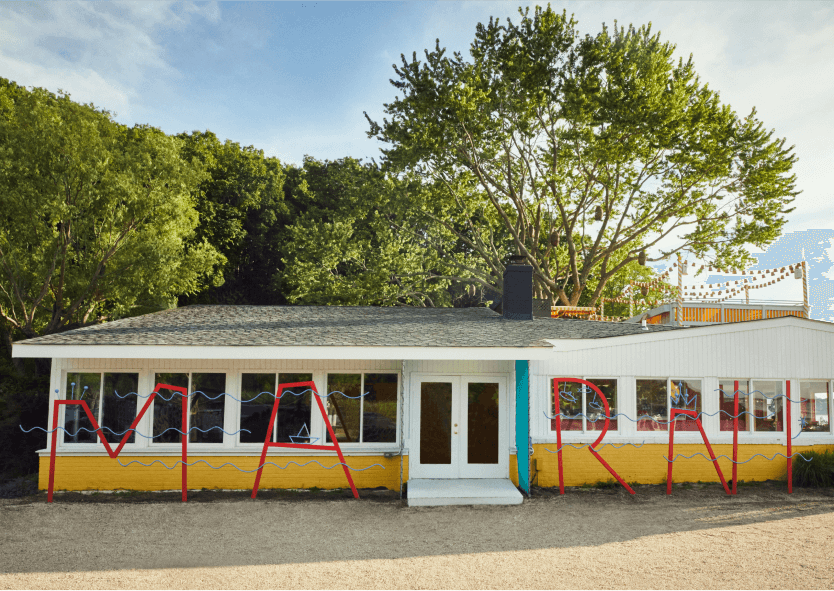 Photos courtesy of Marni / William Takahashi
DIORIVIERA
Rosewood Miramar, Montecito
Open now through September 6
Dior has a way of upping the chic factor on whatever it touches. Which, if you happen to find yourself at the Rosewood Miramar this summer, is everything from surfboards and bocce ball paddles to Dior-happy poolside cabanas covered in toile de Jouy.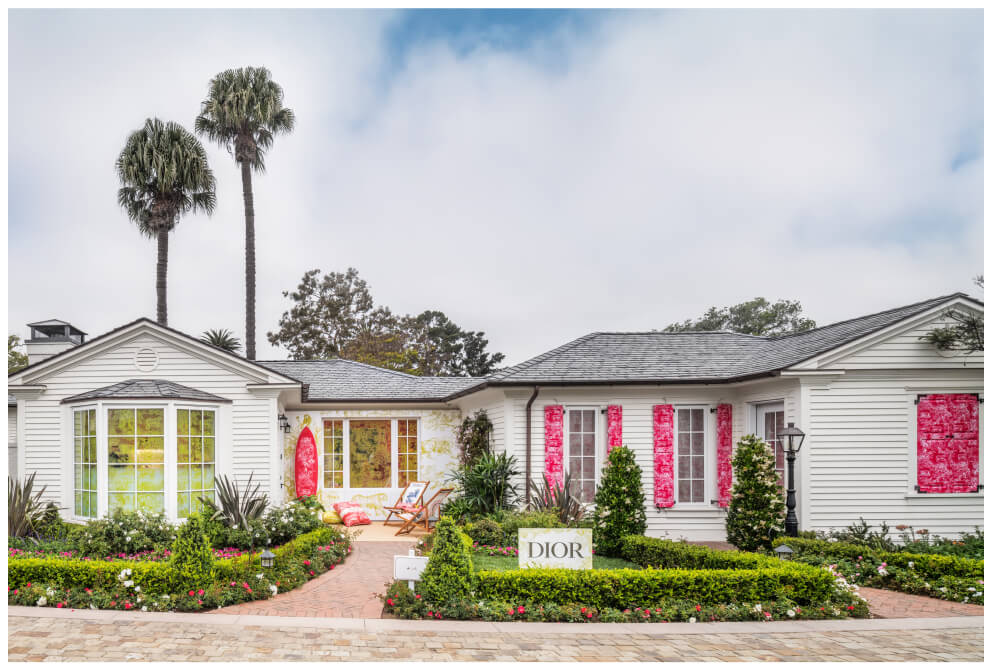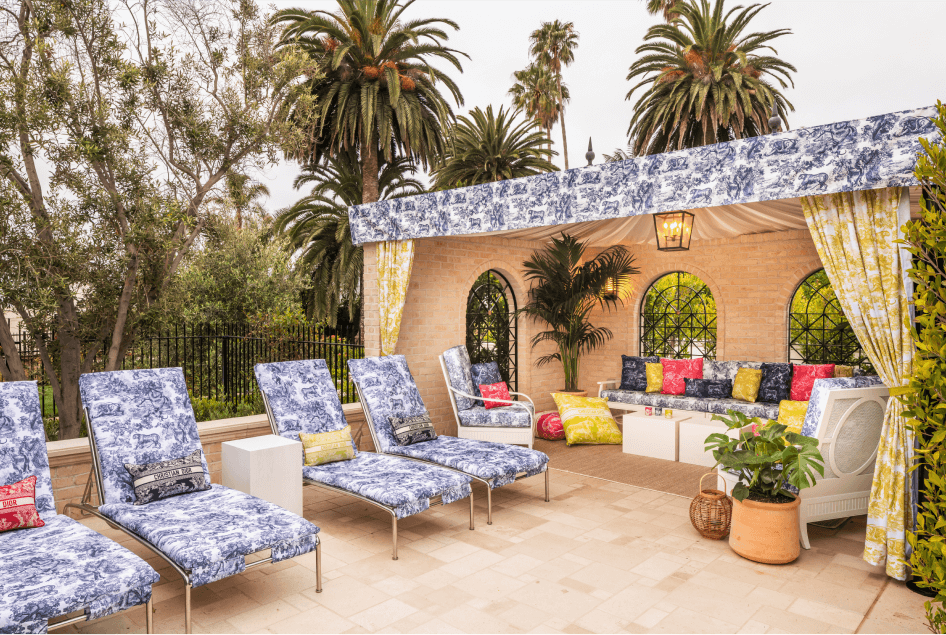 Photos courtesy of Dior
GUCCI
HAMPTONS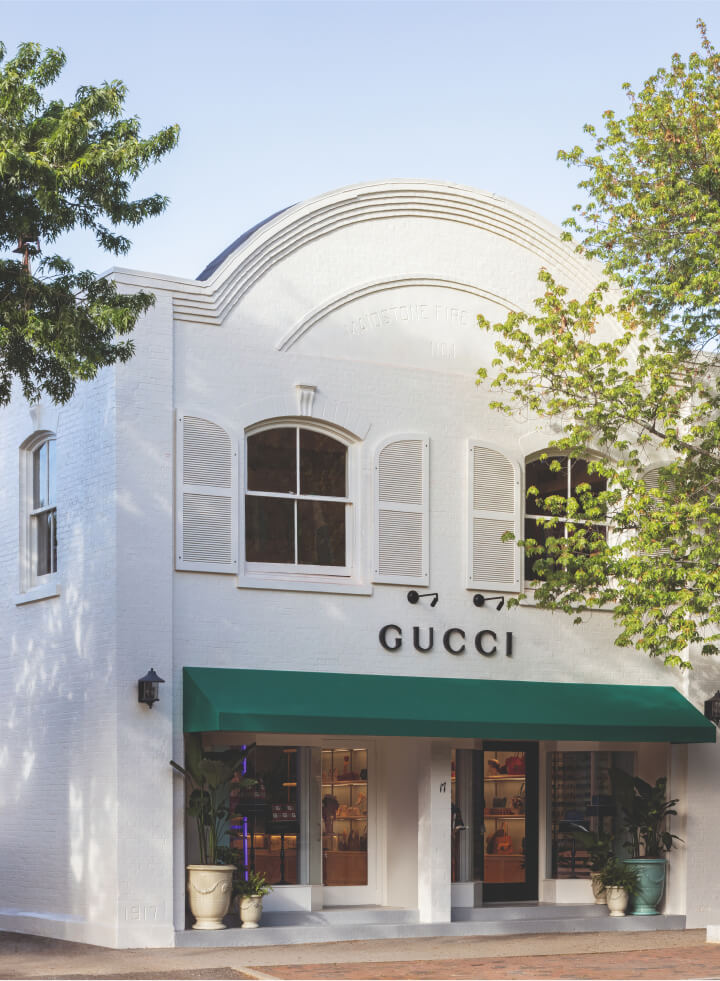 Photos courtesy of Gucci

---
3
COUTURE WEEK IS BACK
(WAAAY BACK)
Couture week is an exercise in spectacle. And with the return of the haute couture shows in Paris this past month—both in person and digital—there seemed to be a common thread woven through the fall-winter '21 collections: a loving nod to the decadence of decades past.
Schiaparelli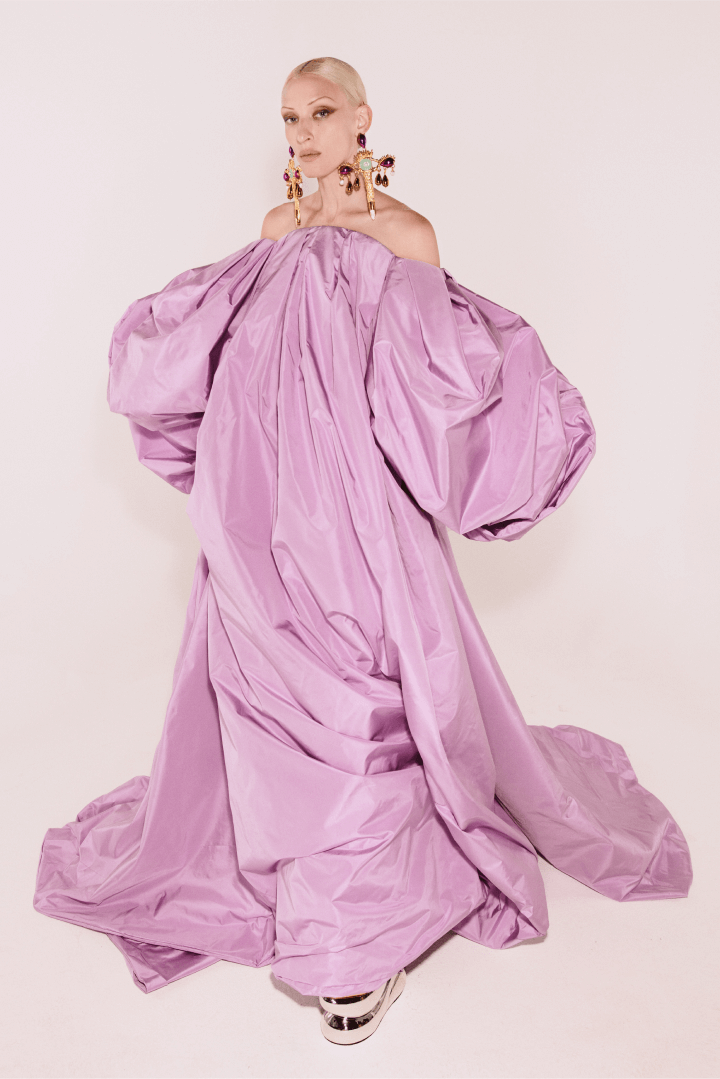 Photo courtesy of Schiaparelli
Balenciaga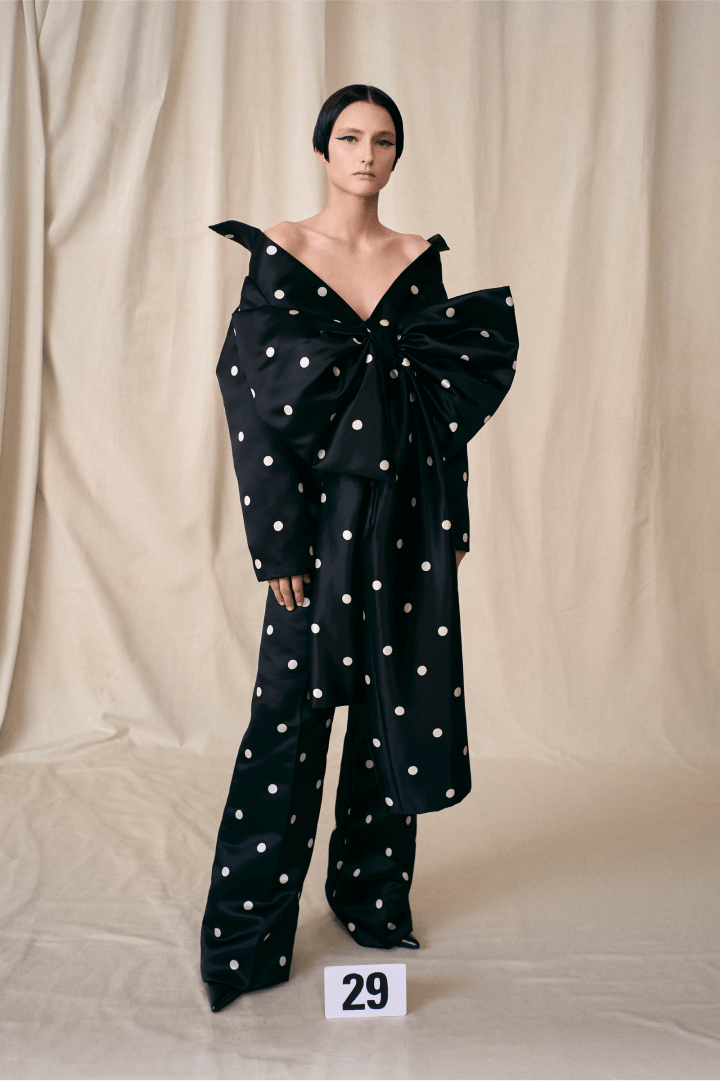 Photo courtesy of Balenciaga
Chanel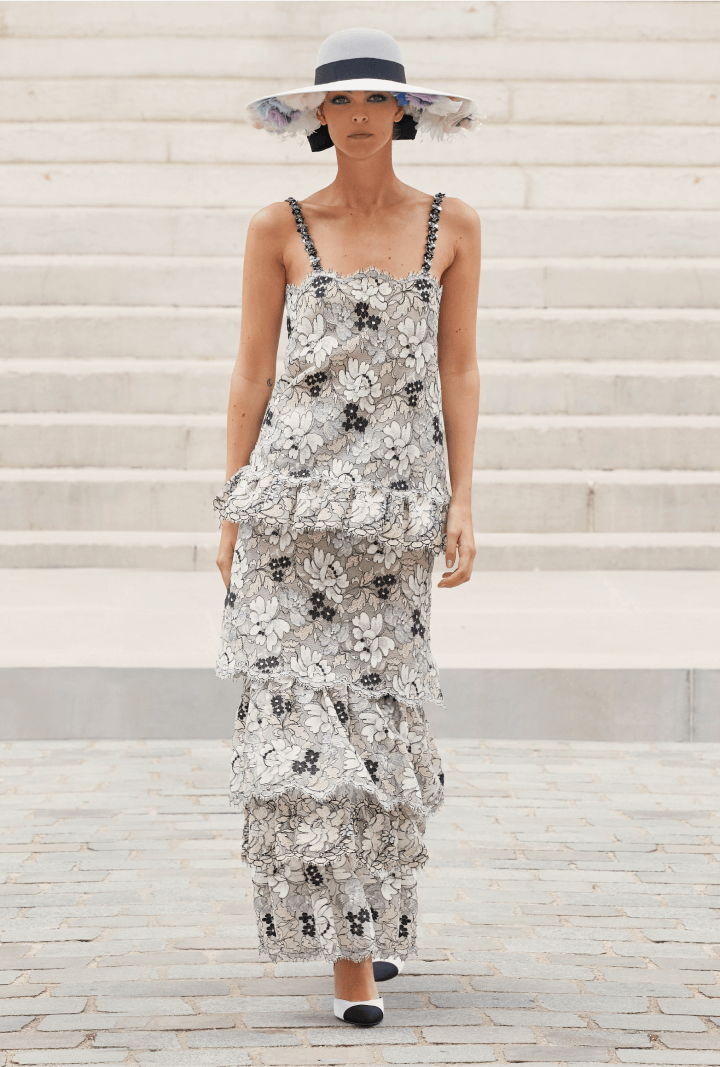 Photo courtesy of Chanel
DIOR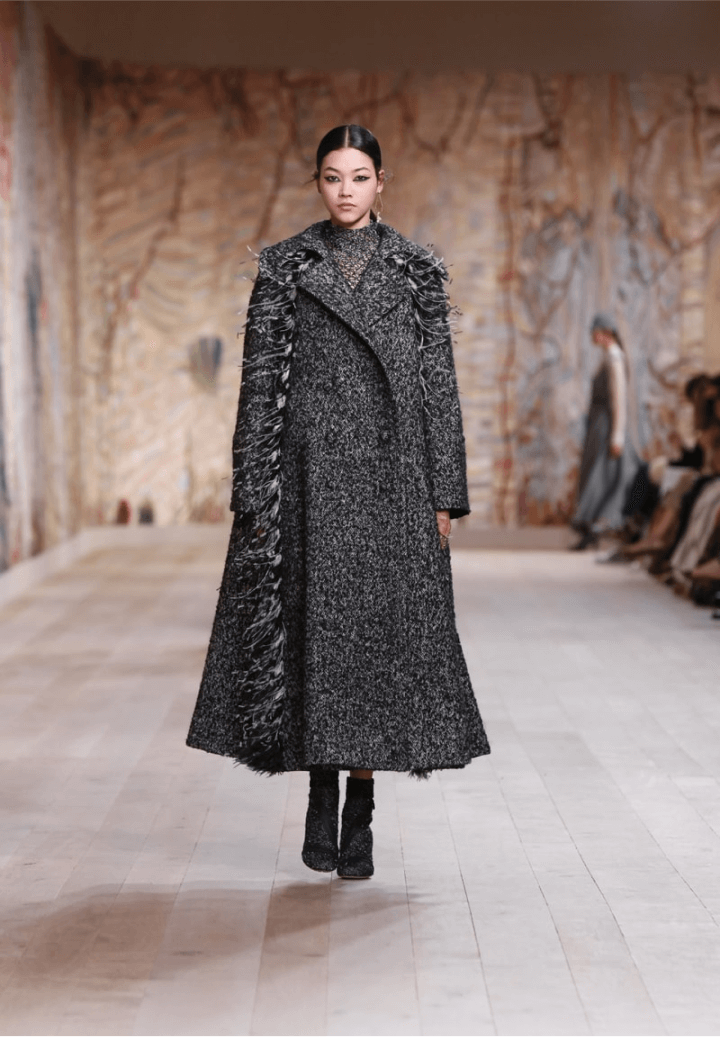 Photo courtesy of Dior
There were roaring-'20s tassels swishing around Chanel's legendary rue Cambon salon, evening-glove-adorned models done up in the kind of old-world glamour that would have made the late Cristóbal Balenciaga proud, sheaths of impeccably embroidered taffeta and matador-inspired monteras at Schiaparelli, and let's not forget the Renaissance-era brocade frocks of fancy at Dior.
---
4
DESIGNERS TAKE IT OUTSIDE
While the fall couture shows served up a great deal of aspiration, the summer prêt-à-porter collections, by comparison, sensibly embraced the spirit of right now. Chanel tempted us to a day on the sand with a tropical-leaning capsule of black-and-white suits and towels, while Prada explored the practical with triangle-emblazoned water bottles, volleyballs, and nylon picnic bags.
CHANEL COCO
BEACH 2021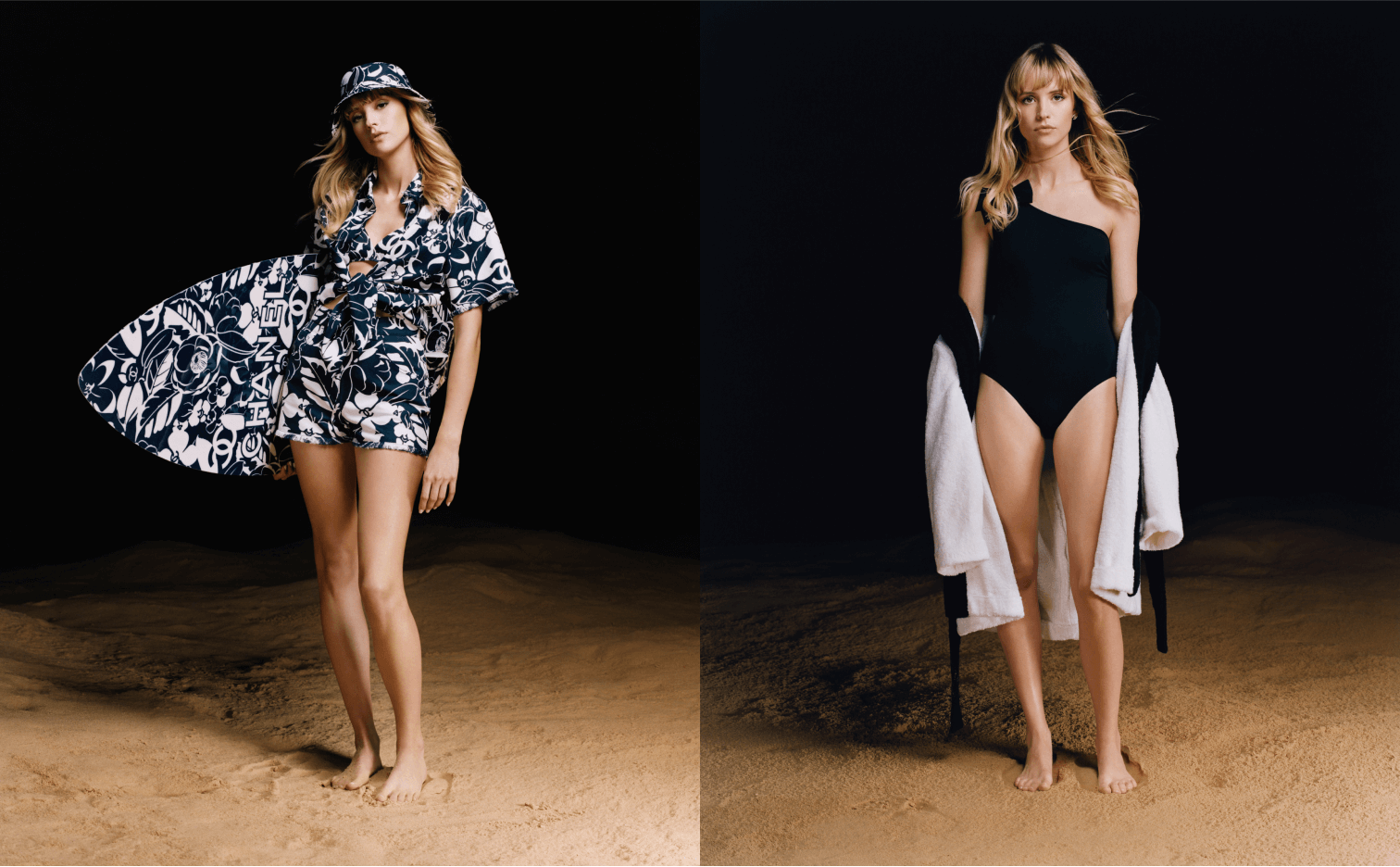 Photo courtesy of Chanel
PRADA OUTDOOR
---
5
CARTIER
SIXIÈME
SENS
A paragon of the truly exquisite, Cartier is known for crafting radiant, dazzling pieces. As for its newest collection, Sixième Sens? It's all of that—and more. Brilliant gems emulate the natural, untamed wonders of the world, from a cascading configuration of mosslike emeralds to an intricate petal-shaped setting. They're timeless, daring, and utterly mesmerizing.
Cartier Sixième Sens High Jewelry necklace, Cartier, price upon request; Cartier Sixième Sens High Jewelry ring, Cartier, price upon request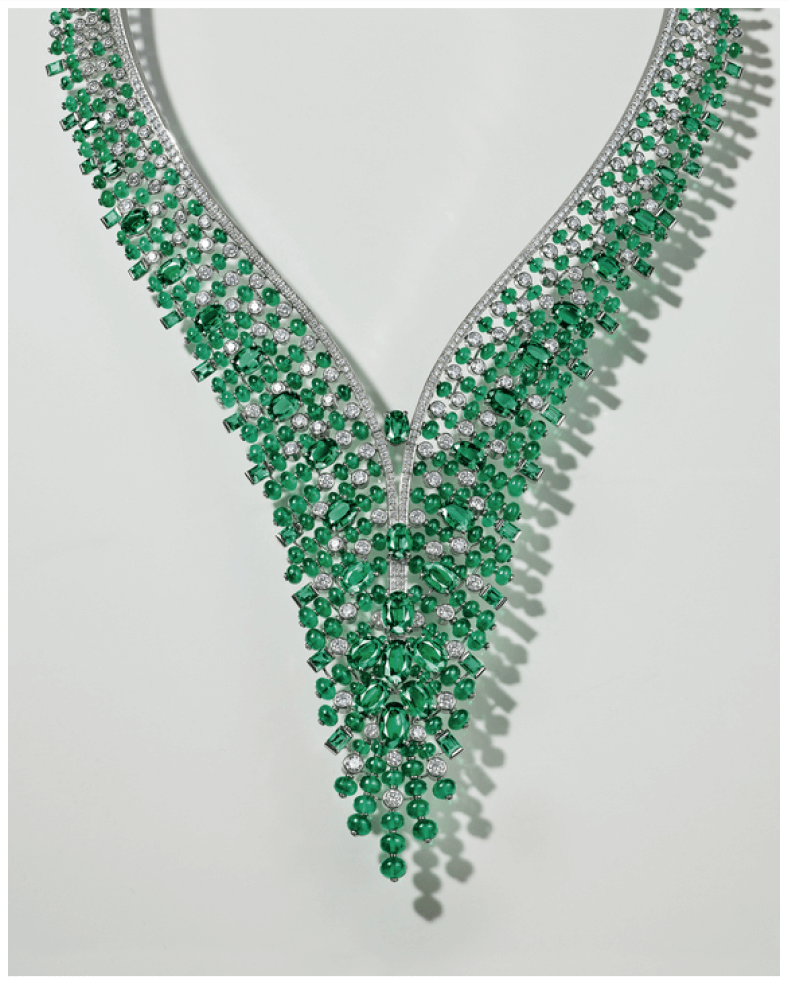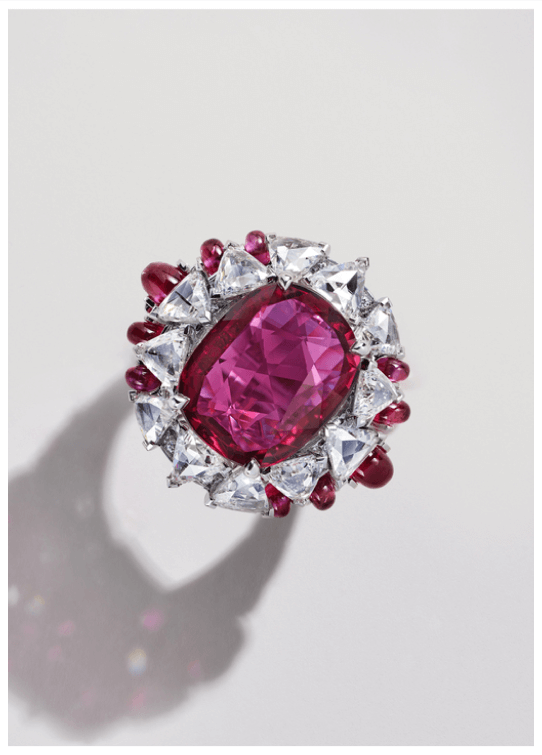 ---
6
GP'S SUMMER LOOK
Maybe it's the unfussiness of the '90 slip with sun-kissed shoulders, or the glamour of her signature ear stack with a swipe of mascara—or maybe it's that distinctly GP synthesis of all four. All we know is we're taking a page out of our number one in command's playbook.
G. LABEL MAAS SLIP DRESS, goop, $525; Westman atelier mascara, goop, $58; G. LABEL EMILY YELLOW GOLD AND PAVÉ SPLIT EARRINGS, goop, $895; G. LABEL FIENE YELLOW GOLD AND PAVÉ EAR CUFF, goop, $650; WHAT GOES AROUND COMES AROUND CHANEL BAG, goop, $2,950; THE ROW SANDALS, Net-a-Porter, $760

---
We hope you enjoy the products recommended here. Our goal is to suggest only things we love and think you might, as well. We also like transparency, so, full disclosure: We may collect a share of sales or other compensation if you purchase through the external links on this page.