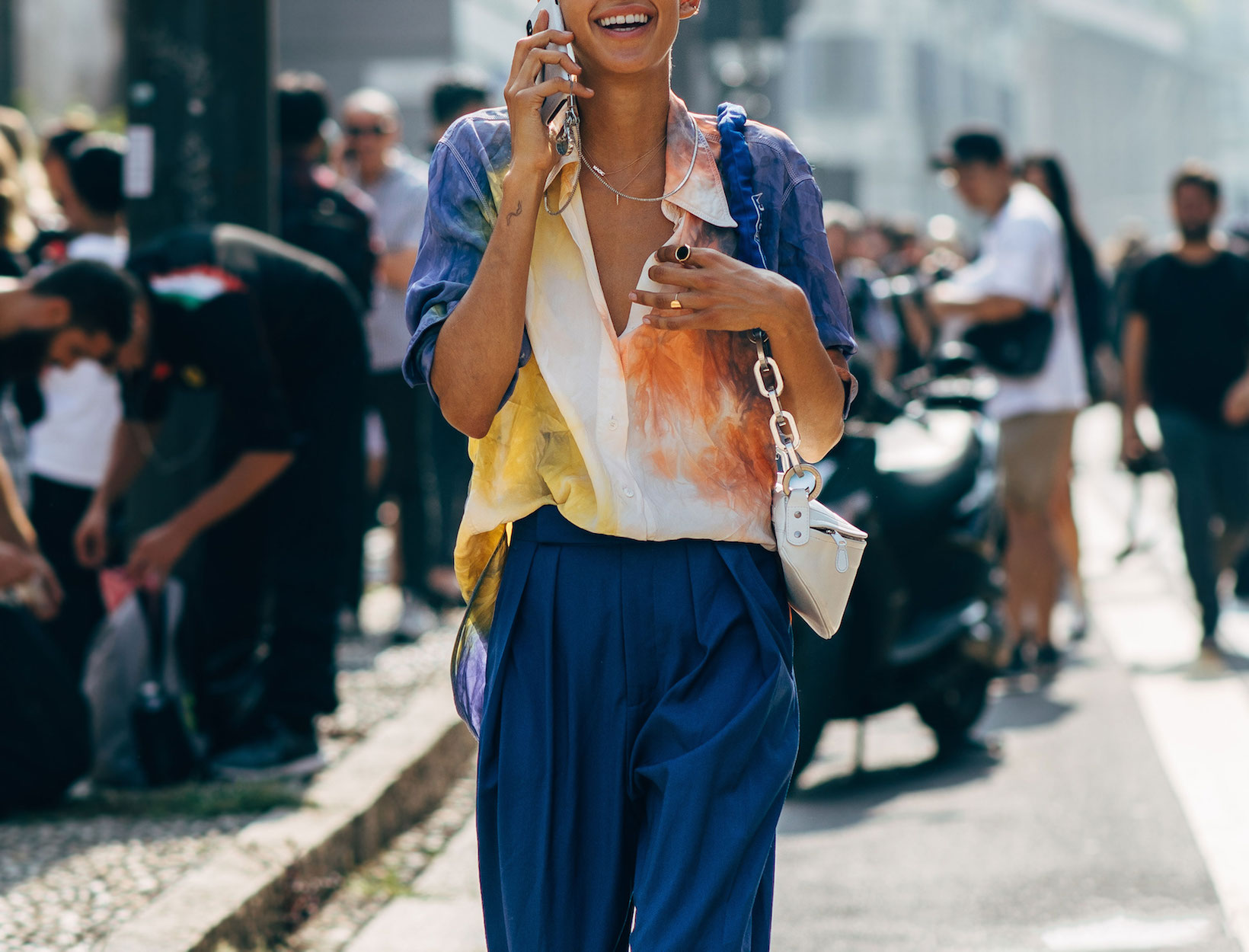 Photo courtesy of Acielle/Styledumonde.com
5-Second Outfit Ideas for

Now until Labor Day
The same secret sauce—equal parts contrast, texture, and good taste—that makes certain culinary duos work (Campari and soda, avocado and toast) has the same delightful effect on what's in your closet. Take heed: It's a recipe for chic looks all summer long.
Swim and the City

The sarong silhouette and the sleekness of the suit conjure up visions of the South of France wherever you go.
The Slip

An easy, universally flattering look that's stayed consistently relevant since the day it was born, circa 1992.
Just Add Sparkle

Plunging necklines are particularly well-equipped to handle a gleaming pendant (or a few).
White Out

Groundbreaking? Well, no. But we will always be suckers for a dose of crisp summer whites.
When Opposites Attract

Together, leather pants and summery flip-flops are unexpected and edgy, without sacrificing an ounce of comfort.
Beachy Keen

Both have deep roots in surf culture, but both are just as at home by the pool, by the lake, or in the backyard.