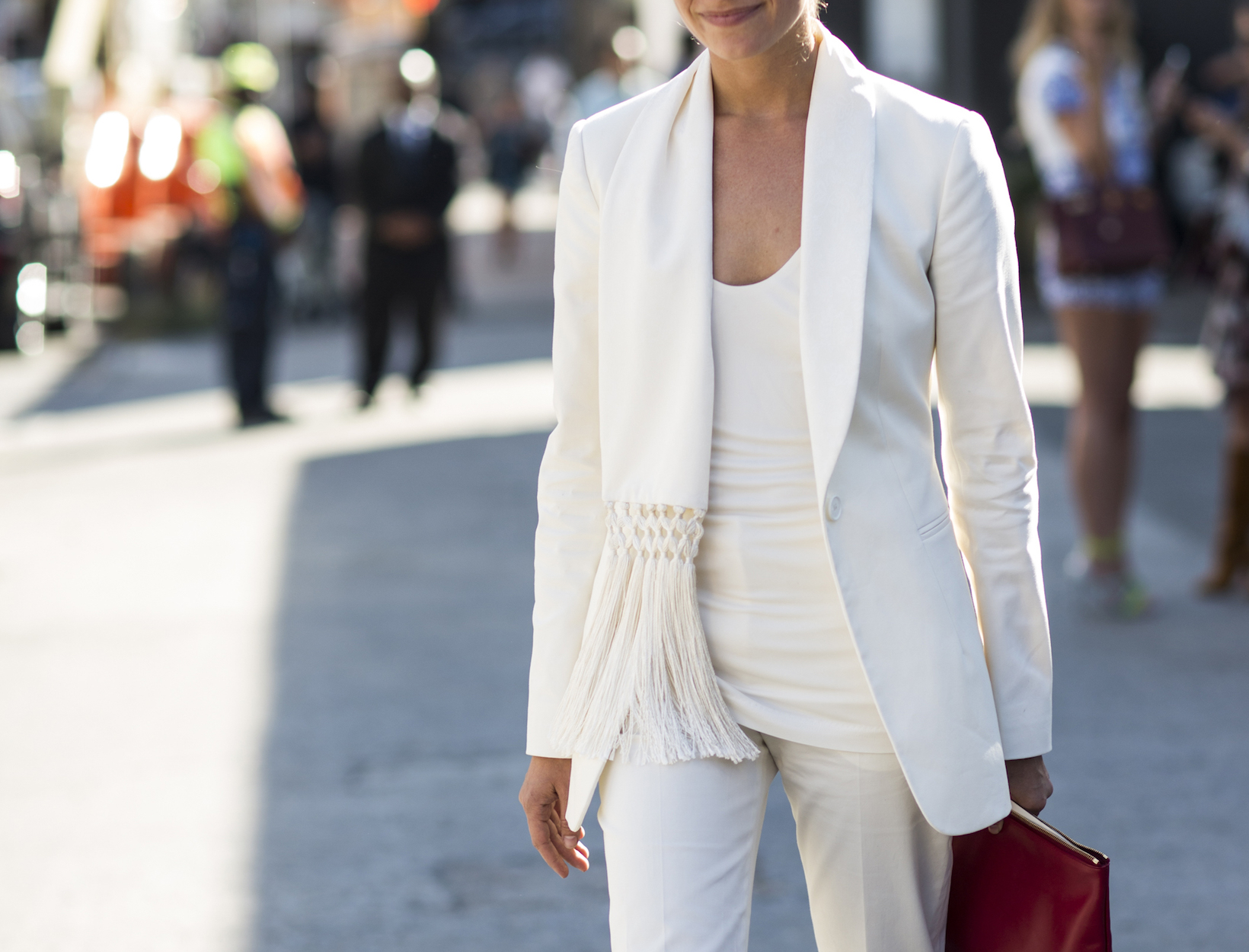 Suit Yourself: Reimagining a
Fashion World Staple
In partnership with our friends at


The fashion world may not always see eye to eye on everything (tiny sunglasses, ugly sneakers, ironic fanny packs, you get the idea). But if there is one thing the industry has agreed on over the decades, it is the enduring power of a suit. Slip into the expertly tailored pants and artfully cut blazer of a great suit and try not to feel like the world's chicest badass. Our current favorites are done with a modern sensibility that translates to occasions big and small.
BUSINESS AS USUAL
The easiest way to amplify the coolness of a structured two-piece is to punch up the palette. The second easiest way: Wear your suit with a great pair of kicks.
MAKE THE CUT
How do you make classic tailoring feel both leisurely and ladylike? Crop it to the ankles and add in minimal extras; it's a recipe that works for Tuesday lunches, Friday meetings, or Saturday cocktails.
BLACK TIE OPTIONAL
Skip the base layer and a sexy evening suit is every bit as arresting and beautiful as the most dramatic of gowns. Drive it home with jewel-tone heels, a fierce cocktail ring, and slick cat-eye liner.