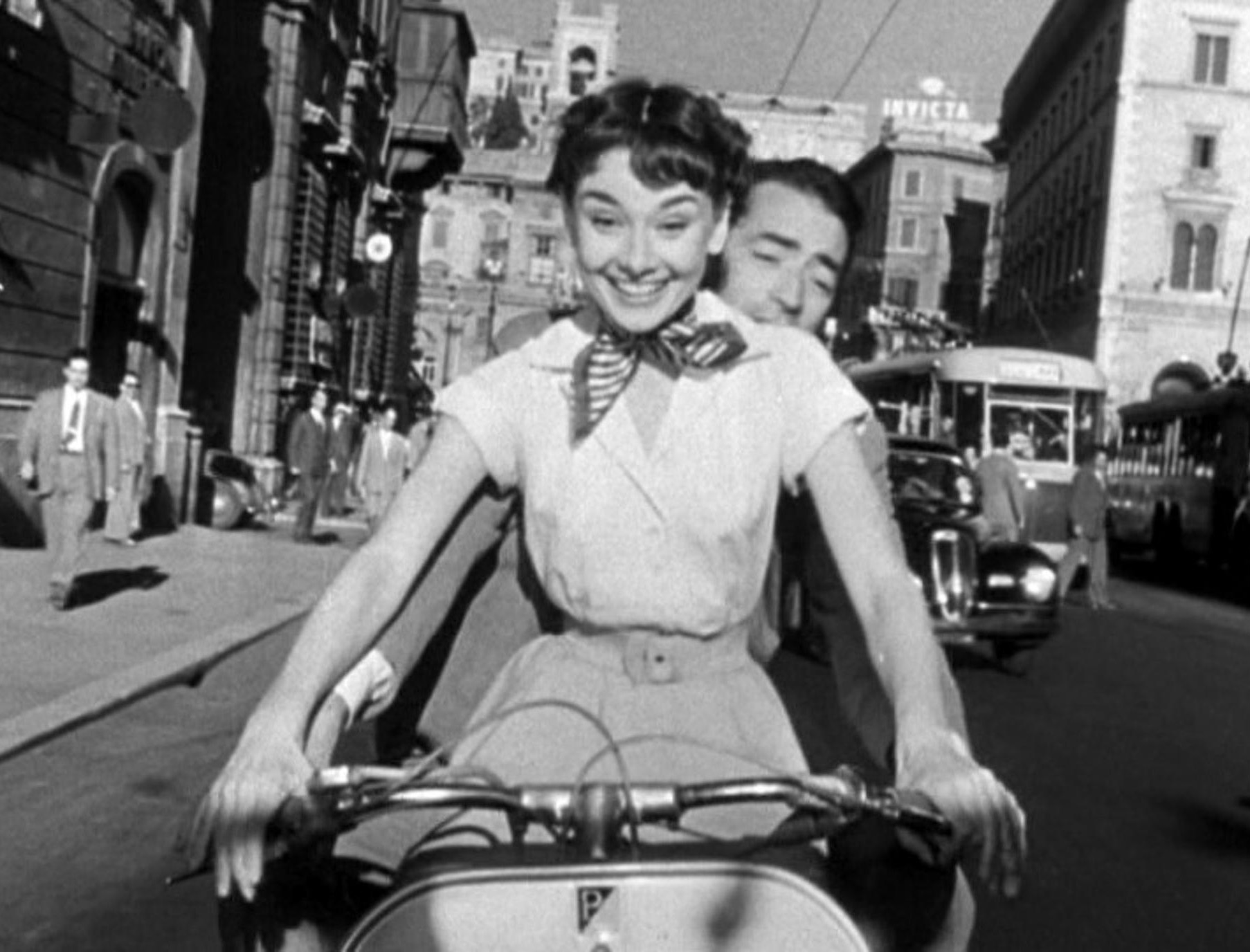 The Classic Movies Giving Us Style Inspiration
We're up to date with The goop Podcast, whatever the internet is baking this week, and every new series to hit the company's #random Slack channel. But when it comes to movie night, we're living for the throwbacks—the classics that deliver the perfect combination of comfort and escapism. They're quotable, they're nostalgic, they're transporting. From Roman Holiday to Poetic Justice, these are the hits in our queue—and the outfits we're copping from their iconic leading ladies.
Roman Holiday

This scene alone is worth the awards: Audrey Hepburn goes from prim princess to carefree pixie without changing her wrap skirt—but manages to pick up a moped, Gregory Peck, and the perfect silk scarf in the meantime.
breathless

Every Jean Seberg look in Jean-Luc Godard's first feature screams American-in-Paris in the best way possible, but it's the quintessential striped boatneck top in the hotel scene that has us riding the French New Wave this spring.
dirty dancing

This choreography will likely inspire some at-home dance cardio classes, and Jennifer Grey's summer uniform plays as well in your backyard as it did in the Catskills. Nobody puts Baby in a corner—but G. Sport can definitely put you in a leotard.
jurassic park

Forget what you saw in Marriage Story and on both seasons of Big Little Lies—just for a minute—and behold twenty-five-year-old Laura Dern as a dino-distracting paleobotanist, whose look is a simple, sublime answer to summer dressing.
la piscine

Packed with bad behavior and good looks (the actors, yes, but also the André Courrèges–designed swimwear), this 1969 film unfolds during summer on the Riviera. It's sexy, subversive, and so, so French.
high society

This was Grace Kelly's last gig before marrying Prince Rainier III—and she wears her Cartier engagement ring throughout the film. What you'll also love: Louis Armstrong's sax skills, the opulent mansion scenes, and Kelly's mastery of monochrome dressing.
contempt

The description in the trailer sums it up: Contempt is "a wonderful love story in a tragic setting"—and another reason to spend every weekend studying la nouvelle vague (and Brigitte Bardot's bodysuit-and- cardigan pairing).
desperado

Salma Hayek holding her own in heels and a cropped blazer alongside El Mariachi is a mood to save for later, but what we're currently lusting after (and copying immediately) is this sensual take on feminine dressing.
the talented mr. ripley

She's beauty, she's grace—she's as chic in a psychological thriller as she is at goop HQ on Zoom calls. We'll be rewatching for the scenery (the Italian coast and Jude Law) and to take notes on GP's laid-back resort looks.
to catch a thief

The chemistry between jewel thief Cary Grant and his target Grace Kelly is palpable, but it's the tense action and Kelly's flawless Riviera wardrobe—courtesy of Hitchcock and costume designer Edith Head—that had our eyes glued to the screen.
something's gotta give

A survey of the Keaton canon in its entirety is recommended, but we suggest starting here for two reasons: to appreciate the turtlenecks and neutrals in a seaside setting, and because its title effectively captures the current global mood.
poetic justice

In the bodysuit-and-denim game, Janet wore it best (extra points for the perfect '90s-inspired black leather belt). This film feels even more moving now—as does the song "Again," which will be back on your playlist immediately.