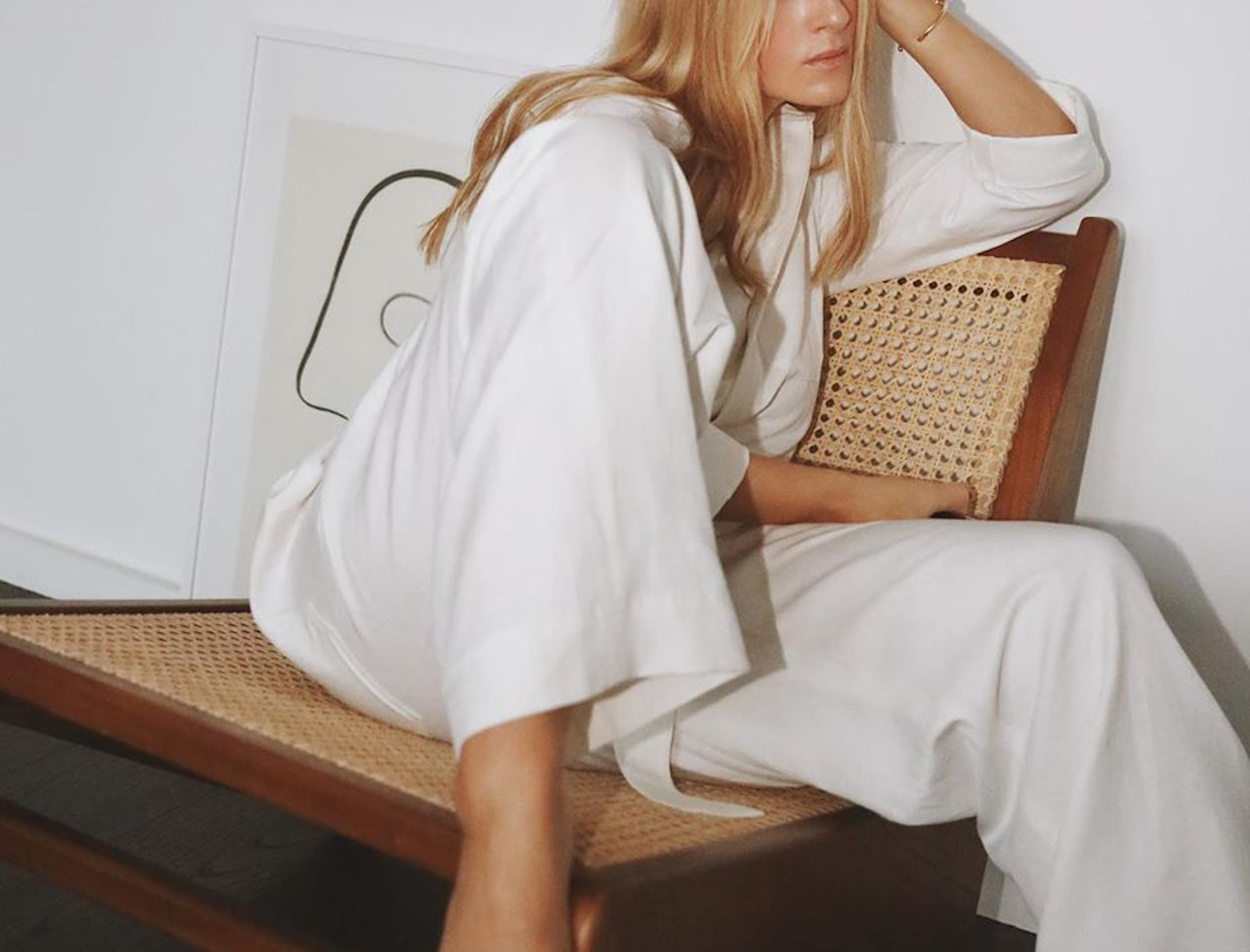 Photo courtesy of Mirjam Flatau
The goop Guide to Stay-at-Home Style
Close to two months in, being home 24/7 still catches us off guard with a unique set of curveballs—WFH technology glitches, online elementary school, and virtual happy hour hangovers come to mind. But now that we've been at it for a bit, what we have figured out is what to wear to feel happy, productive, and relaxed, and when (sweats are great, but rarely all day long). The short answer to at-home dressing: The basics—tees, tanks, and loungewear—are working overtime. Certain nice-to-haves—the perfect house shoes, matching set, or luxe pj's—have shot up the list, too. And our favorite pieces still give color to our days, which is helpful for when the days start running together.
TEES AND TANKS,
PLEASE AND THANKS
Rather than adding to your stack of crewnecks, curate a mix of pieces that shine in different situations: a feminine short sleeve that passes as a work shirt, a scoop-neck tank for layering chains and charms, even a sweater-weight tee.
SHORTS, SWEATS,
AND EASY PANTS
Thanks to Zoom meetings, the legs have it easy right now. Let them luxuriate in ultralight linen, short shorts, and all manners of sweats. And yes, drawstring loungers and sharp track pants are foundational pieces of the at-home kit, but with crisp sneakers or slides, they're pulled together enough to leave the house (someday).
READY, SETS, GO

The only two-piece suit we're wearing right now, the matching set combines the playful efficiency of a jumpsuit and the magical satisfaction of coordination. Options range from fashion-forward sweatsuiting to preppy-sexy oversize oxfords and shorts.
PRIME PULLOVER
If tees and lounge pants are the foundation, the pullover is the cupola: pretty, functional, and always looking out. A neutral palette keeps layers versatile, and you'll reach for a classic striped crewneck on the regular.
INSIDE SHOES
If you aren't already slipping on soft slippers, broken-in Birkenstocks, or something shearling the moment you walk in the door, welcome to the cult of the house shoe. These are the bright felt clogs, low-profile slides, and fuzzy flats you'll wish you could wear outside.
WORK-FROM-HOME HITS
Whether or not your day is packed with video meetings isn't the point. Getting ready for the workday has plenty of benefits. Primarily, it's fun—particularly right now: Spring brights are back, it's time to dust off much-loved layered necklaces, and loose, bright-white jeans are the work pants we all need.
THE ESSENTIALS
How's this for an excuse to shed the high school PE tee you've been sleeping in for something more considered: unprecedented amounts of inside time and 100 percent cotton, finished with mother-of-pearl button pajamas.
HOME RUN (OR STRETCH, OR…)
Team goop is a house divided on the home-workout front. There's the thrilled-to-sneak-in-extra-workouts camp, and then there are the social sweaters missing their squad. In either case, staying committed to streaming workouts is reason enough to spring for a set of sleek, sculpting gear.
THE NEW
HOUSE DRESS

To be clear, an actual dress isn't required—just a few easy pieces that make you feel good. Try structured shorts and a flutter-sleeve top to dial up femininity, an ankle-grazing sundress and sandals for a dreamy moment, or an oversize button-down to make the walk from your bedroom to the kitchen reminiscent of stepping off the beach.