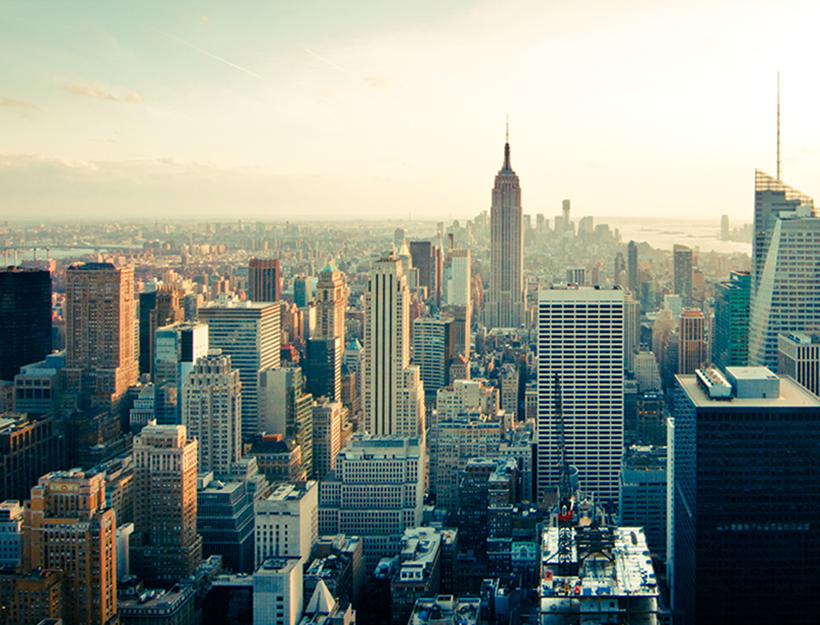 Style Agenda: NYC
Planning a single outfit around a full day of activities is challenging, but not impossible—not to mention, a particularly useful skill in NYC, where schlepping back to home base can mean shaving hours off of precious hang-out time. To carry you through a classic day-in-the-city itinerary: A functional look that transitions from an afternoon at the theater to a sunset cruise, with nary a wrinkle in sight, thanks to a base layer of lightweight silk.
Broadway Matinee
Though nothing compares to a glitzy night out, there's something so old-New-York about catching a matinee of a Broadway show. Hamilton may be out of the question (teleporting to the 18th-century is more realistic than scoring tickets), but this season is packed with many standouts. The remake of the 1921 hit Shuffle Along stars Audra McDonald, is performed almost entirely in tap, and is said to be an out-of-control good time, and the stage production of Alice Walker's The Color Purple, though less lively, is an equally essential experience. Those lucky enough to catch Ivo van Hove's interpretation of Arthur Miller's The Crucible before it closes on July 17th will be treated to a stirring (somewhat creepy) performance by Saoirse Ronan as Abigail Williams.
New York Harbor Boat Charters

A huge part of the Manhattan by Sail draw is the fleet itself, including the Clipper City Tall Ship, a majestic 120-foot sailboat with a full bar and plenty of room to spread out, and a vintage Shearwater schooner, which is especially perfect for sunset cruises. Conveniently, all sails board at easily accessible Brookfield Place in lower Manhattan and run the gamut from boozy beer-and-lobster feasts to mellow trips around the Statue of Liberty. For special occasions, inquire about private charters—the staff and crew aim to please. 

Dinner

While it has called the West Village home for years, somehow Rita Sodi's much-adored neighborhood restaurant, Sodi, has only gotten better with age. The specialty here is frill-free Tuscan comfort food: seasonal salads, flawlessly prepped steak, and an ever-changing roster of house-made pastas, all served in a comfortable, tastefully broody space—no doubt a testament to Sodi's fashion industry roots. We suggest making reservations, though sidling up to the bar is always an option.