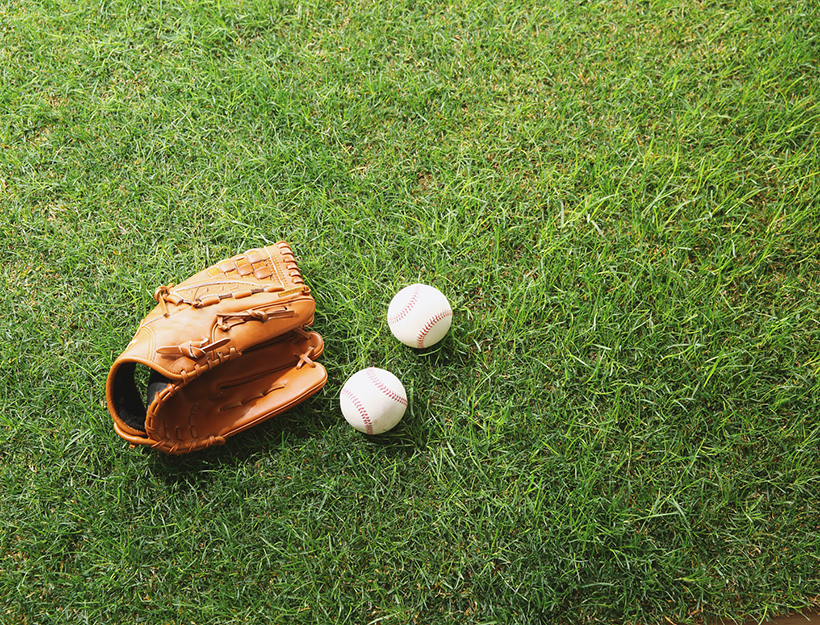 Style Agenda: The Big Leagues
With the end of baseball season in sight, the NHL season just beginning, and the NBA around the corner, this is a big time of year for sports. Games make an excellent date night, but they're notoriously difficult to style around, as they're more dressed up than a daytime outing but not nearly as high maintenance as a fancy dinner. So you can look the part, we've put together outfit ideas for the sports fan within.
World Series

Begins October 25th
Between the Cubs' record-breaking winning streak (not to mention the fact that this could be their first championship win since 1908) and Ortiz's last season, this is a big year for baseball. Even non-fans can't help but get behind the story of legendary Dodgers announcer Vin Scully, who's finally retiring after 59 consecutive years with the team. Style-wise, baseball fans have to dress for the outdoors—sunglasses and layers are key for late-afternoon games that transition from afternoon sun to evening chill. Avoid the nightmare of bag-checking by going minimal with a small cross-body.
NBA Season

Begins October 25th
After one of the most dramatic NBA finals of all time this past June, the upcoming basketball season has been on people's minds all summer, and while everyone's still following the Cavs-Warriors rivalry, there are also big trades to watch—Dwayne Wade's move to the Bulls chief among them. There's something about basketball (our theory has to do with the fashion-week-esque floor seats) that inspires people to bring their fashion A-game. Dangly gold hoops and a bright patchwork coat add some edge without getting too fussy.
NHL Season

Through June 2017
It's been said that people who don't follow sports can always fake it in a conversation with the old refrain that "everything changes in the playoffs," and nowhere is that more true than in hockey. The regular season just started this month, so there's still plenty of time left, but there's nothing like a hockey game to get you in the mood for winter. For people in warmer climates, the rink makes an excellent excuse to bundle up in some winter essentials. A bright puffer is a nice way to add a pop of color to an otherwise-neutral outfit (bonus points for team spirit), and platform sneakers add height without tripping you up on stadium stairs.