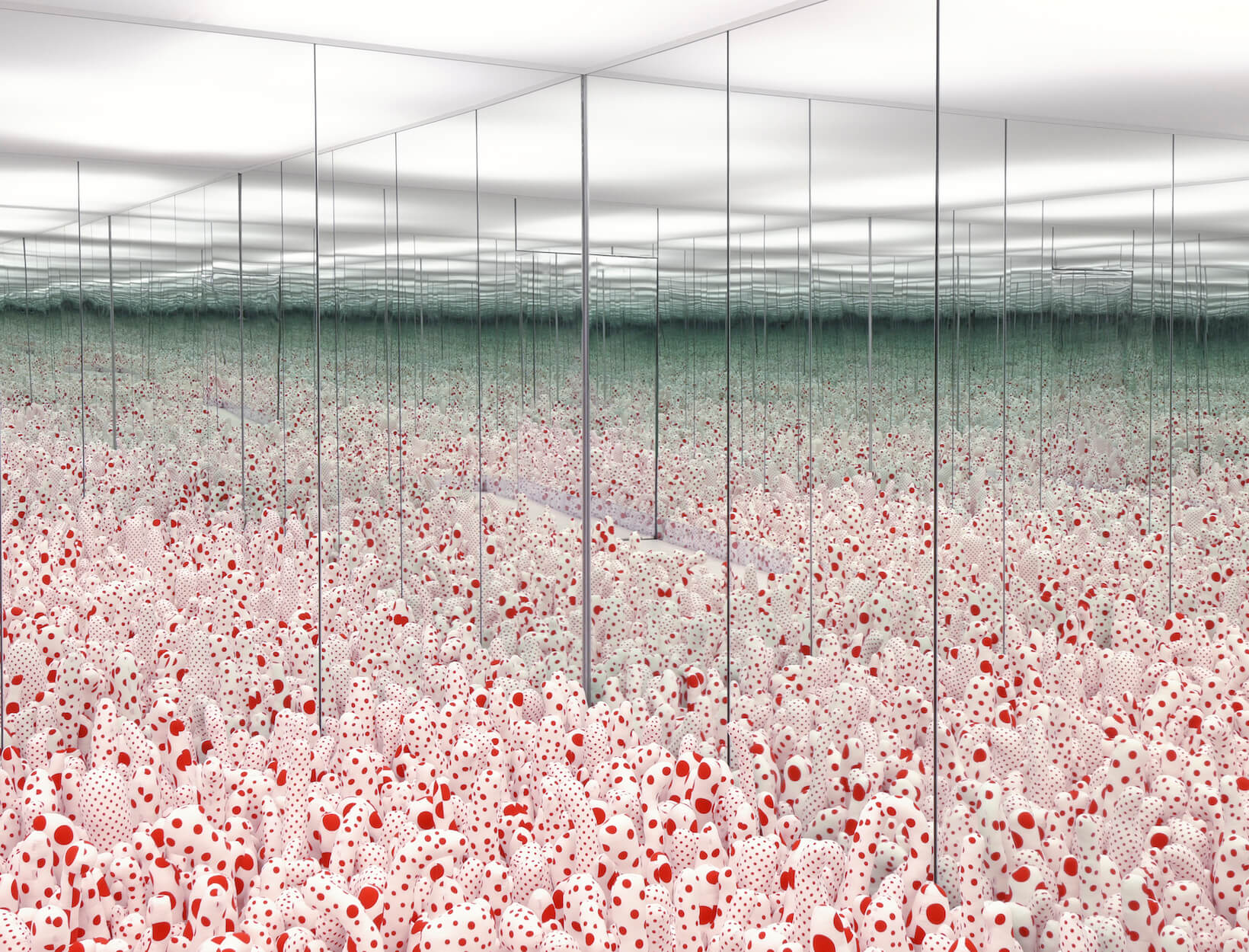 Yayoi Kusama's "Infinity Mirror Room—Phalli's Field (Floor Show)," 1965/2016
Style Agenda: The Arts & Culture Edit

With the start of fall comes a hearty list of cultural extracurriculars across the art world, film, and on Broadway worth dipping into. Here's a shortlist of what we're most looking forward to—and what you should wear while you're there. (Translation: There's better no moment to test-drive a sharply tailored blazer, a satin duster-length coat, or even a tassled loafer for a night out.)
ME, MY SELFIE & I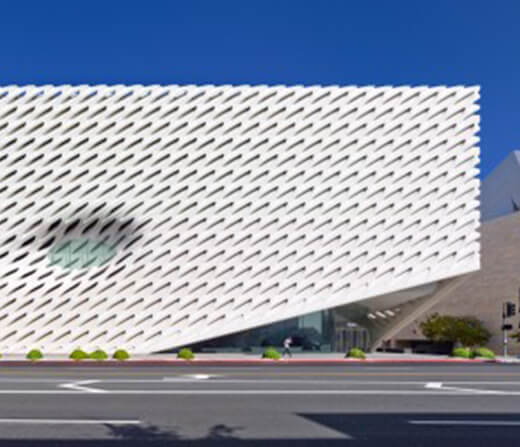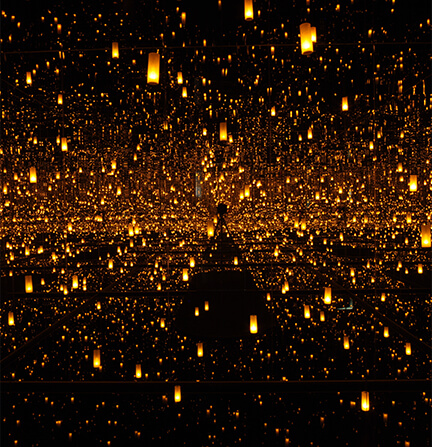 Yayoi Kusama "Infinity Mirrored
Room—Aftermath of Obliteration Eternity," 2009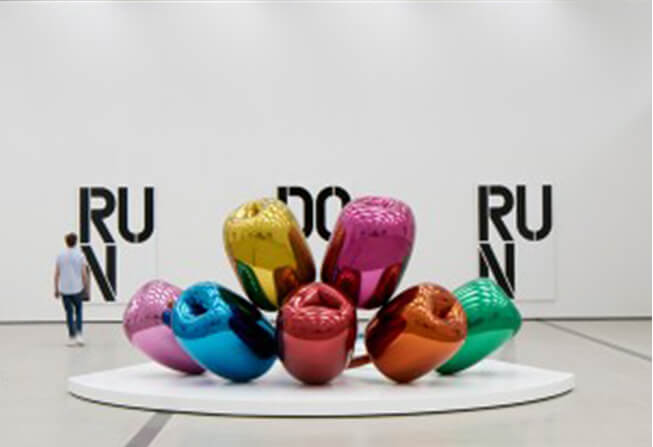 Jeff Koons,
"Tulips," 1995-2004
Since 2015, Eli and Edythe Broad have attracted a mile-long line around the block at their eponymous museum with Yayoi Kusama's exhibit, "Infinity Mirrored Room—The Souls of Millions of Light Years Away." This fall, they'll host Kusama's "Infinity Mirrors"–the first visiting special exhibition at The Broad, which presents the artist's five kaleidoscopic chambers together for the first time, alongside her large-scale installations, paintings, and sculptures. (Prepare for an Instagrammable frenzy.) Although its two ticket releases sold out in mere seconds, a limited number of same-day standby tickets will be available each day on a first-come, first-served basis. Even better, The Broad has other incredible works on view in its permanent collection, including pieces by Roy Lichtenstein, Andy Warhol, and Jeff Koons.
SILK ROAD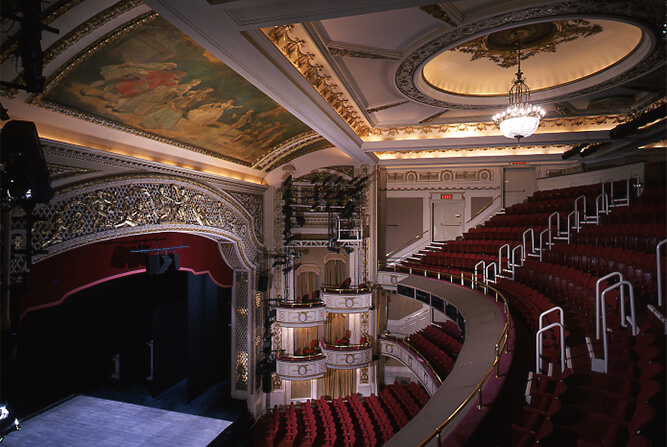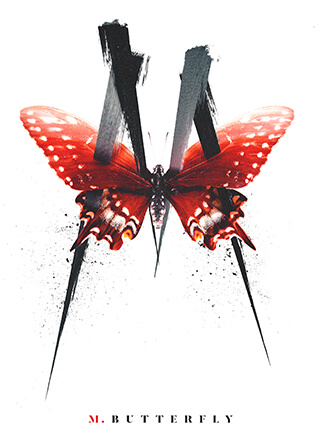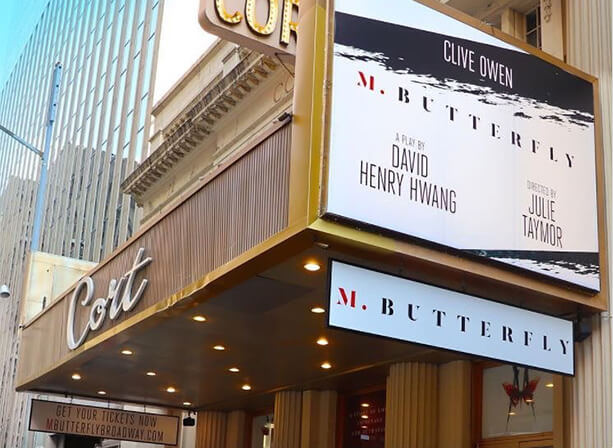 WHAT:
David Henry Hwang's "M. Butterfly"
DATE:
Starting October 8
WHERE:
Cort Theatre, New York
Easily one of the most beautiful—and haunting—tales of love and deceit, this Tony-winning drama gets its highly-anticipated Broadway revival this fall nearly thirty years after its original stage debut. The story centers around Rene Gallimard, a French diplomat who learns a startling truth about his longtime love, a Chinese opera singer. With Clive Owen igniting the role of the diplomat (his first appearance on Broadway was in 2015 for a revival of Harold Pinter's "Old Times"), and Julie Taymor directing, it's rumored to be one of the greatest, gut-wrenching shows of the season.
ON POINTE

WHAT:
"Giselle"
DATE:
October 18-29
WHERE:
Joffrey Ballet, Chicago
Lola de Ávila's 19th century story of young girl's endless love blurs the line between life and death. A Joffrey Ballet premiere, Giselle merges contemporary and classical aesthetics, not to mention, drop-dead gorgeous costume design. The performance is harrowing, to say the least, and has tested the talents of dancers since its mid-1800s Paris debut. Catch an evening show and follow with a late dinner at RL. (For more ideas on what to do in Chicago, explore our guide here.)