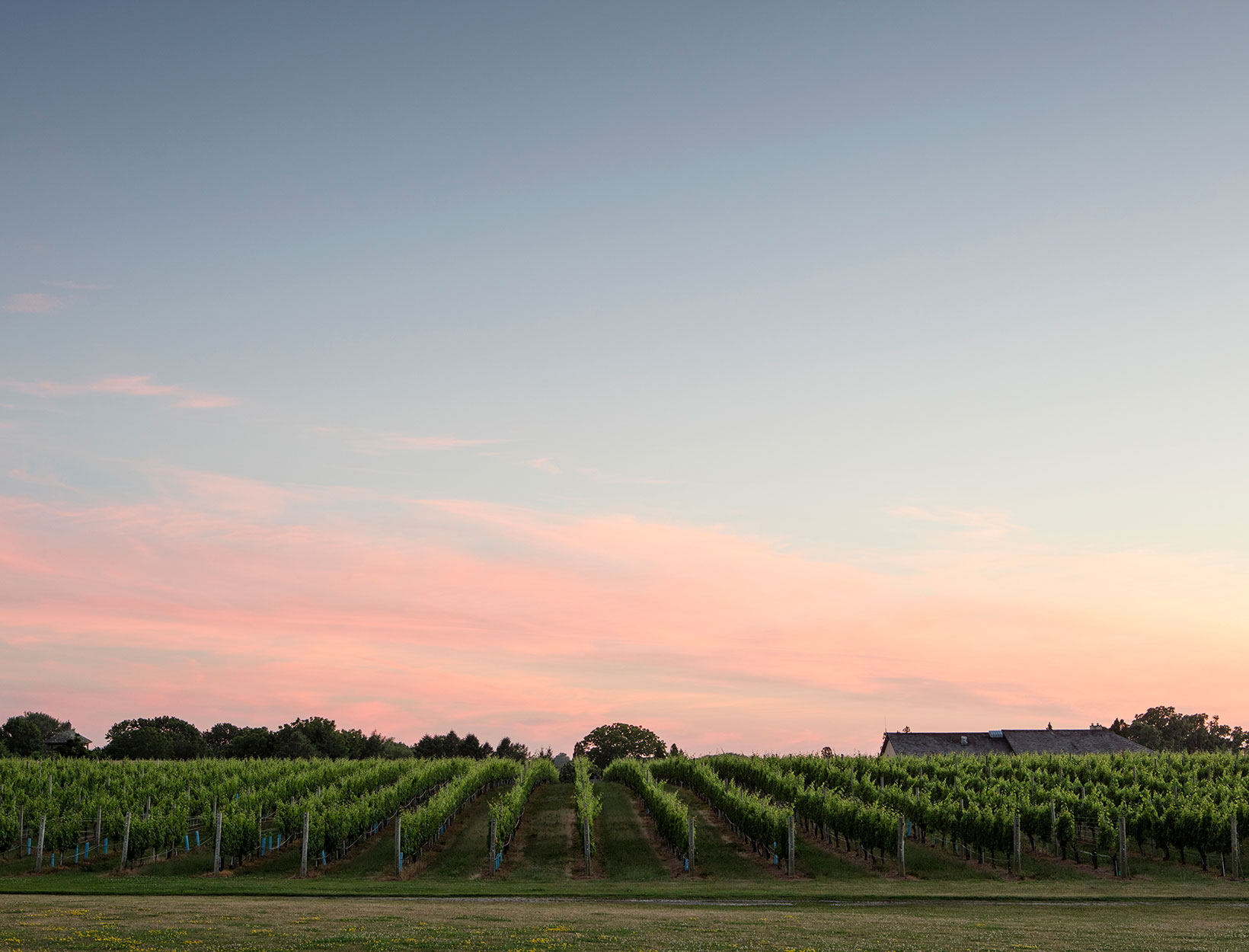 Photo Courtesy of Wölffer Estate
Style Agenda: Summer on the East End
In partnership with our friends at

As Hamptons socializing goes, there are generally two camps: the people who like to hang out at the house with friends, log hours by the pool, and have people over for a BBQ. And then there are the social butterflies, flitting from cocktails at Moby's to an evening at Duryea's to live music at Wölffer. We've rounded up a few events that anyone can look forward to—plus some outfit ideas to get your sartorial wheels in motion.

WHAT:
Chefs & Champagne
DATE:
Saturday, July 28, at 6 p.m.
WHERE:
Wölffer Estate Vineyard
It's not often that dinner spans dishes from chefs from New York City to Oregon, but that's the thinking behind the James Beard Foundation's annual Chefs & Champagne, held in a tent overlooking the vineyards at Wölffer. Over the course of the evening, there's something for every palate: corn soup with truffles from the North Fork Table & Inn, Vic's marinated albacore tuna, caviar and burrata from DC's Masseria, and a blueberry tartlet from L'Artusi for dessert. This year's dinner will honor Top Chef host and bestselling author Padma Lakshmi. Drinks come courtesy Boizel and, of course, Wölffer.

WHAT:
25th Annual Watermill Center Summer Benefit & Auction
DATE:
Saturday, July 28, at 6 p.m.
WHERE:
The Watermill Center
If you've ever wanted to wander around a museum (and an eight-acre enchanted forest) with 1,000 of your friends after-hours, this is the moment to go. This year's annual Watermill Center benefit theme is Time Bomb, and the fantastical performances and installations (by Miles Greenberg, former Merce Cunningham collaborator Meg Harper, flamenco dancer Casilda Madrazo, among others) are a tribute to Pierre Bergé. There are tickets available for cocktails and the silent auction, as well as the dinner party afterward. The auction is available now for prebidding through Artsy. Last year's benefit brought in $2 million for the Watermill Center's artist residency program and its year-round programming.

WHAT:
The Hamptons
Paddle & Party for Pink
DATE:
Saturday, August 4
WHERE:
Havens Beach, Sag Harbor
8 a.m. Paddle
7 p.m. Sunset Party
Benefiting the Breast Cancer Research Foundation and sponsored by Lilly Pulitzer, this annual two-part event begins with a morning paddleboard race in Sag Harbor (last year Gabby Reece and Laird Hamilton led the pack). But the all-day affair goes into the evening with a sunset party. Get in on the SUP action or buy tickets for the party here.