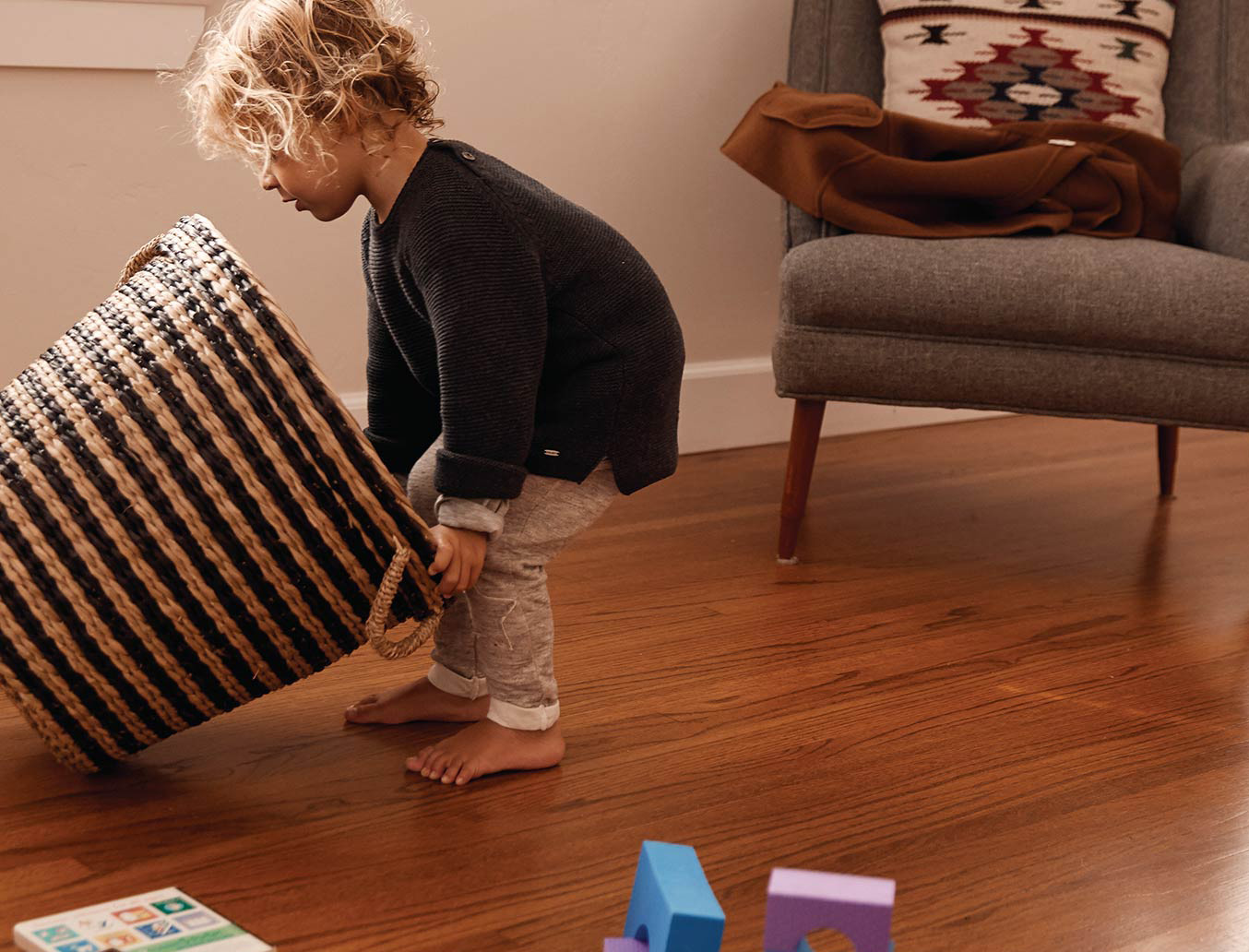 Keeping Kids
Fuss-Free

Indoors and Out
In partnership with our friends at Stride Rite
When planning a day out with a toddler, the key to staying on the right side of the tipping point between blissful and breakdown is often as simple as having a cold drink or a favorite toy at the ready. From party to park to playdate, these are the easy-on/easy-off outfits, healthy-fitting shoes, tote bag necessities, and bright, shiny objects we rely on for keeping life with kiddos chill (or at least as fuss-free as possible).
Birthday Party
Letting a kid-centric outpost—like LA's bilingual learning center Chiqui Social—host saves time and keeps you from buying stuff you'll use only once. And knowing the staff (and furniture) can handle a room full of sugar-fueled tiny people makes the whole endeavor less stressful. On the guest list? Trusted snacks and much-loved toys that can stop a case of too-much-birthday in its tracks. Whether or not there's a ball pit, we like to stick to a dress code of comfy favorites with grippy shoes they can easily get in and out of.
Park
Wide open, anything-goes spaces encourage kids to get loud and run free, which offers protection (from walls and constant shhh-ing) but also requires planning (always be sunscreening, and keep a mini first aid kit in your bag). Velcro sandals that stay put, sunnies with UVA filters, and a toy to chase around or toss to a new pal will help extend your fresh-air time as long as possible.
Playdate
Are you meeting somewhere, or is your date coming over to yours? The former has its benefits: Family clubs like NYC's The Wonder are perfectly designed for play—and stocked with mesmerizing things you don't own. But there's something sweet about at-home hangs, too. Plus, they're a sneaky way to layer a lesson in sharing and manners into playtime. Whichever adventure you choose, keep it casual with soft sweats and a cool-kid sippy cup.