The Secret to Stephanie Liu Hjelmeseth's Elegant, Minimal Style
Created with Ben Bridge Jeweler
We cover things we're into and think you might be, too. If you purchase through an external link here, goop may earn a commission.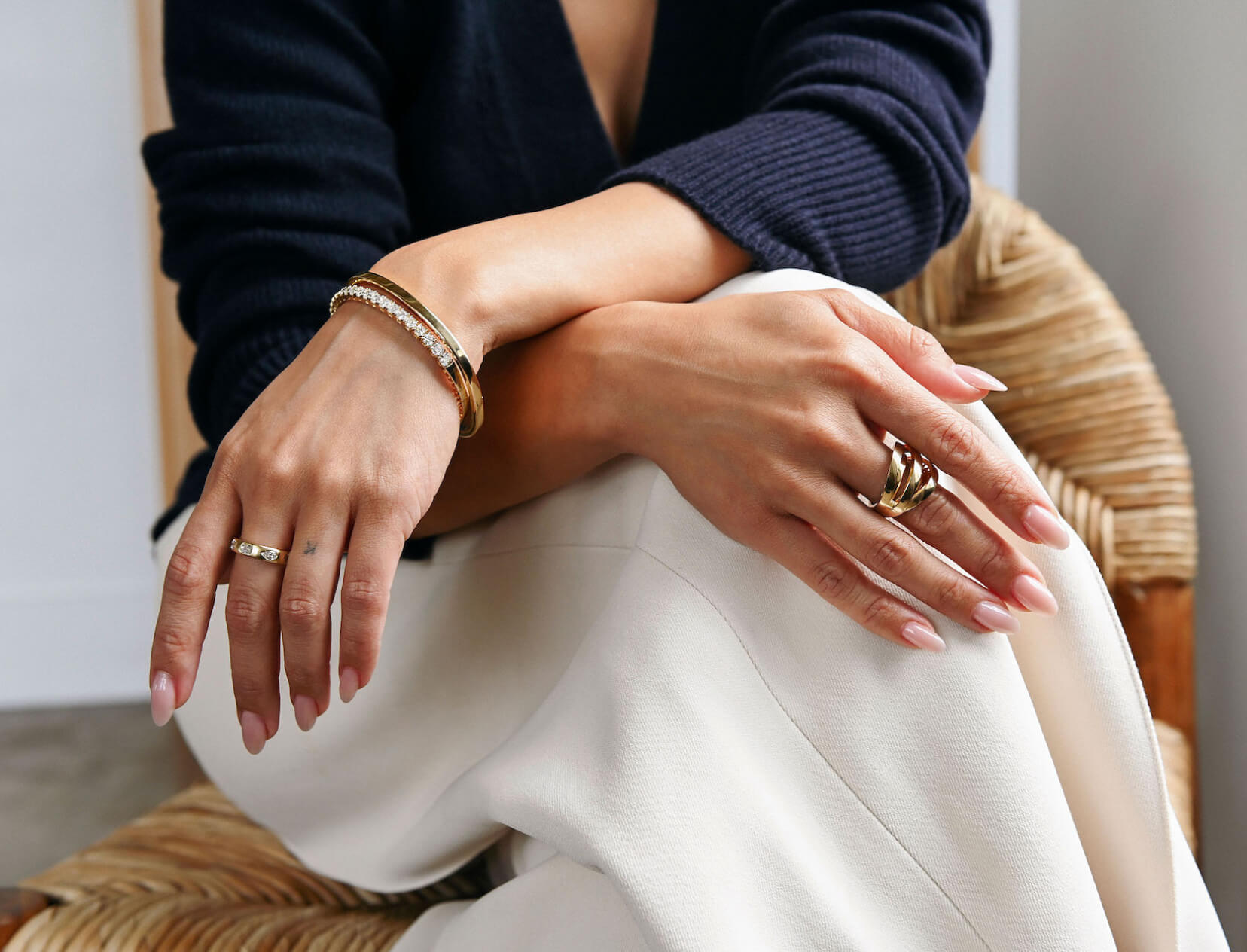 As a fashion influencer and digital creator working with the likes of Net-a-Porter, Banana Republic, and Sézane, Stephanie Liu Hjelmeseth is constantly around clothes—and yet her elegant, minimal style seems completely devoid of trends. What's her secret? "If I want something new, I'll write it down on my wish list, and if I truly am obsessing over it the next day, I'll consider hitting that button," she says. "I try to be very intentional with what I bring into my wardrobe." Like many fashion enthusiasts, she loves Khaite and The Row, but when it comes to the outfit-finishing extras, she turns to heritage brands with decades of design expertise. "I know that Ben Bridge makes jewelry of quality and timelessness, and that's the intention that I have with what I wear every day," says Hjelmeseth. Below, she shares the shiny, sparkly pieces she's currently wearing (and loving).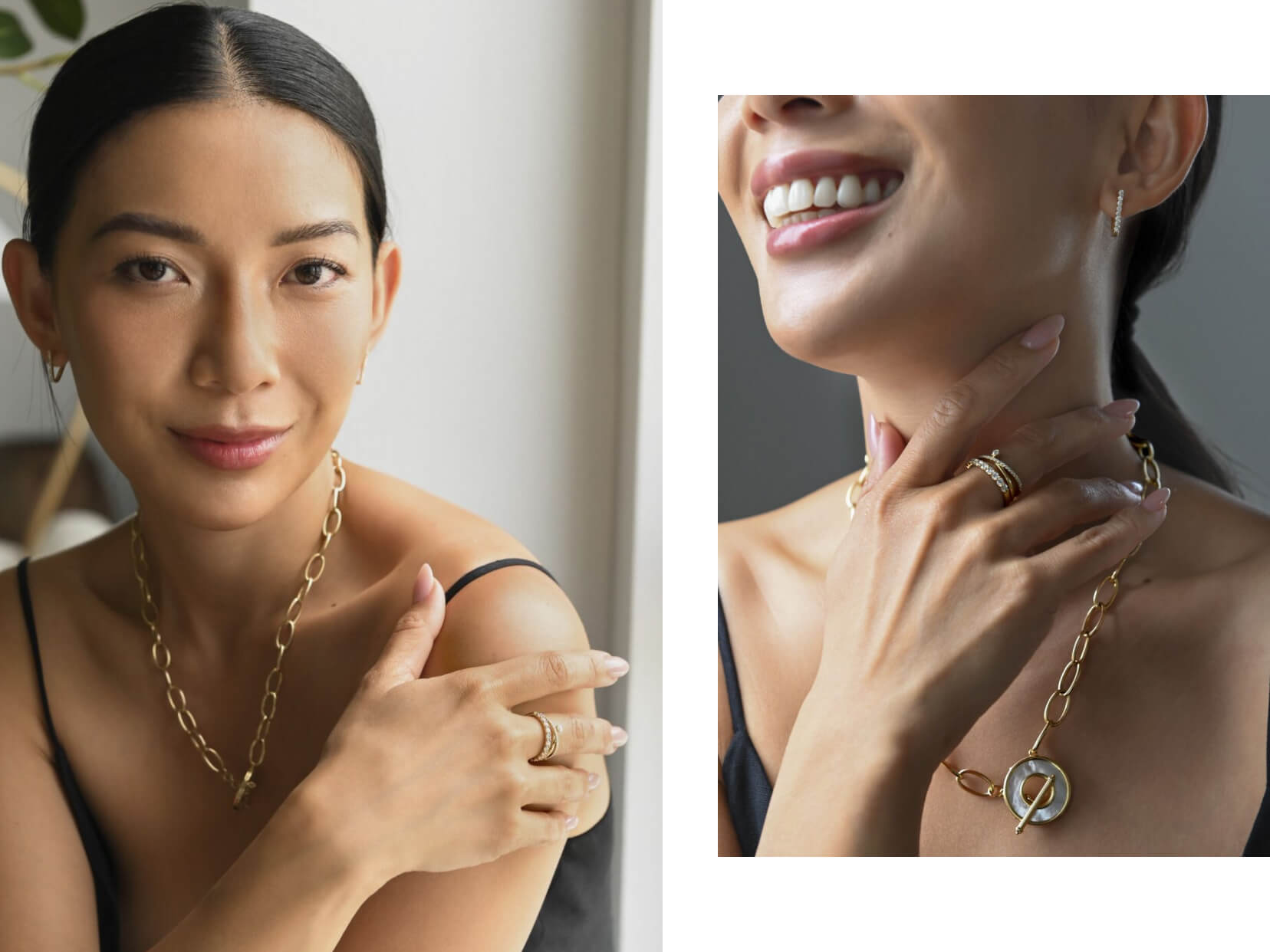 Because my day-to-day outfits are usually minimal and clean, I like to go bold with my jewelry. I love big statement earrings, even for every day. I think it helps brighten my face. So I love going out with a pair of statement earrings, a nice watch or a chunky bracelet, and a couple rings.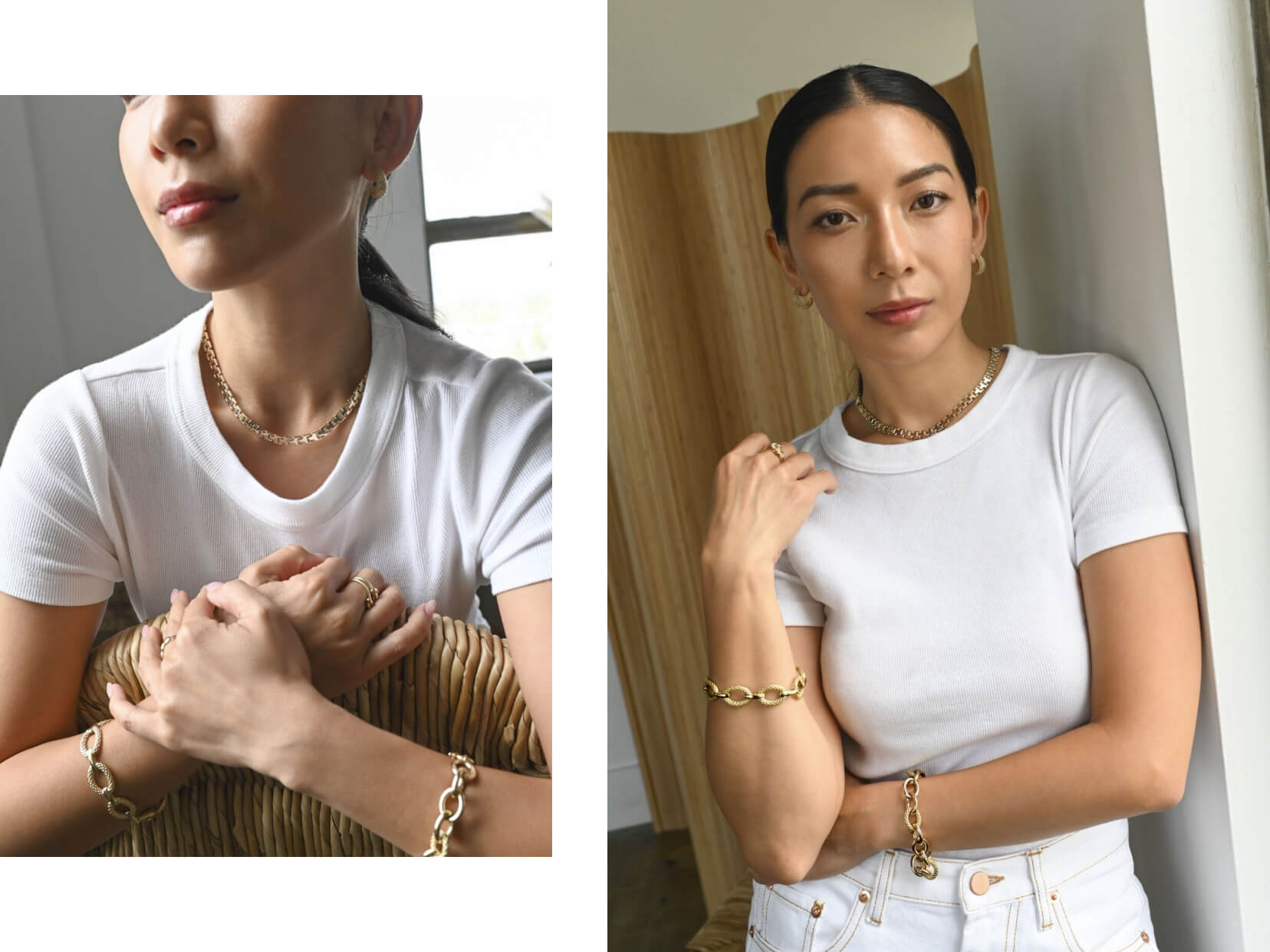 When I style all the areas—ears, neck, wrist—I choose one thing to be bold and one to be minimal. So if I'm wearing a bold necklace, I'll go with simple studs. With statement earrings, I'll add a simple chain or a smaller necklace.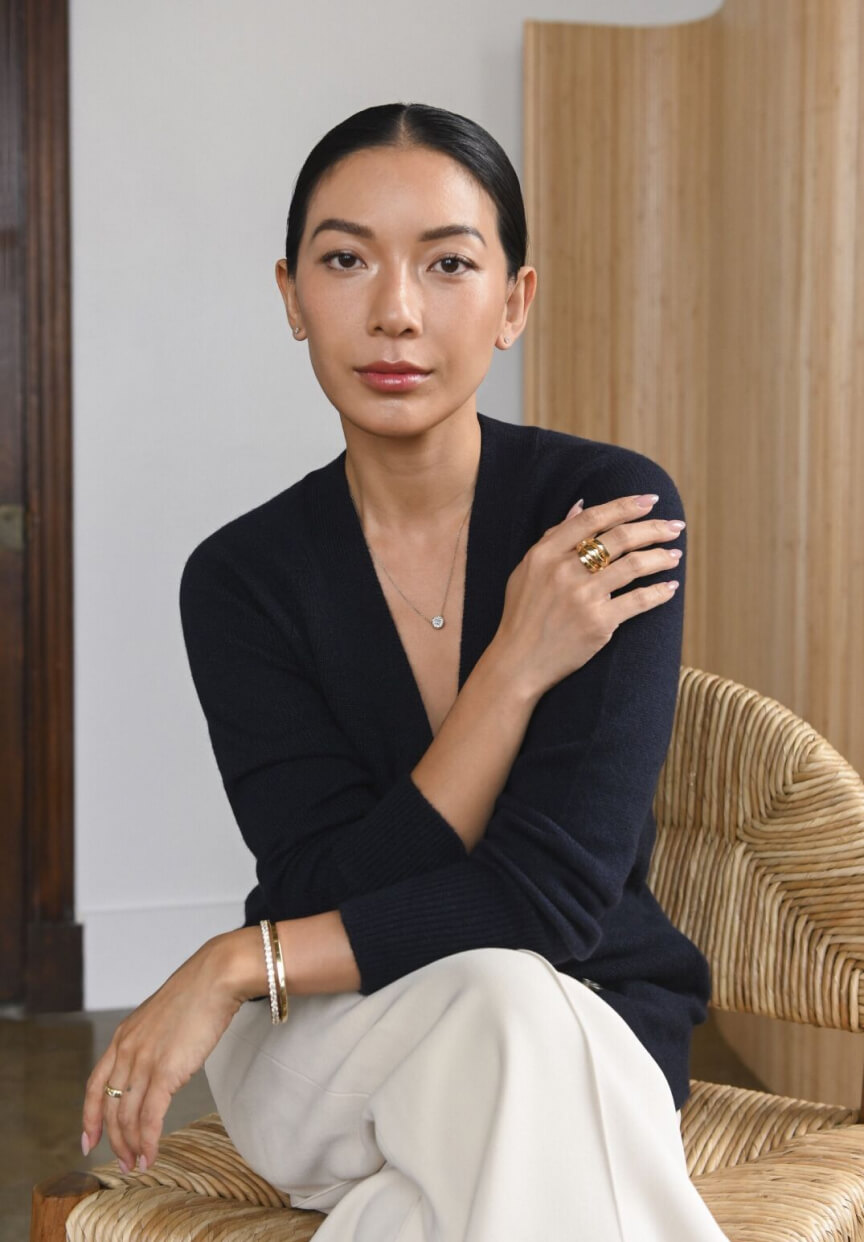 It helps me to have super minimal pieces that I don't have to think about—ones that help me feel super confident and polished in the morning as I'm running out the door. These G. Label jeans are so, so good. They really remind me of vintage.