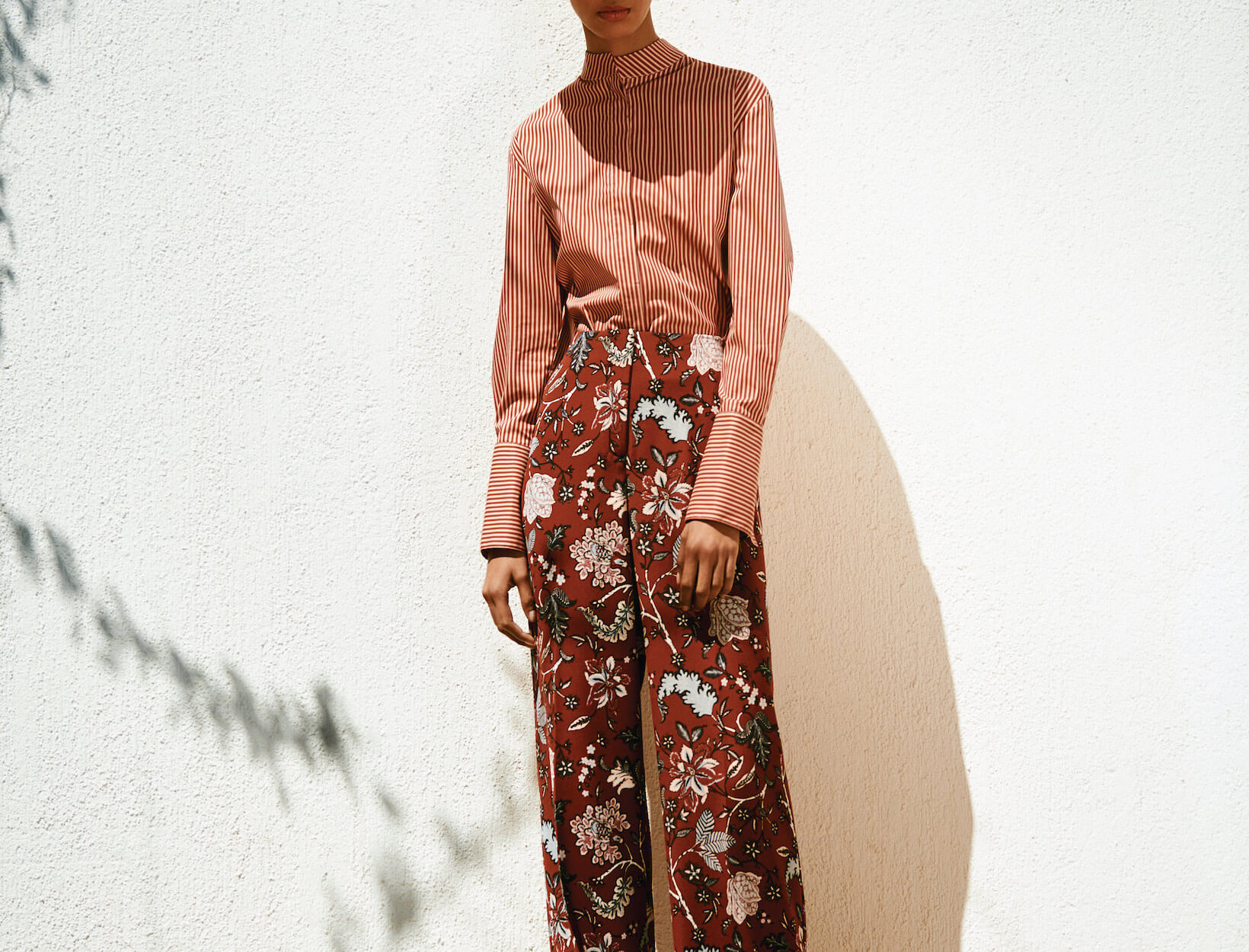 Photo courtesy of Thanassis Krikis/Trunk Archive
Spring Archetypes: Why We Get Dressed
Putting effort into getting dressed is not unlike meditating: You might not do it every day, but on the days that you do, it can do wonders for morale. Doesn't matter if your week orbits around kids, clogged inboxes, or keeping up with calendar invites. Focusing a little energy on what makes you feel your absolute best might set the tone in ways our hoodies never could.
TO GET SH*T DONE
Slacker? We don't know her. That's because you're a go-getter armed with a modern uniform that keeps productivity levels as high as that spirit of yours. Your best bet: Trust in the power of smart basics and anything structured.
PRETTY DOESN'T NEED A REASON
Gearing up for a virtual date or bumming around the house in flouncy hemlines just because—you don't need an occasion to dial it up. This frill-seeker finds solace in the simplest of pleasures: a fragrant spritz, a flattering lip tint, and some glitz.
THE KIDS WON'T WRANGLE THEMSELVES
Behind every supermom are her most reliable fallbacks: easy classics, a jumbo carryall, and the kind of do-it-all denim that can handle park hangs, grocery runs, even sticky hands and spills.
THE FARMERS' MARKET DOESN'T TAKE WEEKENDS OFF
You need billowy, catch-the-breeze pieces that are nothing if not effortless. Flourishing prints and freewheeling fits will serve this earth mama well.