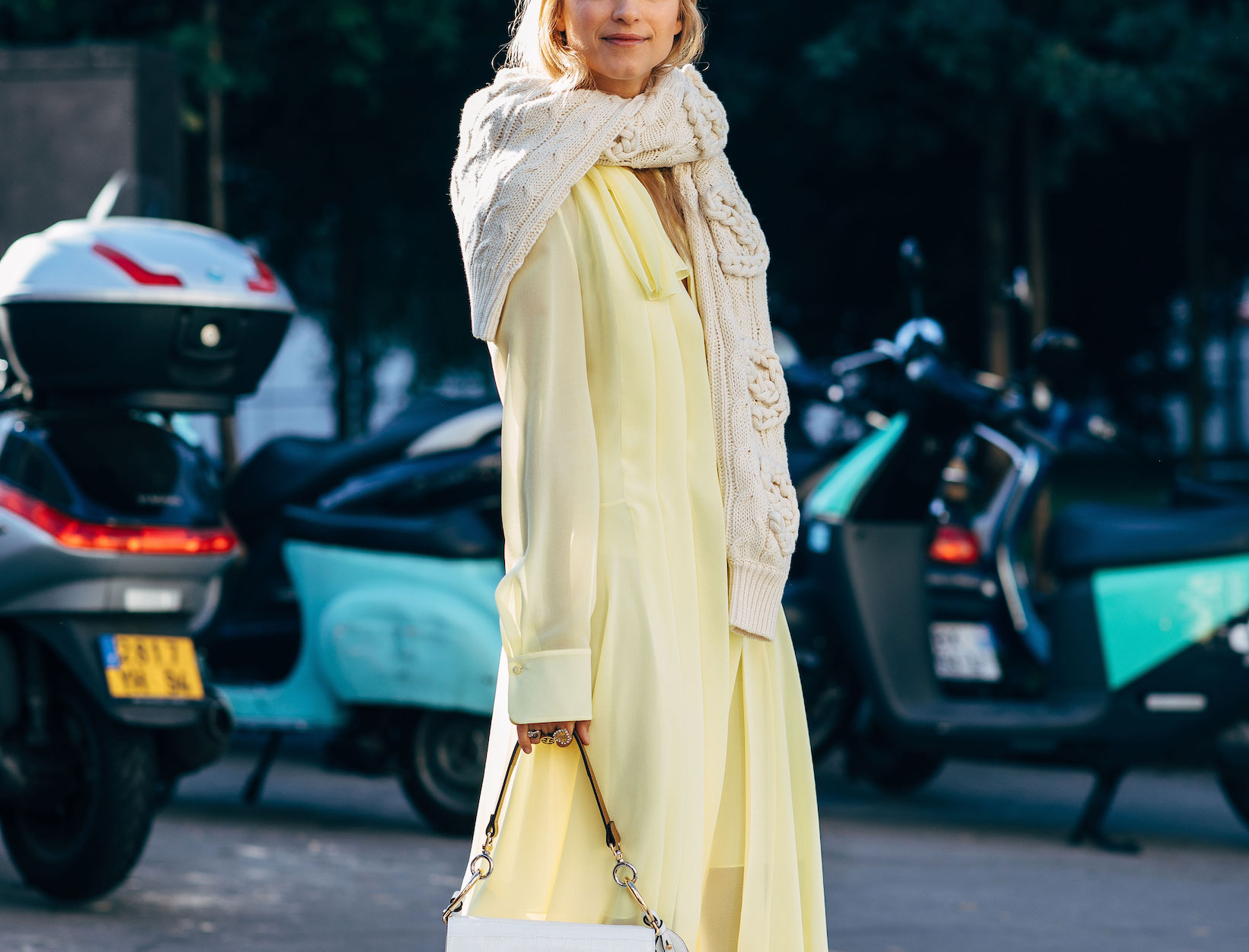 Photo courtesy of Acielle/Styledumonde.com
Shades of Spring—and More Pretty Things
In partnership with our friends at Alexandre Birman
Playing with color doesn't mean you have to wear the rainbow. If you're stuck in monochrome and looking to shake it up, team uplifting pops of prints and this season's best shades—cool greens, blush tones, and cerulean—with light-catching adornments and sleek kicks for looks as pretty as they are pulled-together.
Piled On versus Pared Down
For the color enthusiast, level up with a vibrant bag in a complementary pistachio hue. For color minimalists, adding pastels in small increments is a good way to test the waters. Whatever your preference, there's no going wrong with a pair of pristine sandals.
Lunch Date versus Dinner Date
The past twelve-plus months have taught us many things—and one in particular: Meeting a friend for a meal is one of life's sweetest pleasures. So why not dress for the occasion with rosy trousers and powder-blue loafers? Come nightfall, dial it up with sultry prints and hints of turquoise.
One Dress, Two Ways

If less really is more, here are some ways (two, to be precise) to breathe new life into a neutral one-and-done. At the beach, add intrigue with gingham checks and a floral bucket hat. During the week, use the blank canvas to showcase natural textures and splashy tourmaline.
We hope you enjoy the products recommended here. Our goal is to suggest only things we love and think you might, as well. We also like transparency, so, full disclosure: We may collect a share of sales or other compensation if you purchase through the external links on this page.