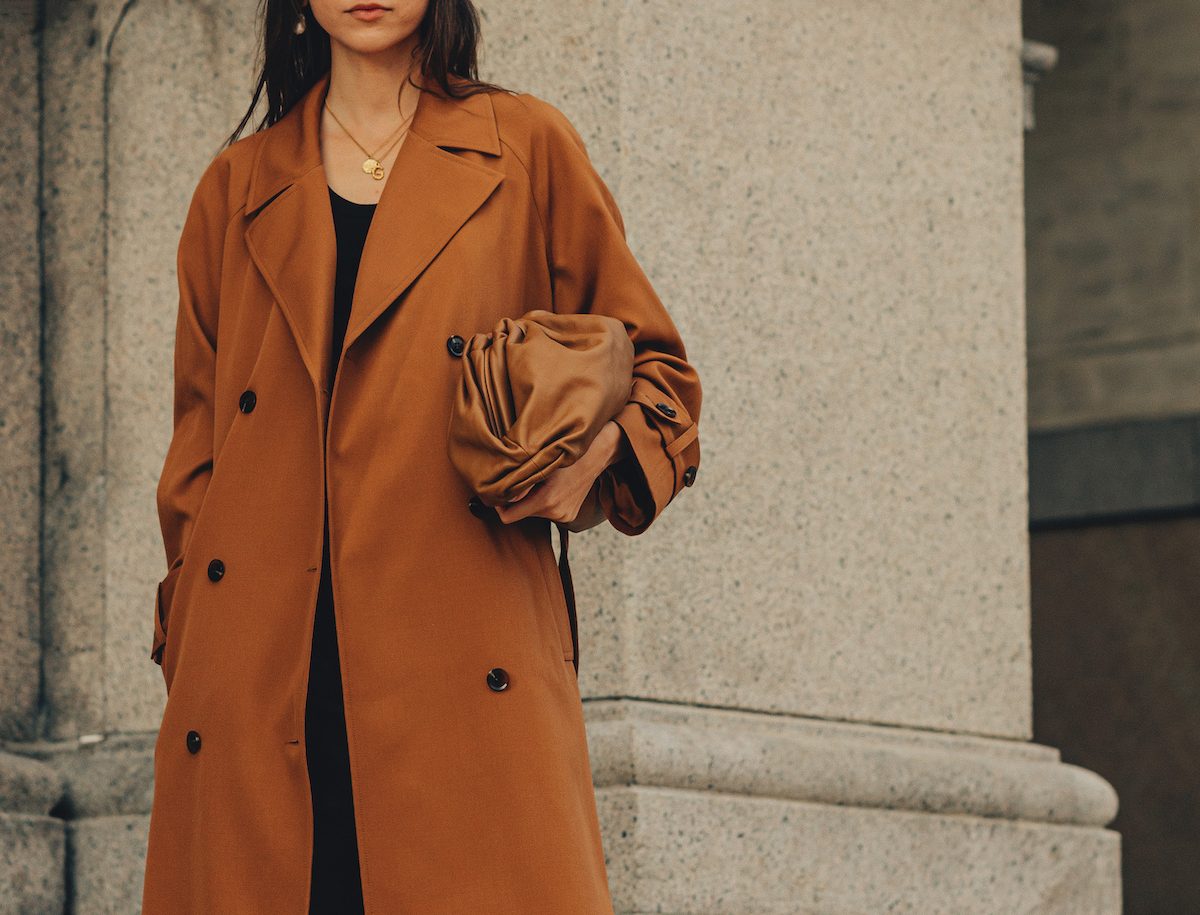 Photo courtesy of Asia Typek
15 Functional Pieces Worth the Splurge
In partnership with our friends at Samsung
Anyone who's ever clicked "submit payment" on a substantial purchase knows the mental gymnastics involved: calculating cost per wear, justifying future joy, predicting whether theoretical grandkids will want it in 2060. Getting it right means investing in things that are as hyperfunctional as they are have-to-have-it cool. Below, the closet picks and productivity-boosting essentials that are worth every penny.
1

EAR PARTY

Stealth statement-makers, Monbouquette's drop earrings go from minimal to mesmerizing with a gentle tug.
2

DIALED IN

Foldable glass display (you read that right), white-glove support staff, and a slim profile that tucks into the tiniest of micro bags? Good call.
3

ABOUT FACE

If your current moisturizer doesn't leave your skin feeling supple, glowy, and insanely nourished, try this.
4

GOOD WOOL HUNTING

Worn open over jumpsuits, cozy sweaterdresses, or trousers and a silk blouse, a camel coat is an always-classic outfit-finisher.
5

JEAN EXPRESSION

Subtle tailoring tweaks, like slash pockets and back darts, make a casual-cool staple feel decidedly grown-up.
6

GOOD TIMING

This watch is equipped with caliber 3135 movement (that's Rolex-speak for extremely precise timekeeping capability).
7

WRITE ON

Journaling, ticking off to-do lists, penning letters to state reps…it's all more satisfying with something heirloom-worthy in hand.
8

BOTTLE SERVICE

This self-cleaning bottle has a UV-C LED light that purifies the water inside every two hours—a neat feature, especially these days.
9

TOTES CHIC

Practically weightless, it's sized for a laptop and charger, a meal-prepped lunch, and a change of clothes for post-work yoga.
10

TAKE NOTES

Our meetings may be virtual but staying organized is as relevant as always. And that croc-texture leather? Boss.
11

LEARN MORE

So far, we've baked flaky croissants with Dominique Ansel and practiced pliés with Misty Copeland.
12

GET ORGANIZED

If you need to call in the pros: KonMari has over 350 certified tidying experts (yes, that's a thing) located across the country. They're lifesavers.
13

WALK IT OFF

Hermès anything hardly warrants an explanation, let alone three (timeless silhouette, buttery leather, buckles).
14

TAKING SHOTS

Whether you're a latte lover or prefer to knock your espresso back straight, Anza—with its clean, contemporary design—pulls shots that rival your favorite barista's.
15

HOT COMMODITY

It's an excellent way to get a seriously good sweat on. Wear some cotton sweats, socks, and a long-sleeve shirt, then wrap yourself up and…just lie there.