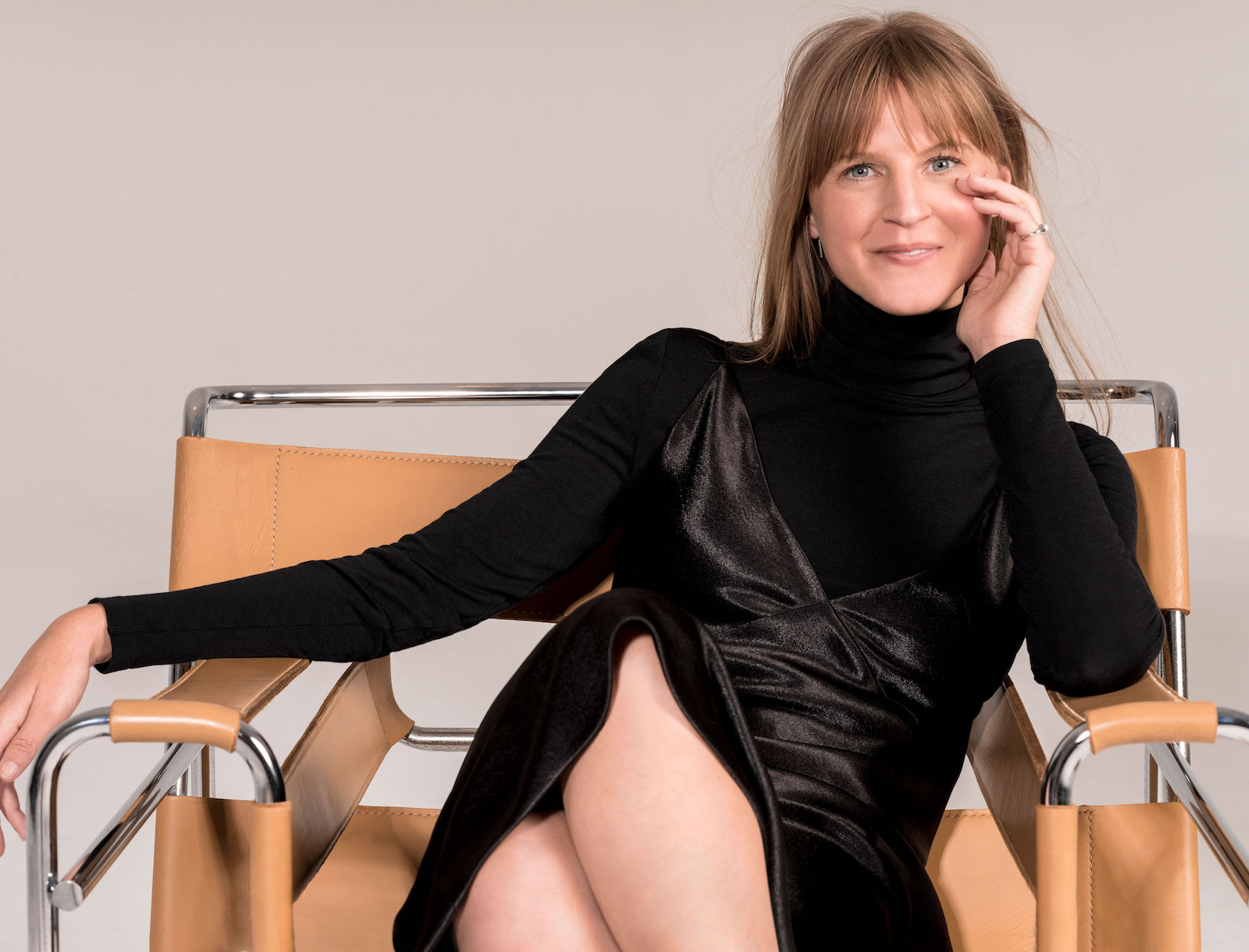 TURTLENECK + SLIP DRESS: WOLFORD BODYSUIT, goop, $250; VINCE DRESS, Vince, $295
Soft Cashmere,
Slow Food + the
Non-Profit
That's
Bringing Gardening
to Public Schools
In partnership with our friends at

"I feel the most alive when I'm activating my senses—smell, taste, touch, and sound," says Ashleigh Parsons, who got her master's in human development and psychology at Harvard and cofounded Alma restaurant before branching out on her own. For Parsons, activating those senses typically happens on trips to the farmers' market, when she's chopping vegetables in the kitchen, or when she's sharing a meal at the dinner table.
It was in fact the healing and communal power of food that inspired Parsons to start Akasa, a nonprofit that creates wellness curricula in partnership with public schools in low-income communities across LA. It's now in its sixth year, and Parsons and her small but mighty team of agriculturalists, chefs, and educators teach classes out of a garden in the central courtyard of Camino Nuevo Charter Academy. Students get their hands dirty harvesting carrots, radishes, and lettuce from the beds of the garden before going into the kitchen and learning easy recipes they can make at home. Currently, Akasa—which means "sky" or "limitless being" in Pali—works with three schools and one foundation on the Eastside and reaches almost 200 students a week.
For Parsons, satisfaction comes from the students—and their parents—who are given shopping lists and learn about, say, the nutritional value of lentils. But Parsons insists the benefits are mutual: "I think Akasa has helped me as much as the students."
In light of the devastating fires that have raged across California, Vince is partnering with Akasa and The California Community Foundation's Wildfire Relief Fund, two local organizations that seek to enrich the local community. On December 8 and 9, Vince will donate a portion of proceeds from sales in California stores to support the tireless work of both of these organizations.
SHOP THE STORY