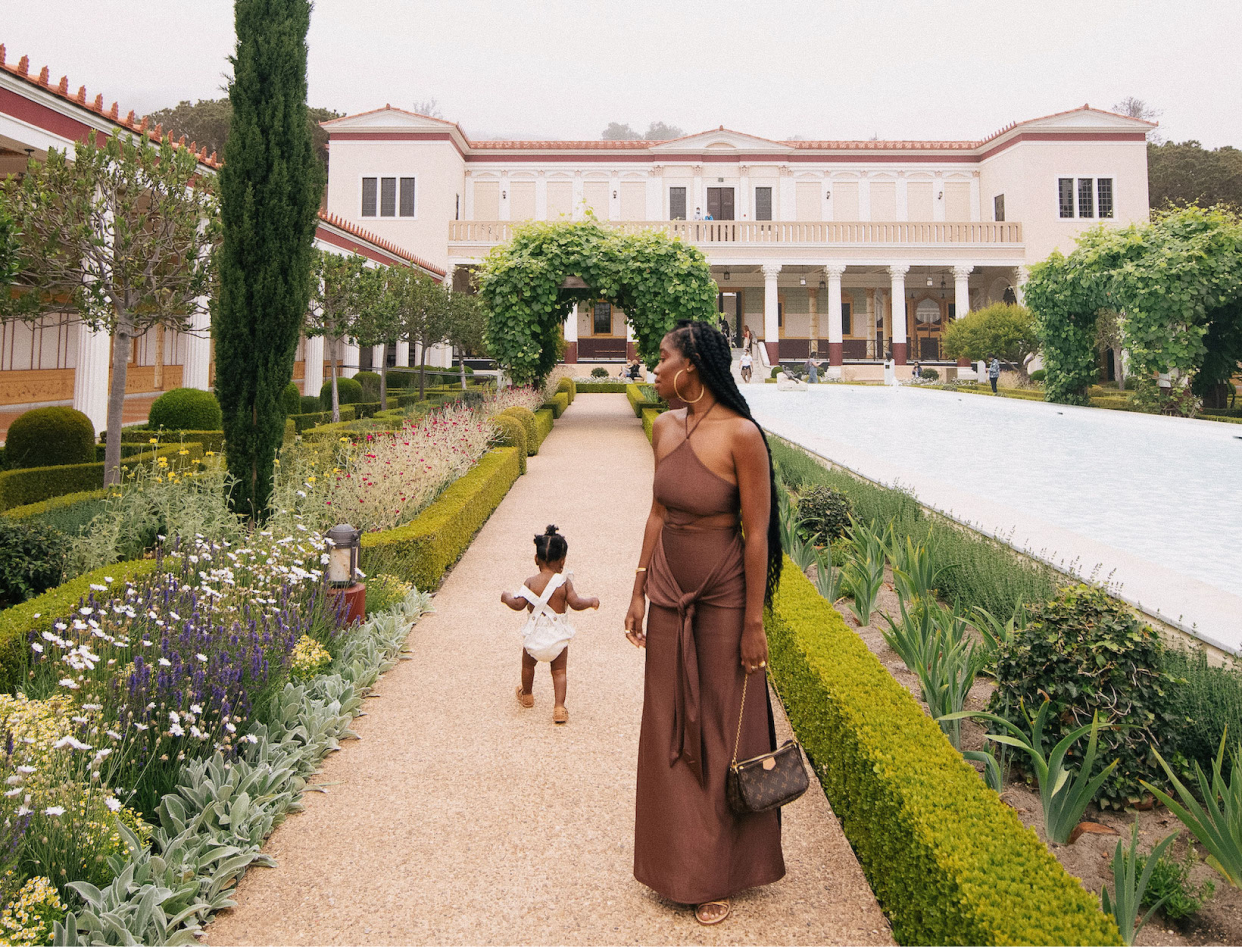 Photo courtesy of Enocha Tellus
Butterflies, the Biennale, and More Signs of Spring
Created with Van Cleef & Arpels
Budding fruit trees and warm breezes aren't beholden to a calendar date, but the spring equinox is an astronomical certainty. With it come a sense of newness, freshness, and hopefulness, plus a host of get-out-there opportunities that feel like—and are particularly well suited for—a breath of fresh air.
Where Art Thou?
Take a gentle stroll through the luscious sculpture gardens of the Getty Villa. Its Pacific-facing location right on the PCH makes it a worthy detour on your way to or from Malibu—though we'd argue the trove of Greek and Roman antiquities merits a dedicated visit. Further abroad, the Venice Biennale is back for its 59th edition starting April 23 and running through November 27. After being postponed a year, 2022's show, The Milk of Dreams, promises to make up for lost time in the most spectacular way.
Can you take part in these art-rich activities without wearing painterly florals? Of course you can. But why would you want to?
And for anyone looking to bring home a beloved harbinger of spring, two suggestions: one in the form of wearable art and the other, hangable. Both, needless to say, are stunning.
Photo courtesy of Francesco Galli
Artwork: Damien Hirst, Butterfly | Portfolio, 2009
Celestial Objects
While we're no strangers to meals enjoyed outside the confines of a dining room, the seasonal shift allows us to plan from a place of intention rather than necessity. And if your intention is to make the most of a starry night, Malibu Farm's dinner series is a fantastic place to start.
Gleaming white accessories—sandals, a bag, a cashmere shrug that feels like a warm embrace—are a wink and a nod to the sparkling sky above. Even the jewelry is on point, with a ring of midnight-blue lapis and diamond butterflies.
If you're keeping the party closer to home—say, to the backyard—the easiest hostess dress, an iconic dessert, and a drink that tastes like bottled sunshine do most of the work for you (let the guests do the rest).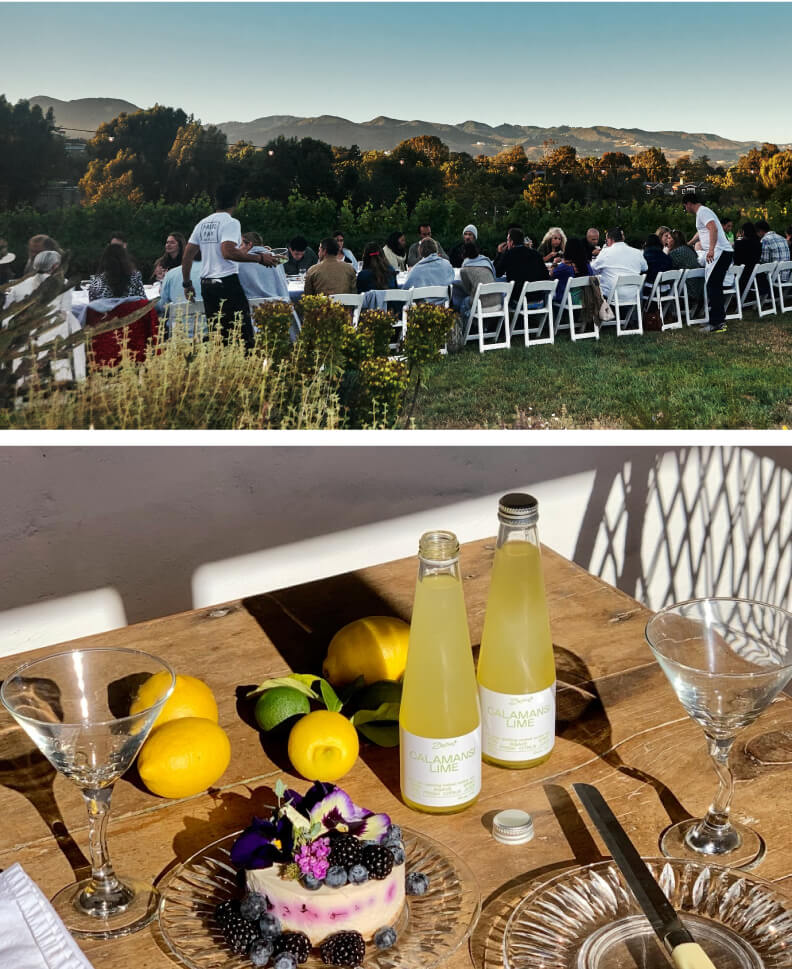 Photo courtesy of Susannah Jennings
Out in Bloom
Poppies on the West Coast, cherry blossoms on the East, and all manner of budding beauties in between: Nothing says spring as definitively (or fragrantly) as swaths of wild blooms. For a more immersive experience, plan a day trip to your local botanical garden; many are hosting special exhibitions, like the orchid show at the New York Botanical Garden.
A spectacular floral explosion is worth driving for, and if you're going to make a day of it, why not keep your driving shoes and driving coat on theme? As for the dress—just picture the crisp cotton billowing against a background of petals.
Thanks to the booming popularity of premade graze boxes, businesses like Lady & Larder in LA and Murray's Cheese in NYC make packing a picnic as easy as adding to cart. (Whether you're picnicking or posing, just make sure to follow the signs: Stay on the path and out of the fields.)