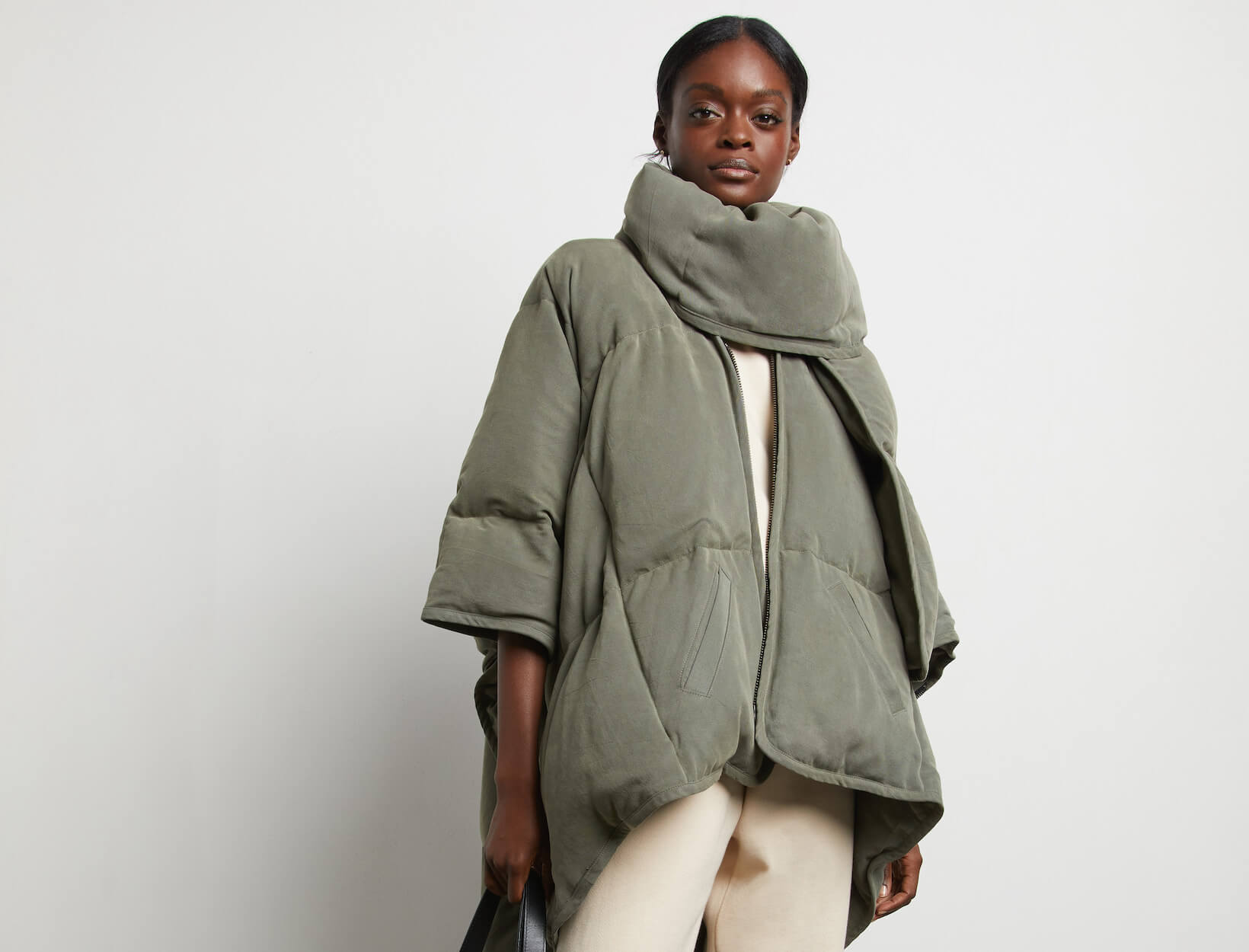 Sia Designed the Coolest Winter Coat—and
We Need It
When Sia, the singer-songwriter behind some of the most beltable songs of the past decade, sent GP the coat she designed as part of her limited-edition collection, we were all a little jealous. It's basically a big, wearable blanket with sleeves, a built-in scarf, and a secret arm pocket that's sized just right for keys, cards, or cash. It's cozy. It's chic. It goes over pretty much anything in your closet. Put it this way: It's on every goop editor's and buyer's holiday wish list this year (might as well chandelier-swing for the fences).
PRETTY FLY
Heading home for the holidays? This coat doubles as a travel blanket, so you don't have to use the scratchy ones they pass out on the plane. Just settle into your seat, break out your blue-light glasses (let's hear it for in-flight entertainment!), and slather on some TSA-approved skin care.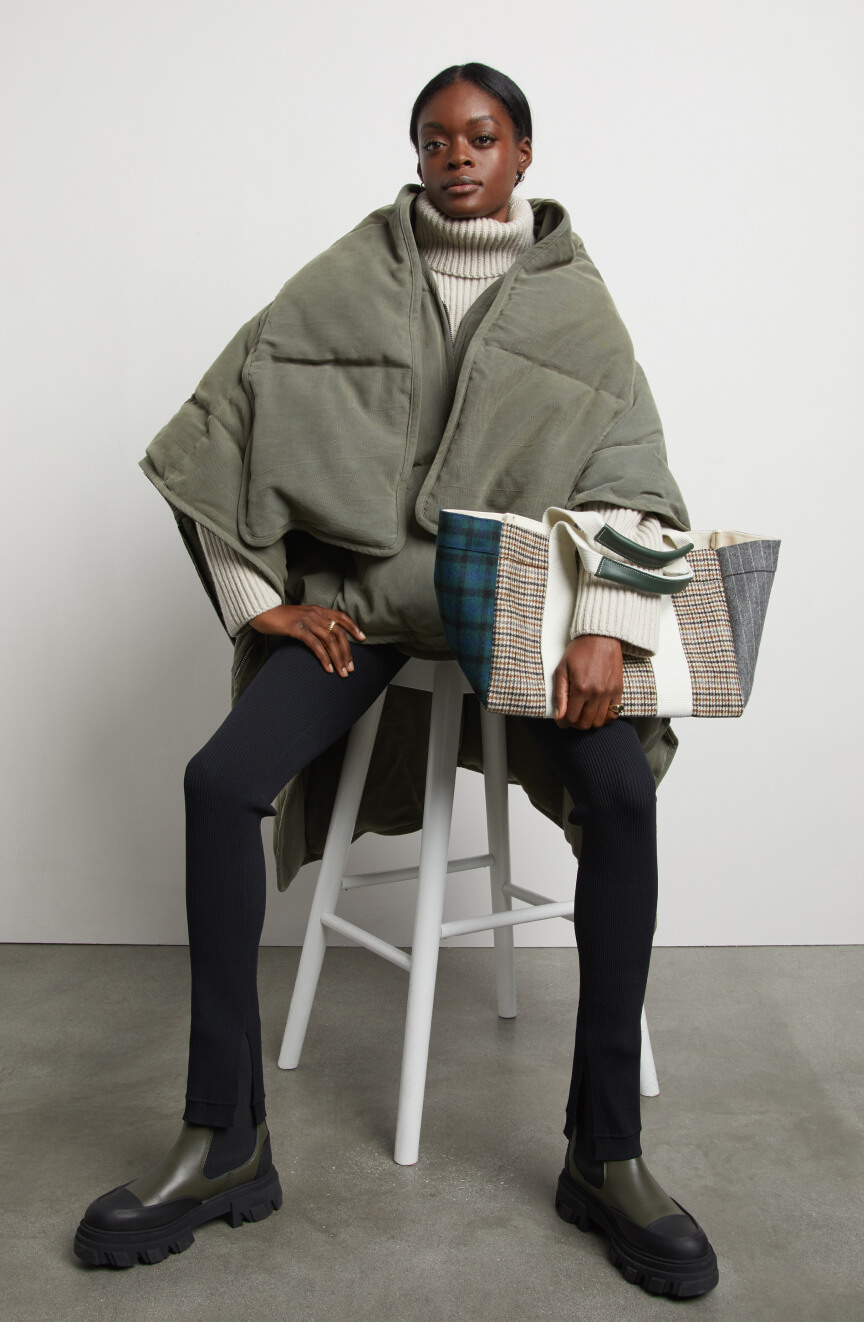 ERRAND GIRL
Saturdays are best spent in leggings, a cozy turtleneck, and the kind of compliment-collecting coat people will stop to ask about. Practical footwear? Personal hand sanitizer? Portable mug filled with GOOPGLOW? Check, check, aaaand check.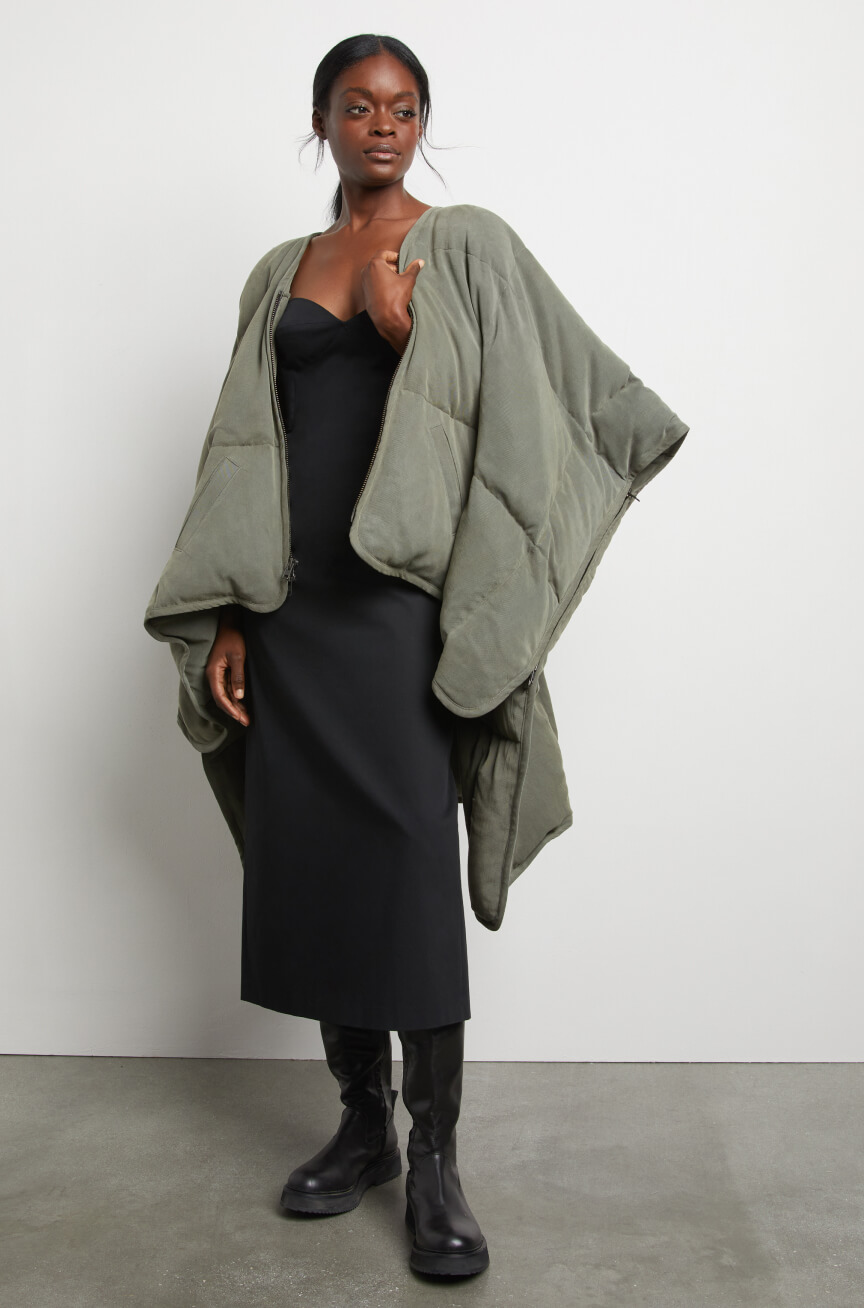 NIGHT VISION
The next time you go out, may we suggest swapping your usual outerwear for something unexpected? Paired with a strapless dress and sturdy boots—plus done-up date-night extras, like a red lip, a smoky eye, and a sparkly ear stack—this coat does cool-girl glamour right.