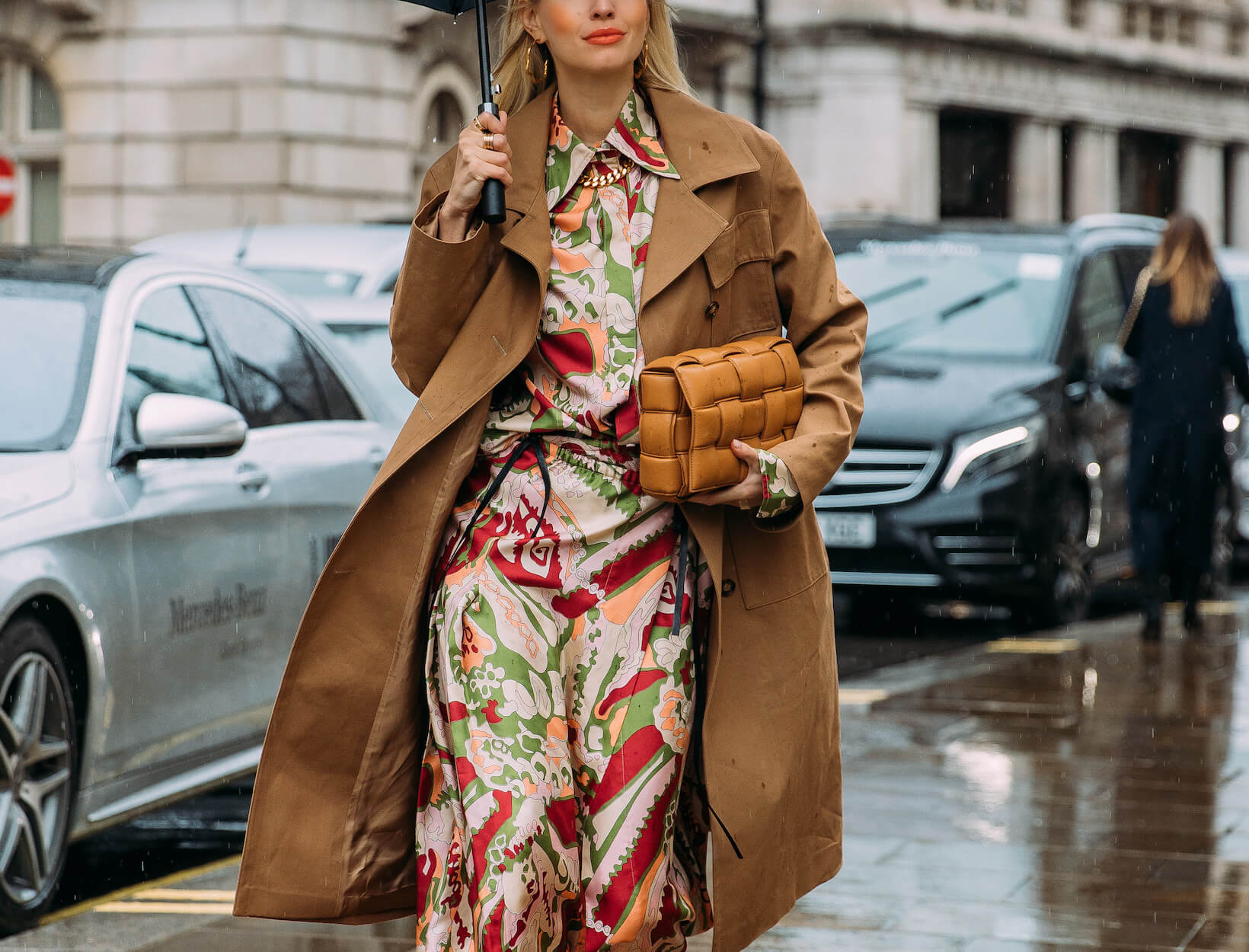 Photo courtesy of Acielle/Styledumonde.com
3 Looks That Bring the Romance
In partnership with our friends at Rebecca Taylor
Maybe it's all the cozy rainy days, less day and more night, or the fact that we're no longer schvitzing through our sundresses, but the romance vibes are strong this time of year. And we're ready to lean in. Introducing a subtle feminine touch to your day-to-day is as simple as fixing up sophisticated, form-flattering cuts with mood-lifting pastels and keeping a few perfectly swishy pieces in rotation—like the ones you see here.
Pastel Tense
Straight-leg denim + a blossom-strewn button-up = an effortless equation that works, always. Spring (or rather, fall) for a pair of sweet Mary Janes to drive the romance factor home.
Yes, Pleats
A floaty, draped-sleeve maxi is, in a word: exquisite. Style it with leather boots and tortoiseshell shades to instill a bit of cool-girl edge.
Put It in Black and
White

Cream

Soften the classic two-tone combo by trading out crisp whites for meringue-hued pieces (cinched overcoat, '90s-throwback bag).