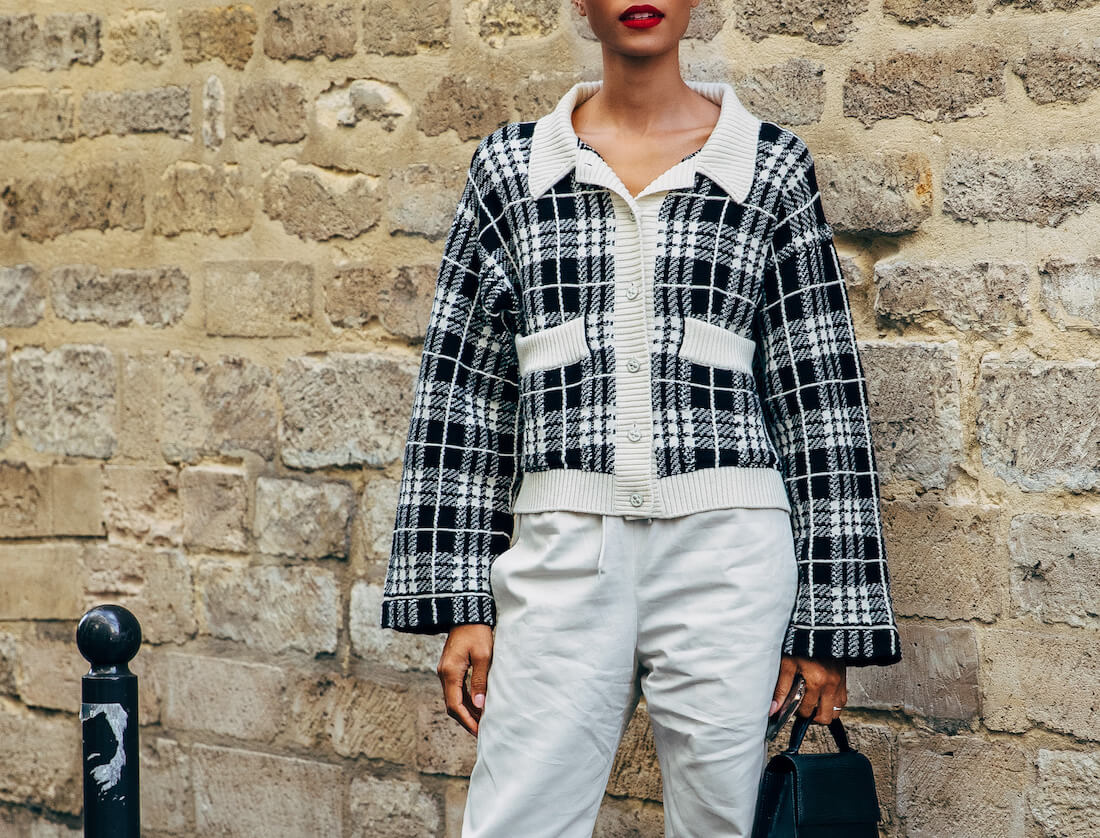 Photo courtesy of Acielle/Styledumonde.com
4 Print-Forward Outfits to Try Right Now
Wearing prints is a lot like watching Love Island. Hear us out. You either love it (and have the Ulla Johnson stockpile to prove it), hate it (The Row is your religion), or were obsessed for a few seasons before eventually moving on. Whoever you are, we're willing to put money on the fact that this year's cutest, add-to-cart-iest motifs—including plucked-from-nature stems and Western-inspired swatches—will win, and keep, your attention.
ONCE AND FLORAL
Despite its strong ties to spring and summer, a dainty microfloral done in moody, muted hues can be worn well into the cooler months—even year-round with the right layers. Drive the look home with a crazy-cozy cardigan, new boots, and pretty, no-makeup makeup that's fresher than autumn air (more on that here).
By Day
By Night
---
YOU PLAID ME AT HELLO
Countryside or citified, tartan or tattersall, statement piece or practical layer—nothing says "It's decorative gourd season" quite like plaid. While patchwork denim and clogs may seem like obvious add-ons (although, how obvious are Hermès clogs, really?), a slip dress and a sweetly embroidered bag will surprise and delight.
By Day
By Night
---
We hope you enjoy the products recommended here. Our goal is to suggest only things we love and think you might, as well. We also like transparency, so, full disclosure: We may collect a share of sales or other compensation if you purchase through the external links on this page.