In a perfect world, we would have long ago achieved gender equality. Campaigns to raise awareness for gender disparity and to bring about gender parity would have no reason to exist. According to the World Economic Forum's 2015 report on the global gender gap, no country in the world has achieved gender equality. And, according to current rates of change, it was predicted that reaching parity could take a century—or more. That's not okay, which is why we all have International Women's Day—March 8th—marked down on our calendars. It's a good reminder to celebrate the female leaders and thinkers and mentors in our lives. And to continue to push the progress toward gender parity. For ideas on how you can take action, visit the International Women's Day site here. And in the spirit of recognizing great women who are already changing the game, check out our conversations with Amanda Steinberg and Tonya Lewis Lee (below)—who are both photographed wearing the Tommy Hilfiger white shirt collection that sends 20% of sales to the Breast Cancer Research Foundation.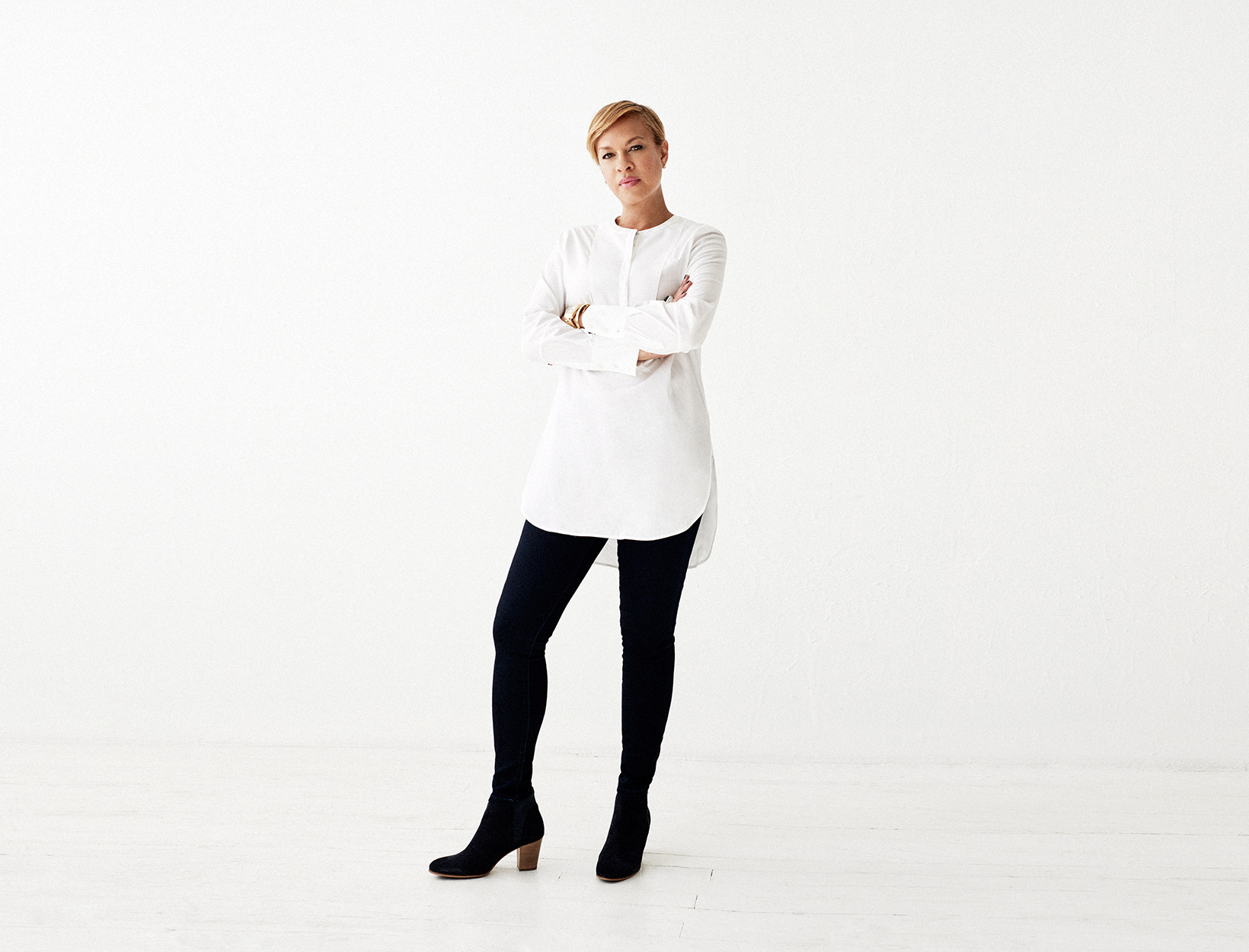 Power Player: Tonya Lewis Lee
There are few creative spaces in which Tonya Lewis Lee has not left a mark. She's the co-author of a bestselling novel, Gotham Diaries, and also the co-author of three children's books—Please, Baby, Please; Please, Puppy, Please; and Giants Steps to Change the World—which she co-authored with her husband, Spike Lee. She's worked as a producer with Nickelodeon, and was the executive producer of the award-winning documentary, I Sit Where I Want: The Legacy of Brown v. Board of Education. And she wrote the screenplay for HBO's The Watsons Go to Birmingham. This is not an exhaustive—or even close to complete—list, but still, Lewis Lee's creative projects are made all the more impressive when you know that she began her career as a corporate lawyer after graduating from the University of Virginia School of Law. What's also notable, but not surprising, is that Lewis Lee is a dedicated advocate for women's health. As a spokesperson for the Office of Minority Health's infant mortality awareness campaign, A Healthy Baby Begins with You, she's shed light on one of the scariest health disparities in the U.S. Here, we ask her to share her wisdom.
A Q&A with Tonya Lewis Lee
Q
You started off as a corporate lawyer before transitioning into media and producing for Nickelodeon—how and why did you make that leap?
A
I always wanted to work, specifically write and produce, for television, but it was something that I didn't believe I could do or make a living doing…and my parents certainly felt that way. But when I was first married, my husband was very supportive of me following my passion, so I began my professional creative life writing every day just for myself—simply to work on the craft of writing. I had a friend working at Nickelodeon and he brought me in for an exploratory interview, and I told him I wanted to start producing. I started producing small public service announcements for Nickelodeon and grew from there.
Q
You also later produced the documentary Sit Where I Want: The Legacy of Brown v. Board of Education, which examines race, segregation, and integration in a Buffalo, New York high school. How did you become involved in that project and what in its legacy is particularly important to you?
A
I was on the board of the NAACP Legal Defense and Educational Fund, which is the law firm that won Brown v. Board of Education. The 50th anniversary of that decision was approaching and I wanted to do something for young people about the case…to have a conversation about history and race with young people in a way that was relevant to their lives. I approached Nickelodeon with the idea and they were excited to get on board.
Q
Can you tell us a bit about your work with the Office of Minority Health?
A
In 2007, the Office of Minority Health asked me to be the spokesperson for their infant mortality awareness raising campaign here in the United States. For 7 years, I traveled the country with the campaign talking about the ways in which we can reduce the infant mortality issue in the U.S. In the second year of the campaign we started a program, Preconception Peer Educator where we enlisted college students to become peer educators around issues of health. It was incredible work that has given me the opportunity to see the country and the people in this country…and there are amazing people who do hard, important work on the grass roots level who receive very little recognition or reward for their work. Lots of angels out there.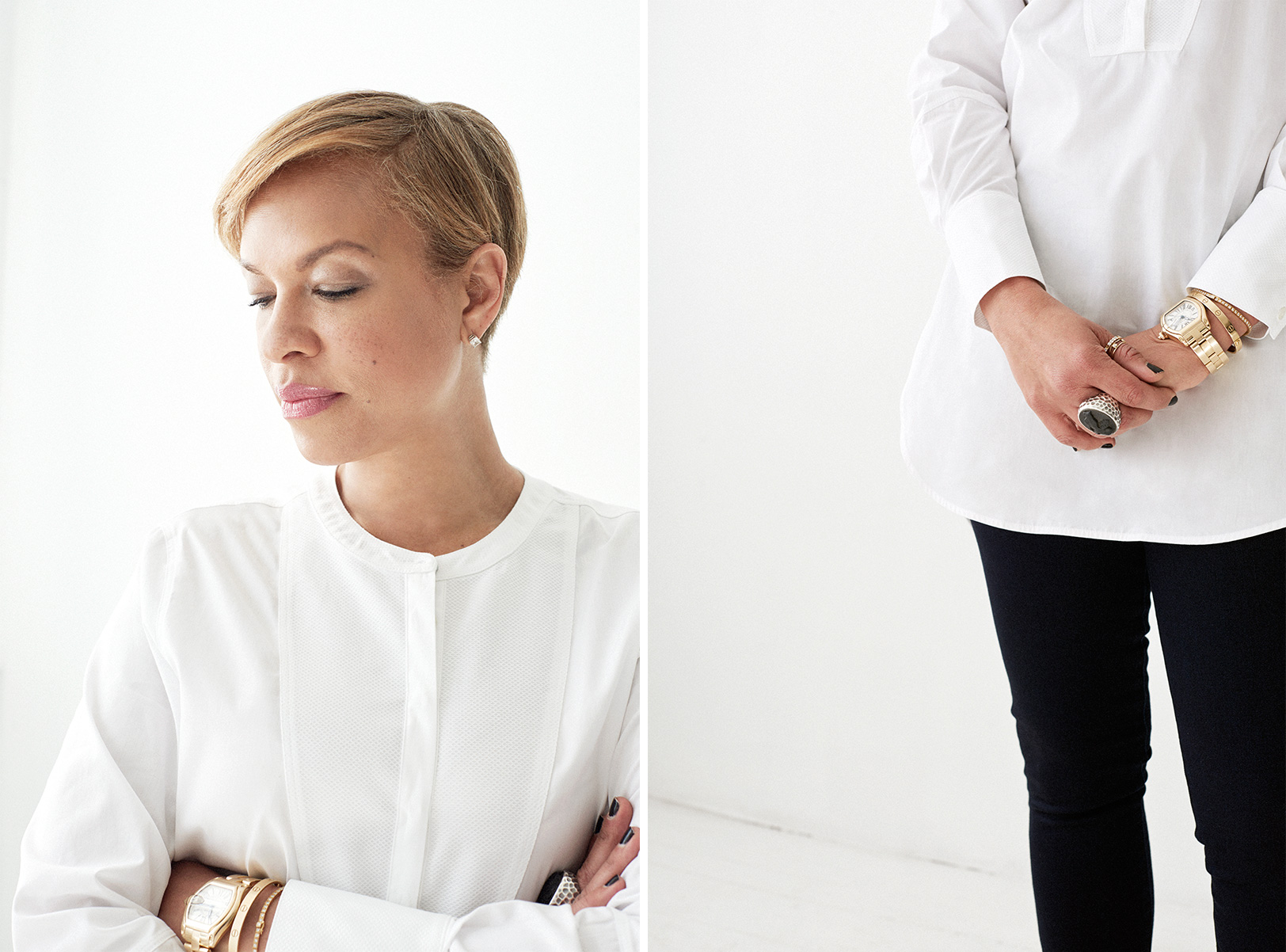 Q
What is the infant mortality rate in this country and why is it so alarmingly high?
A
Infant mortality is the death of an infant after birth before its first birthday. In the United States, 6.1 babies out of 1,000 die a year. There are 27 countries that do better than the United States. That is the national rate. But there are pockets in this country where 10 or 12 babies out of 1,000 die a year. On the one hand, the rate has gone down over time, but there is no reason other countries should have a better handle on infant mortality than the United States given our resources. Poverty plays a big role in infant mortality rates as poorer people do not have access to the best of care. That said, the more affluent African American woman still has a higher rate of infant mortality than a poor Caucasian woman. Doctors are attributing this particular phenomenon to stress. These infant deaths are preventable without a lot of money or effort. With public education and access to good quality health care there is no reason for the United States to have such high infant mortality rates. Whether we know it or not, we all are impacted by the unnecessary deaths of these children. A depth of sadness and despair creeps into a family, erodes it, and seeps into communities and our world as pain and rage. If we take care of our people, ultimately our people will take care of us.
Q
What are some of the other factors that contribute to the infant mortality rate disparity?
A
Infant mortality is the marker of the health of a community, a health of a nation. What I have learned in my travels with the campaign is that every city, town, or community has their own set of issues that contribute to infant mortality. But by and large, low-birth weight and premature births play a large factor in infant mortality. And low-birth weight and prematurity can be caused by various factors, including lack of medical care and poor health. The most interesting data I discovered is the impact of stress on a fetus. The good news is that if we pay attention, focus, and work on it we can bring down infant mortality rates by making sure people have access to good prenatal care, have healthy lives before they even think of becoming pregnant, and by working to reduce the stress levels of pregnant women.
Q
For people who are interested in learning more and helping to close the gap on health disparities, what would you suggest?
A
Great question. To find out more and to help, I would say pay attention and then lend a hand to make sure our communities can support healthy lifestyles for all. If we are encouraging people to eat better and exercise more to have healthy children then we must make sure they can access healthy foods and have safe spaces to exercise. These disparities affect us all whether we know it or not. Don't ignore what is going on. Face it and figure out a way to help.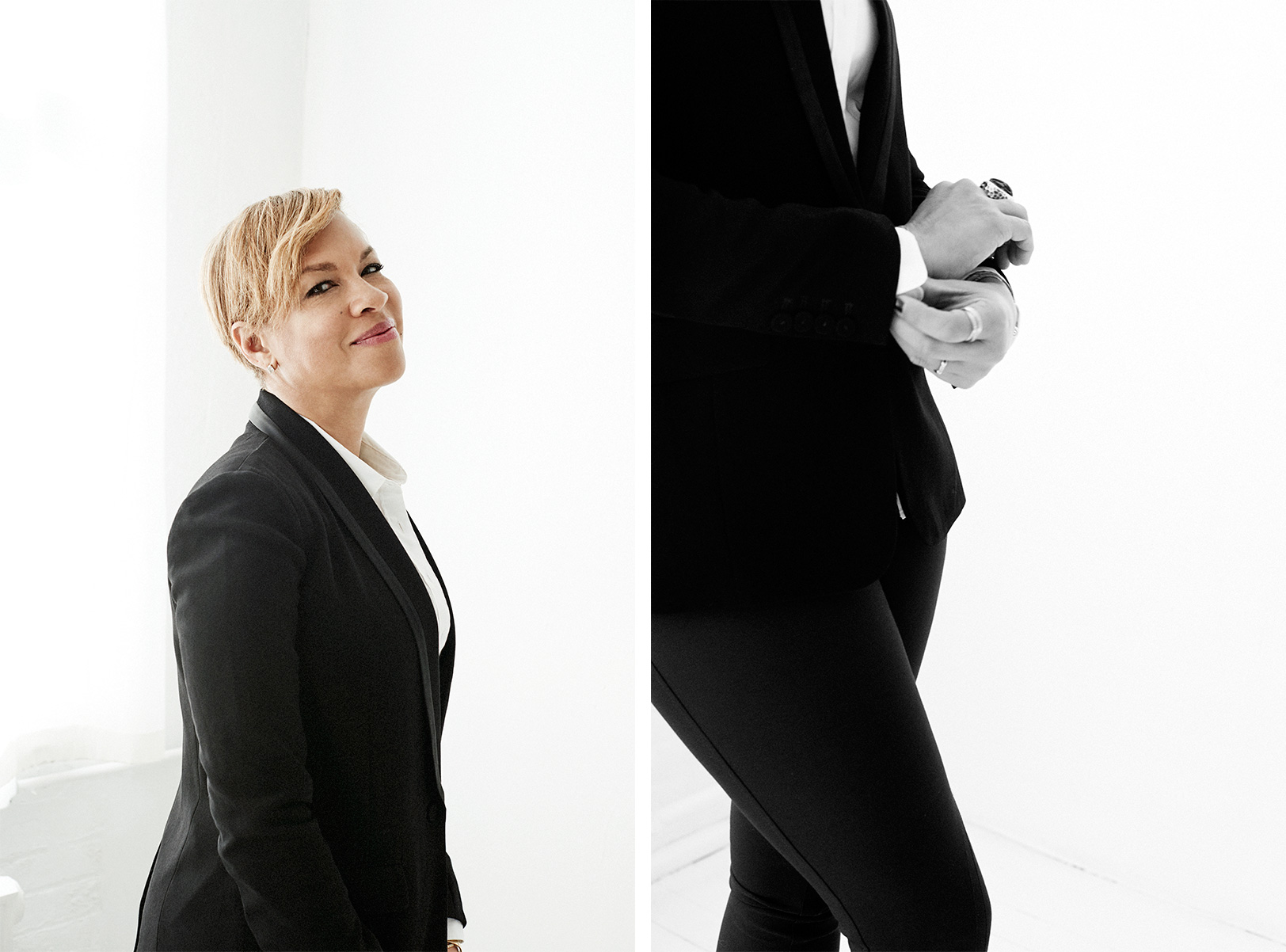 Q
What's next for you?
A
Right now I am producing the film adaptation of the young adult novel, Monster written by Walter Dean Myers. We plan to be in production in April of this year. I am also producing the adaptation of the young adult novels, Gallagher Girls, about a secret spy school for girls. In addition to the film work, I am re-launching my health platform Healthy You Now, and have a brand new premium whole food vitamin supplement, Movita coming out the next month.
Q
Any advice for fellow creatives on juggling a vast array of projects?
A
I would have to say that I have great people and partners on everything that I am working on. I would not be able to do what I do if I did not have an awesome team. My work is very collaborative and I enjoy working with smart, creative, energetic people. So my advice would be to choose your partners carefully and wisely, but be sure to find great people to share the journey with you.
Q
Any mom wisdom that you feel compelled to share?
A
Every mom should make sure she has something for herself…it does not have to be "work" per se, but every mother should have something that she does or is engaged in that is separate from her partner and her children. If nothing else, you are more interesting to your family, and at best, you are a better parent when you can take a break and exercise another aspect of yourself. I also feel very strongly that mom should put herself first, meaning, mom has to take care of herself, first…her health, her mental and physical health, because a healthy mom makes for a healthy family.
Photographer: Peter Ash Lee
Hair & Makeup: Yuko at Rona Represents
Stylist: Michelle Reneau