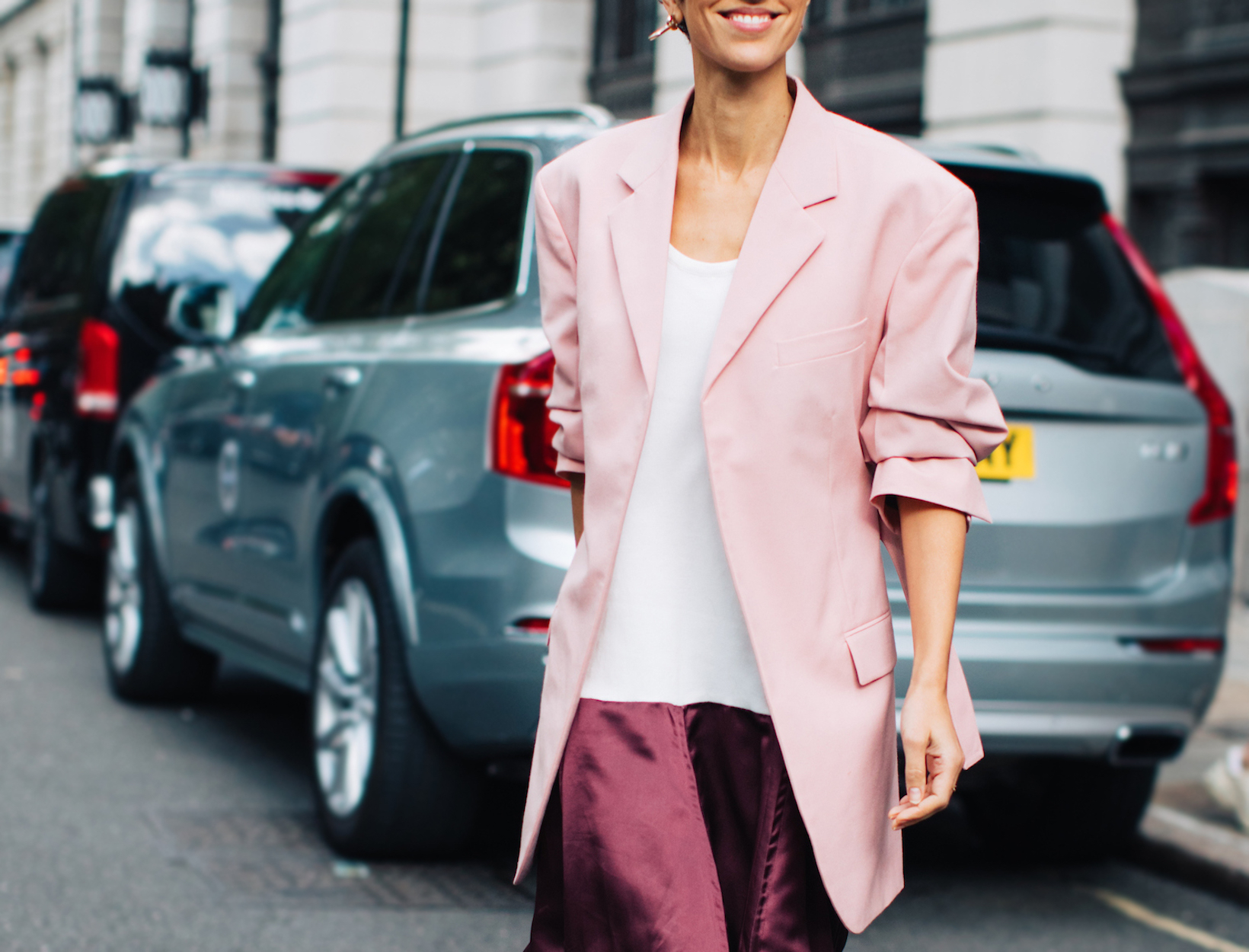 Power Dressing by Power Type
In partnership with our friends at

A pink power suit almost sounds like an oxymoron. Until you factor in a sophisticated shade of blush, crisp tailoring, and a classic silhouette. Add some sharp accessories, and your oxymoron has just turned into a chic, unexpected combination that will make you feel confident and capable and inspired and ready to own the day. Have at it.
CORPORATE CLIMBER
Paging the pantsuit queen: Leave some leeway for reinvention, like applying the color to an expertly tailored suit. Throw in tricked-out tech and a holds-everything tote as a finishing touch.
MEDIA MOGUL
Strong, unexpected tones, by way of a private-club-inspired smoking jacket, feel especially stunning against a saturated-rhubarb skirt. Stick to polished plus-ones in the same palette: rounded shades, kitten heels, and tickled-pink tech extras.
CREATIVE CONSULTANT
Versatile pieces, like pleat-front trousers and a keep-forever blouse, are indispensable for bouncing between meetings and after-school pickups. Accessorize with stacked heels and a structured bag.