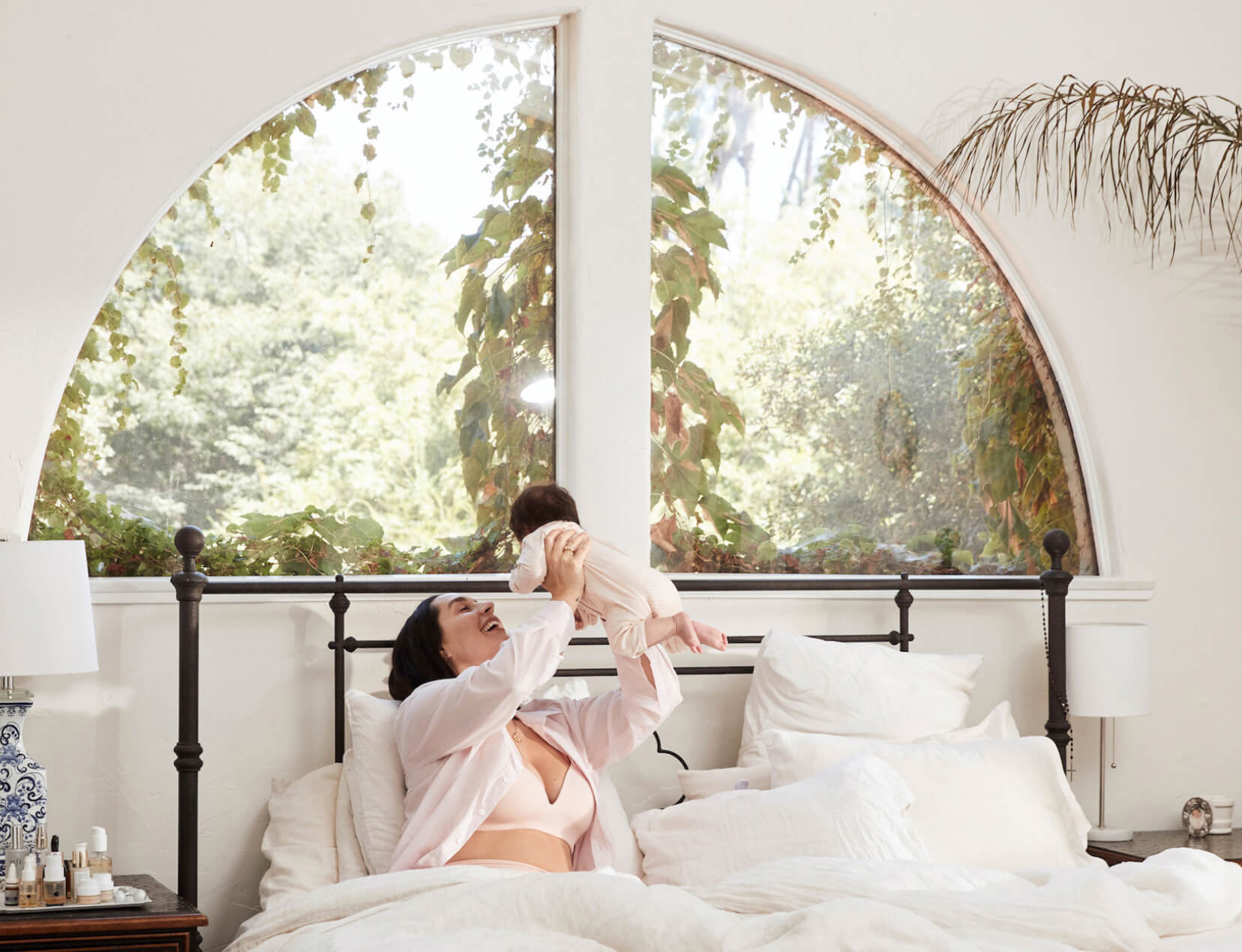 13 Hours with Creative Director
(and New Mom) Pia Baroncini
In partnership with our friends at ThirdLove
In an overly filtered world, Pia Baroncini is refreshingly authentic. The LPA creative director, Everything Is the Best podcast host, Baroncini Import and Co. cofounder, and mother to baby Carmela is as open about her journey to motherhood as she is about most everything else in her life. "Sharing is something that makes me feel connected to other people," she says. "I've been an open book since preschool; it's second nature to me."
But even open books can experience insecurity. ("My worst fear is having people look at my photos on Instagram and think: Oh, Pia really let herself go," she says.) Still, she gives fans a glimpse into the most intimate chapters of her life with the candor that's so on brand for the glowing new mom.
We caught up with Baroncini at her sunny home in LA to talk about boundaries, bounce-back culture, and why when even the best-laid plans go awry, the only thing you can do is ease up, let go of the self-judgment, and—her favorite mantra of late—give yourself grace.
13 HOURS WITH PIA
WAKE UP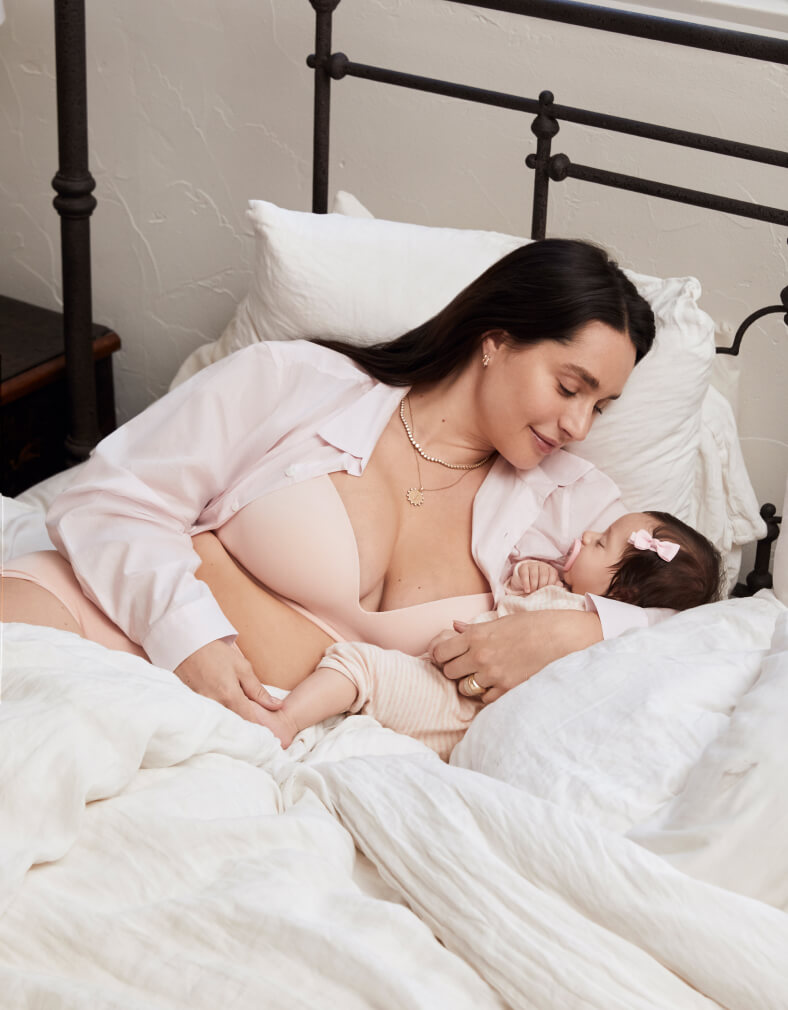 POUR LES FEMMES SHIRT, goop, $195; ThirdLove BRA AND BIKINI, ThirdLove, $49 and $14; JEWELRY, Baroncini's own
7:30 A.M.
There's nothing better than getting to cuddle with Carmela for the first forty-five minutes of my day. Recently, I saw someone on Instagram mocking women who cover their babies' faces with emojis. I'm someone who's honest about all aspects of my life' but that's my journey. My child didn't ask to be put on the internet, so for me, it's about creating healthy boundaries with her out of respect.
8 A.M.
Get dressed. Button-downs have always been my thing—especially now because I still need easy access to my boobs. I've also been leaning on a lot of dresses and comfortable pieces that make me feel good. My husband taught me to have a nice, tightly edited wardrobe and to invest in the kind of things you'll have forever, so I try to be cognizant of that.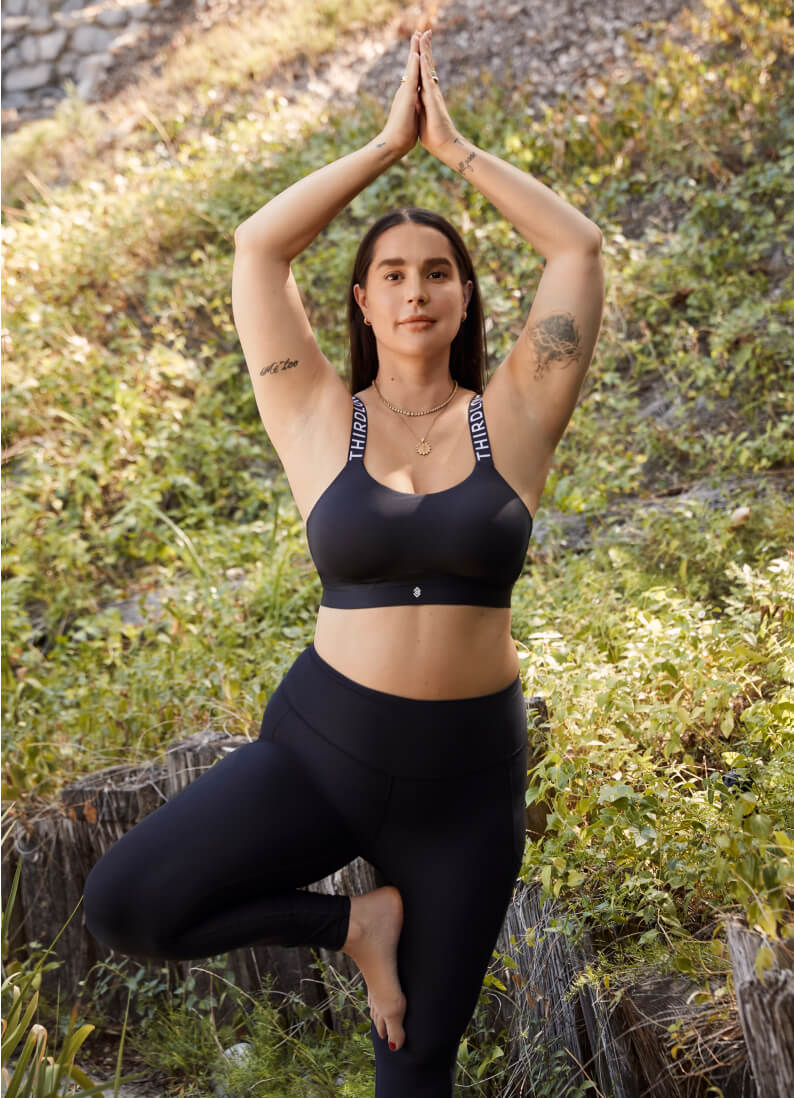 10 A.M.
Throughout my pregnancy, I was super diligent about working out and eating healthily. But at the same time, I get scared of sharing my body on Instagram. The whole "let yourself go, eat whatever you want—you're pregnant!" narrative bothered me. Because then, it's as if you're expected to be back in shape right after you give birth. It's insane! But I also don't want to shame women who are proud of their postpregnancy bodies, because that's something that should be celebrated, too.
So right now, I'm enjoying long walks and setting up a home gym so I can Zoom with my trainer once a week. But I don't want to set myself up for failure and feel bad when I miss what I thought would be my only chance to work out, because that's not healthy, either. I'm learning to go easy on myself.
WFH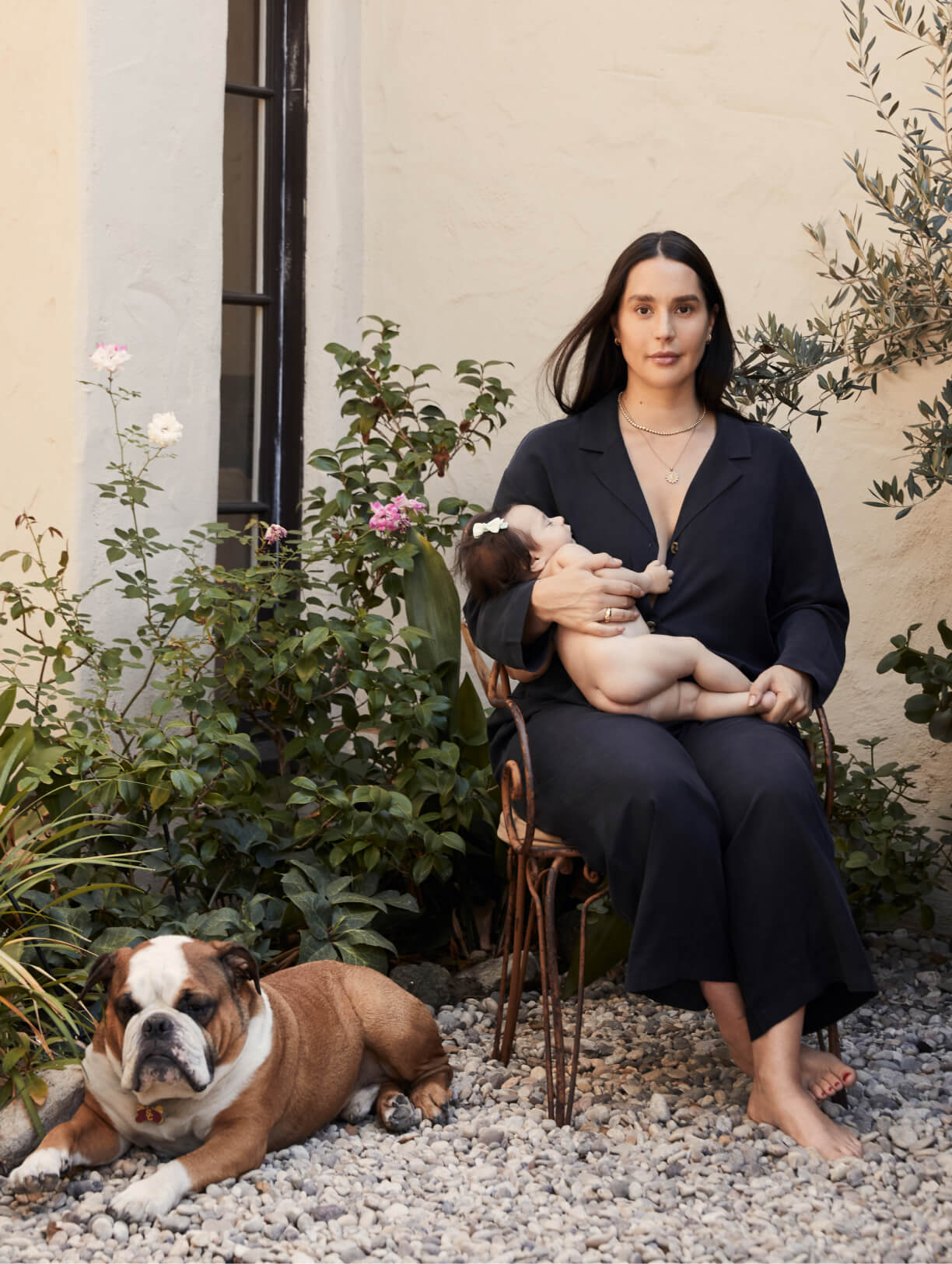 NOON
The pandemic wasn't a huge lifestyle adjustment for me because I was already working from home and running my businesses. I try to pick a couple of days during the week when I can reconvene with my team at the office, but I love having the flexibility of being at home. This past year made me appreciate getting to spend more time with family, which is something I hope I can maintain moving forward. It's like that high you feel when you get back from vacation, and you think, I'm never going back to my old ways! And then you do. What I'm learning is this is the practice: finding ways to implement that quality time in your everyday life to maintain your happiness.
6:30 P.M.
Now that we have the baby, it suddenly feels as if everyone wants to hang out—which I'm so thankful for. But I got to the point where I thought, Wow, I'm burned out. We work a lot, now we have a baby, and I want to be home at night. So the overscheduling is something I'm trying to be more mindful about, but again, it's a work in progress.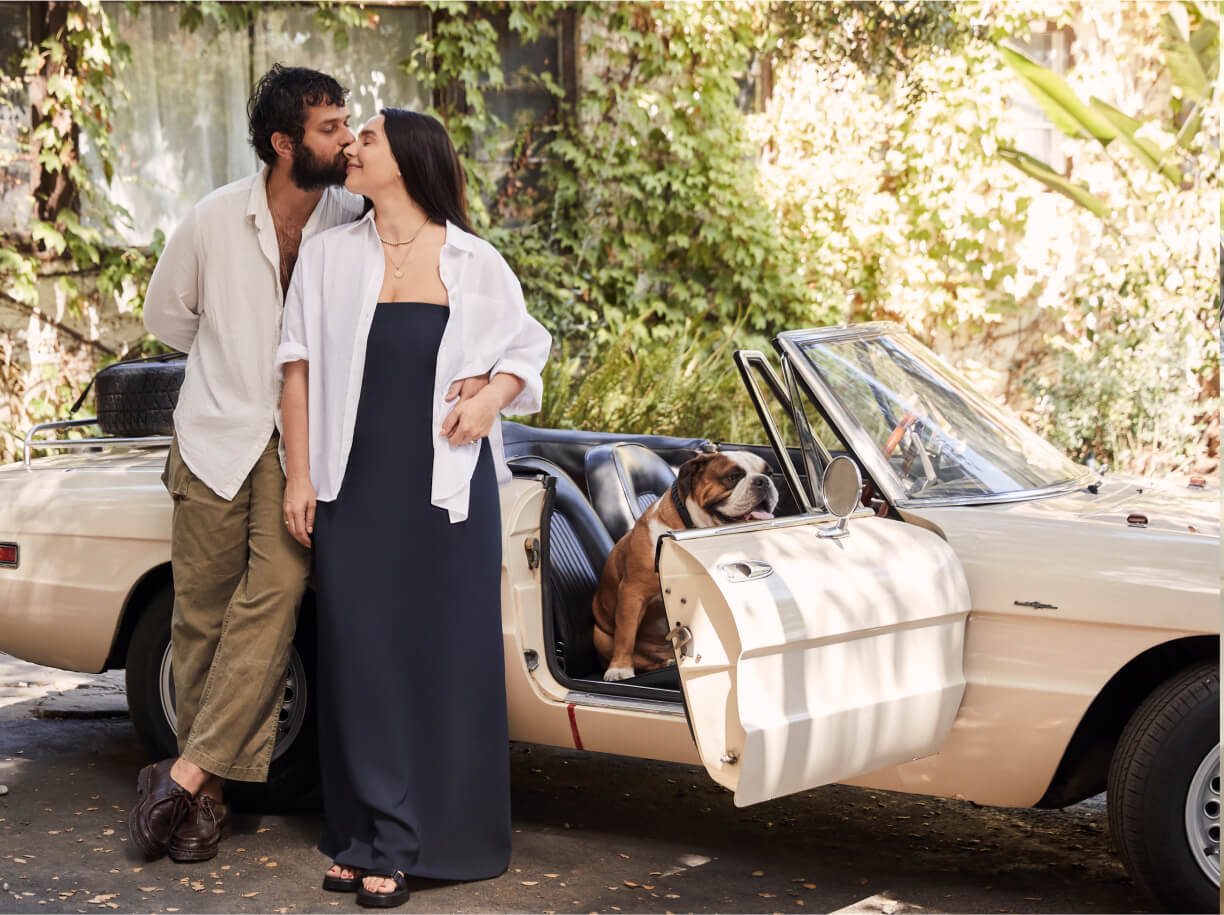 7 P.M.
I grew up with two parents who took pride in cooking. It was such a big part of how I was raised. My husband, Davide, and I approach it the same way: I cook the healthier meals, and if he wants something Italian, he does the cooking. We love doing a big Sunday-night pasta. Usually, we'll throw together whatever we got from the farmers' market that day, like zucchini or shrimp pomodoro with whatever's in season.
WIND DOWN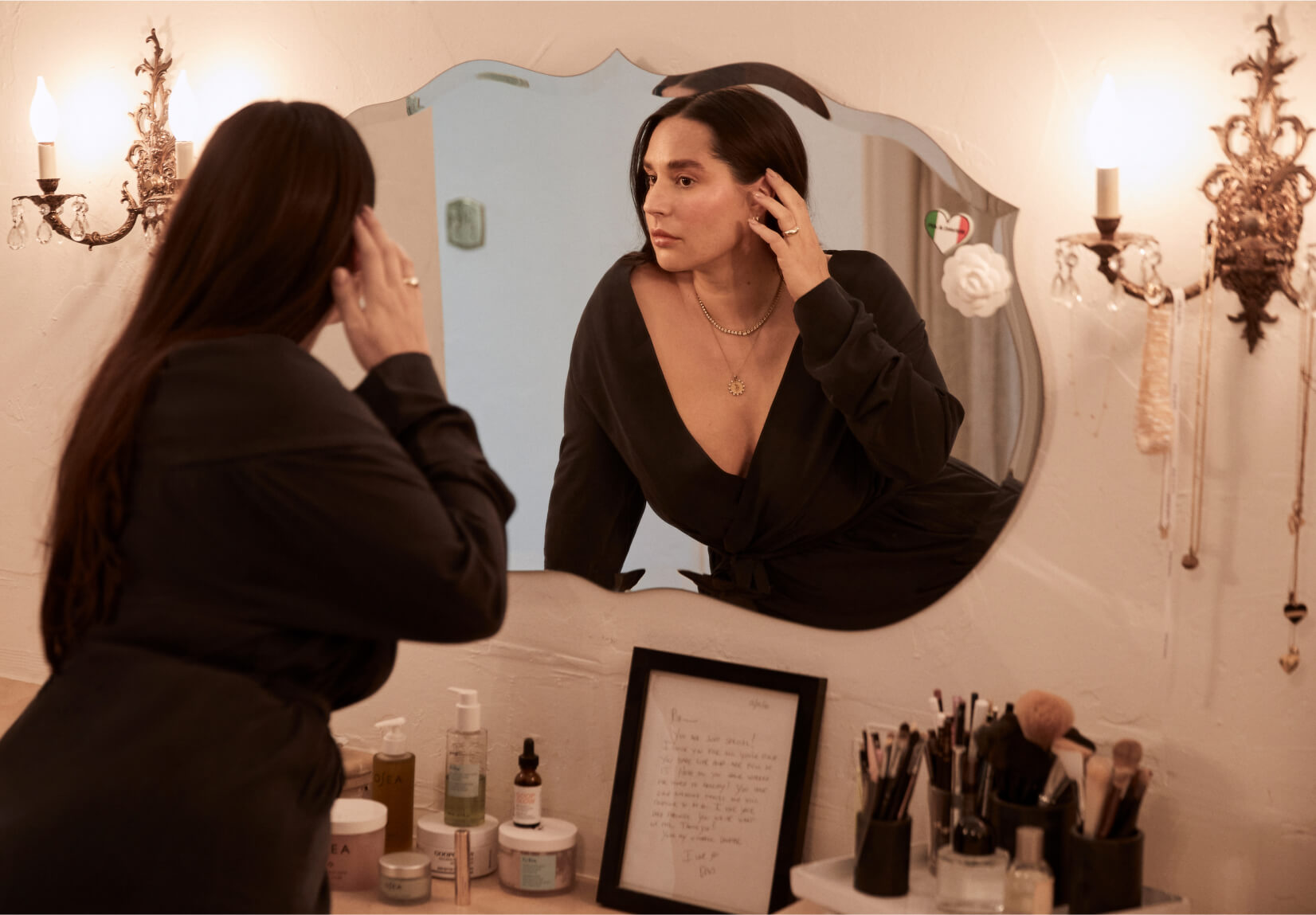 8(ISH) P.M.
Sometimes we'll all take a bath together or just get into bed and talk and hang out. I'm one of those people who keep all their beauty products next to the bed. I'll apply a serum, let it chill, apply another, and then throw on some eye cream. It's my favorite way to end the day.
SHOP THE STORY