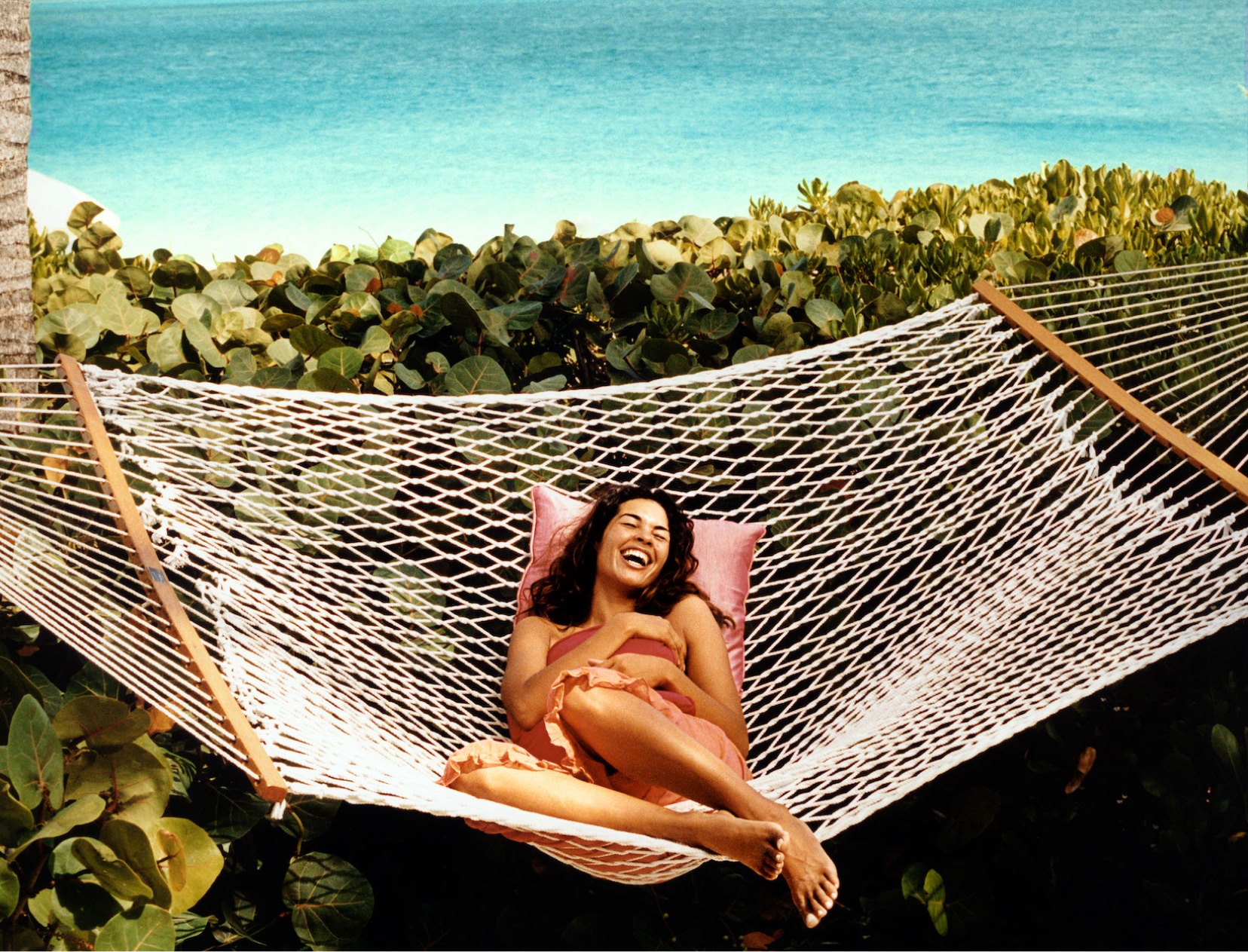 Palm Beach versus Palm Springs:
Where to Stay, What to Do, and
What to Wear
In partnership with our friends at AGL
Maybe the coldest time of year is getting to you. Or it could be that the imminent Hallmark holiday has you itching for a romantic getaway. Whatever your reason for wanting to skip town, these warm-weather destinations—similar in name, but each iconic in its own right—do not disappoint, whether it be for a quick weekend trip or a full-fledged vacation. Below, our packing suggestions for each sun-soaked locale.
Palm Beach

Where to Stay: This oasis is a narrow, eighteen-mile isle of shoreline—so anywhere you stay is likely to have breathtaking views. That said, we suggest The Breakers. With its Italian-villa-esque façade and hundred-and-forty acres of beachfront bliss, you'll never want to leave.
What to Do (and Wear): In the morning, shuffle around with your coffee in slip-on flats and a his-for-her silk set that doubles as a cover-up. Or serve looks in a '70s-inspired tennis dress you can wear straight to lunch. Sant Ambroeus—which we love for its mouth-watering Milanese cuisine and gelato—is only a fifteen-minute walk from the above resort. Take our advice and start with the hamachi crudo marinated in bright citrus and mint. More for the suitcase: A bubble-gum-pink bikini makes a splash in and out of the water while a swingy cerulean minidress is great for swishing down Worth Avenue (Ralph Lauren, Tiffany, plus we can never resist stopping in The RealReal's brick-and-mortar outpost). Later on, a nippy sunset breeze will call for a cozy knit in a pretty pastel hue.
What to Pack

Where to Stay: Come for the sprawling desert landscape; stay for the laid-back ambience and dreamy waterside hangs. We're big fans of the crystal-clear pool at The Colony, along with every other enchanting detail of this Moorish-themed Steve Hermann hotel.
What to Do (and Wear): Bright-blue skies call for a straw bucket hat and plenty of SPF (read up on our favorite clean sunscreens). You'll want to pack a swimsuit, of course, plus a few breathable pieces—breezy satin wide-legs and their sleeveless counterpart, a twirly midi, strappy open-toe sandals—for exploring boutiques (the curation at The Fine Art of Design is, in a word, outstanding) and canyon-side eateries (Melvyn's has top-notch cocktails and a cool Rat Pack–era ambiance—plus, the live music is always great). Speaking of canyons, don't forget to pack a movement-friendly set for hitting the trails.
What to Pack