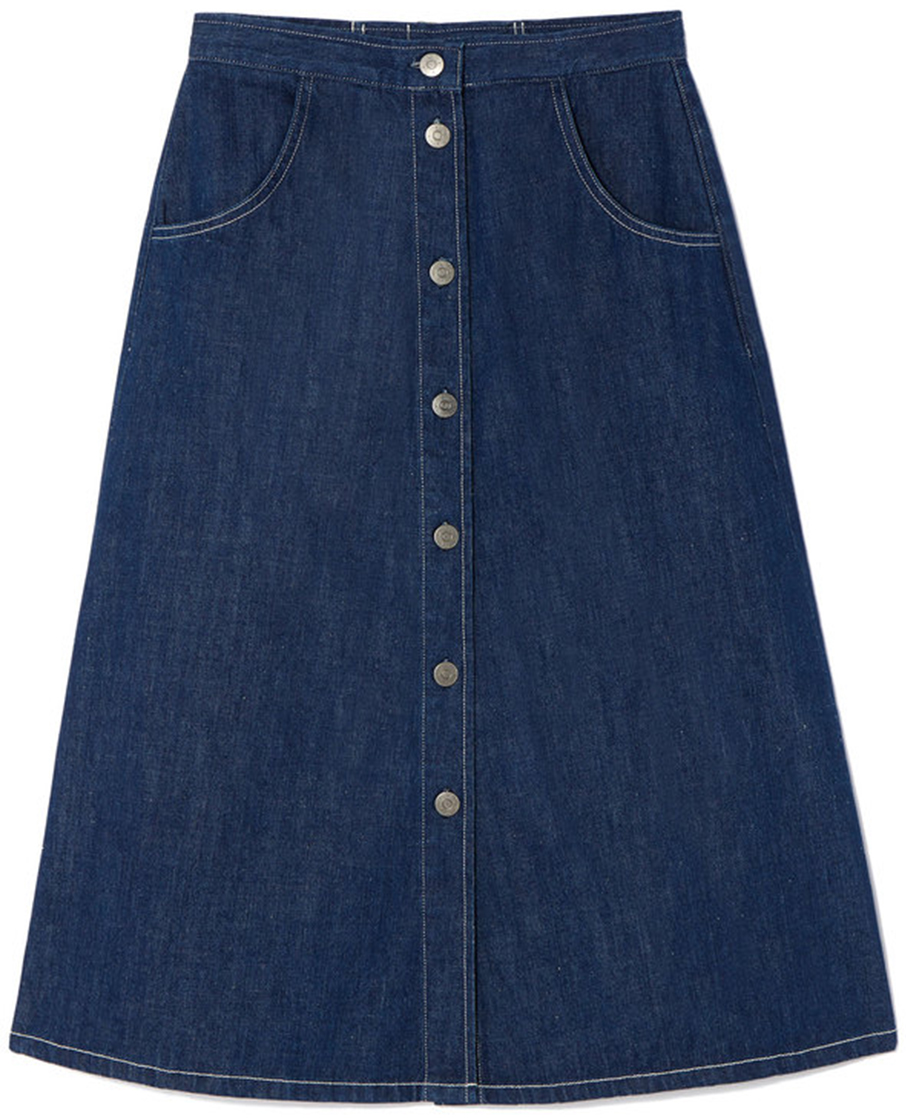 MiH DENIM SKIRT goop, $285
One Piece, Three Ways:
The Swingy Denim Skirt
We don't know who came up with the concept of a denim midi skirt, but we're willing to wager that she a great job, an engaging social life, and an affinity for bouncing between the two with ease. There is no other piece of clothing that is as easy or versatile as this shin-skimming closet chameleon that swings both ways—practical for day and flirty enough to slip into night.
Office Hours
Don't let its causal leanings sway you. This skirt is perfectly office-appropriate when it's paired with a practical button-down and confident Mary Janes. As for the finishing touch: a vintage timepiece.
About Last Night
While a midi can anchor virtually anything up top, it's a slinky slip tank that ups the sexy quotient when you're ready for a night out. Slip on a pair of statement hoops to seal the deal.
Weekend Warrior
On days off, the denim skirt's MO can be summed up as: casual, comfortable, and minimal effort. Team it with a hardworking tee, souped-up sneakers, and…nothing. You're done.