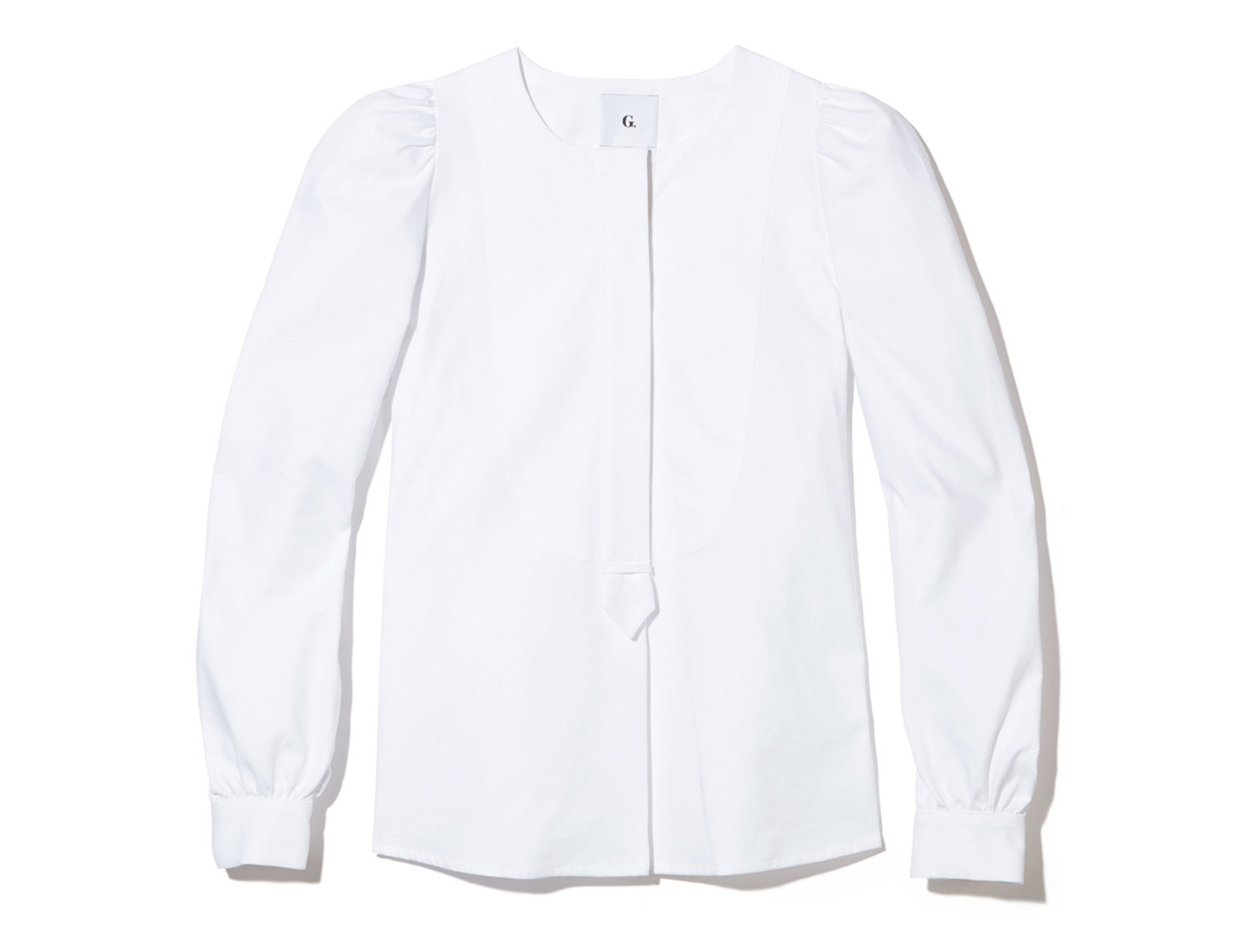 One Piece, Three Ways:
The Summer Blouse
The cotton-pique bib-front blouse from the May edition of goop Label—a beautifully constructed yet seemingly straightforward piece—has a very handy hidden talent: It's a wardrobe chameleon, effortlessly taking on the personality of any given outfit-mate. Here, three of our favorites.
Lives for Summer Fridays
A clean canvas culotte is an undisputed off-duty staple; pairing it with an equally pristine top, floppy hat, and, mochila bag catapults the look to the next level of chill.
Expert Power-Bruncher
The crisp cotton of the shirt and the flowy chambray of the skirt are a match made in weekend-wear heaven. Keep the accessories in neutral territory, save for one statement piece (in this case, a gold star-spangled clutch).
Never Met A Pair Of Short-Shorts She Didn't Love
The summer-friendly way to approximate a suit? Match a tailored blazer and blouse with shorts and borrowed-from-the-boys shoes. The end result is elegant, simple, and never fails to impress.