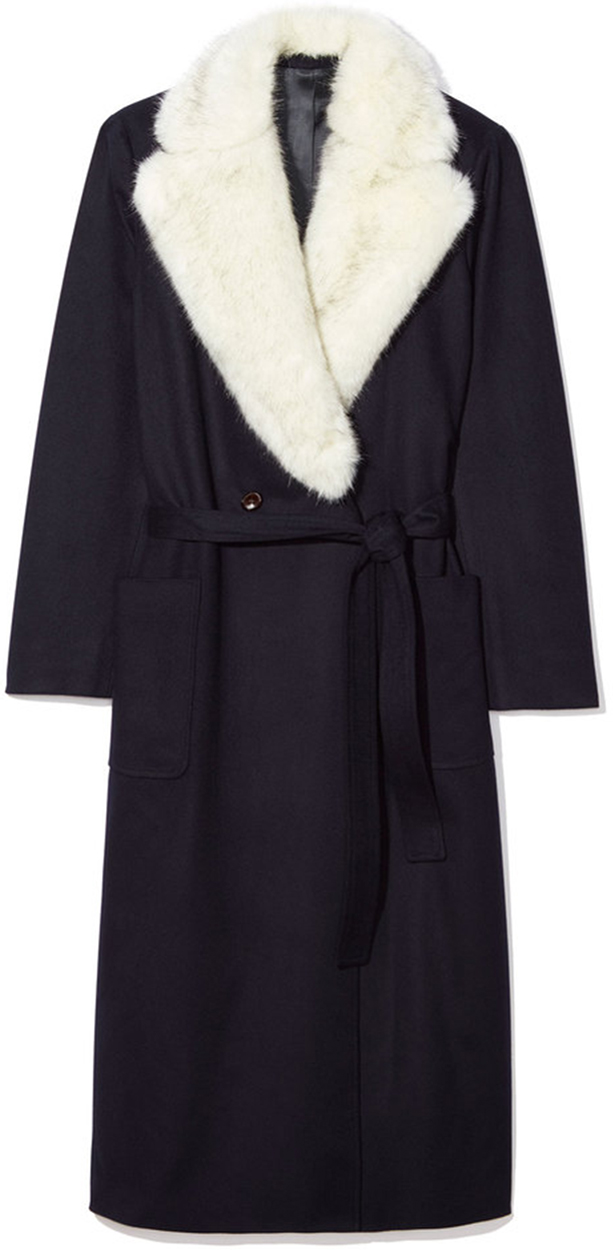 LODENTAL
Faux Fur Robe Coat goop, $1,050
One Piece, Three Ways: The Robe Coat
With a number of practical attributes (lots of room for piling on the layers, a waist-defining belt built right in) to substantiate the unapologetically chic silhouette, a wrap coat is the undefeated fall-to-winter outerwear MVP.
FOR WORK

The cozy—but never sloppy—solution to a frigid commute, the unstructured shape also does the job of an oversized cardigan when the office heat situation isn't cutting it.
FOR PLAY

Boyfriend jeans, a roomy sweatshirt, and Velcro kicks—the ladylike collar adds a significant layer of polish no matter how low-key the rest of your outfit goes.
FOR DATE NIGHT

Pairing the inherently elegant coat with a slinky slip dress and stilettos for a night out is the sartorial equivalent of setting it loose in its natural habitat.