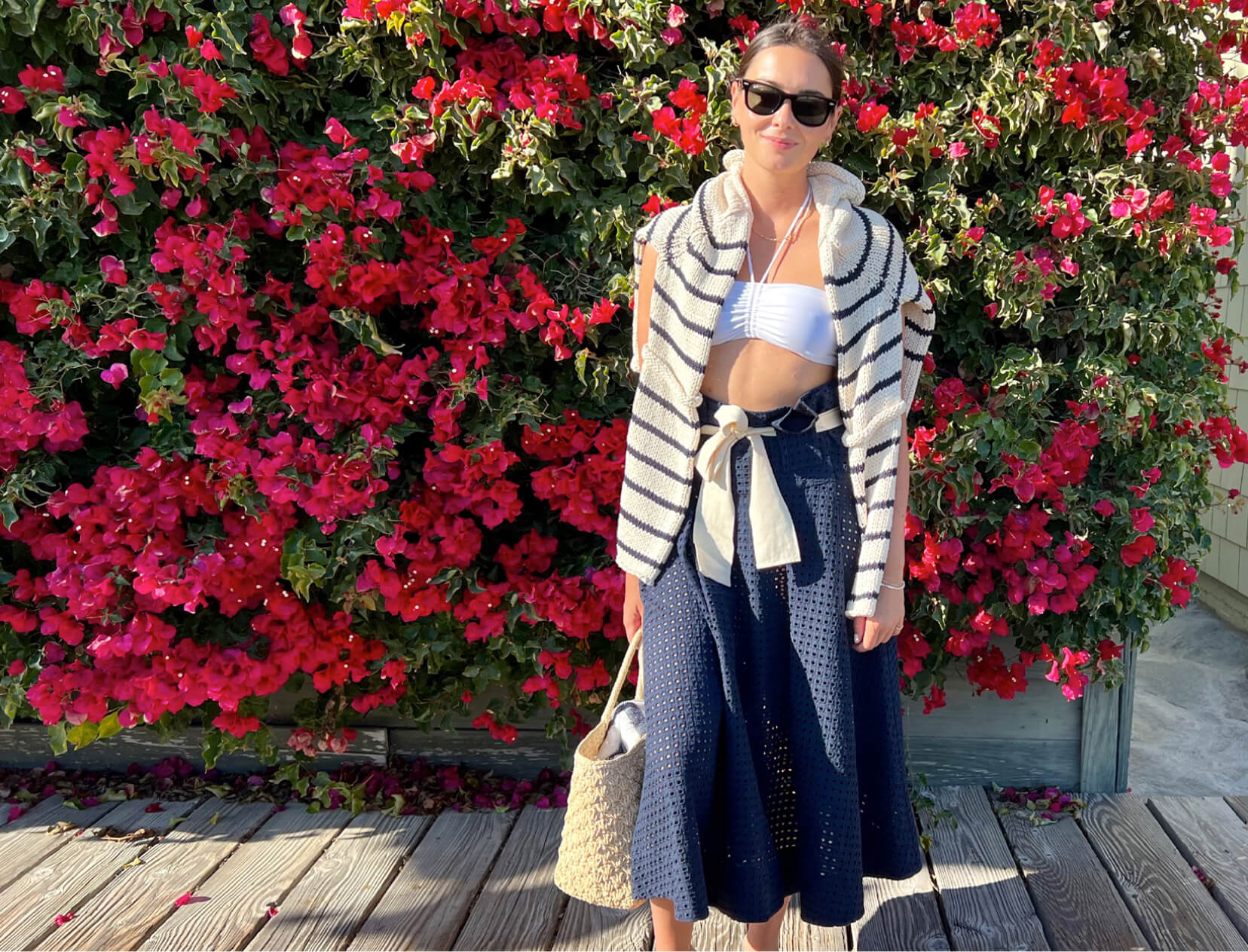 One Piece, Three Ways
The Eyelet Skirt
The swishy eyelet skirt from our June G. Label drop—a stealth-sexy silhouette that Gwyneth fell in love with during fittings—presents a sartorial challenge: It's unlined, meaning unless you're wearing it as a cover-up, creative styling is key. Here, our (extremely photogenic) associate fashion editor, Sandra Slusarczyk, shows us three ways to wear it out in the world.
1
AT GOOP HQ
"The skirt is a little see-through, so my first thought was to layer it over bike shorts (the same ones I lived in last summer). For a monochrome moment, I added a navy top and my go-to accessories: simple gold jewelry and my Emme Parsons sandals."
2
TO THE FARMERS' MARKET
"For a different kind of coverage, I tucked in an extra-long button-up that falls to about midthigh. I still wore briefs underneath—not that you could see them—but it totally worked. A woven basket to bring home summer produce is a must."
Our favorite stands at the Santa Monica Farmers' Market (find it downtown on Wednesdays and Saturdays): JJ's Lone Daughter Ranch for the best citrus and avocados ever. Schaner Farms for the prettiest eggs (and you have to snag a lavender lemonade if they have it). And The Garden Of wins all the points for having the most meticulous table with perfect rows of butter lettuce.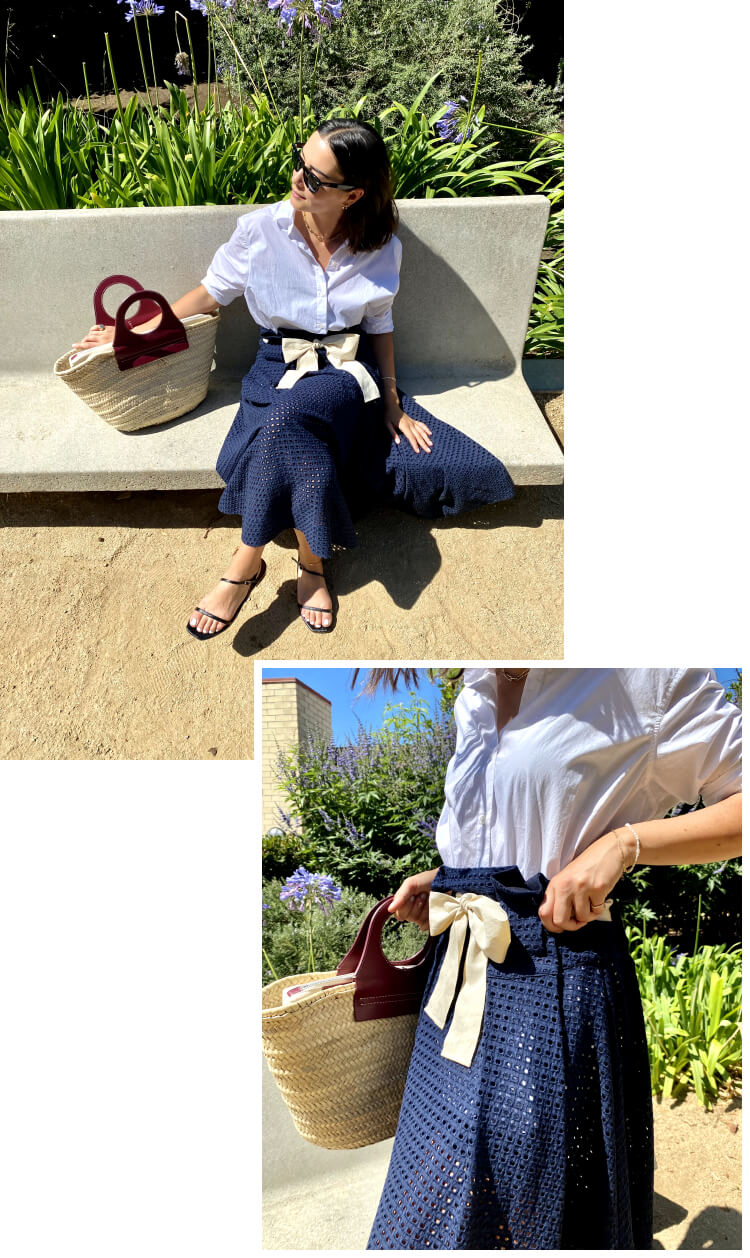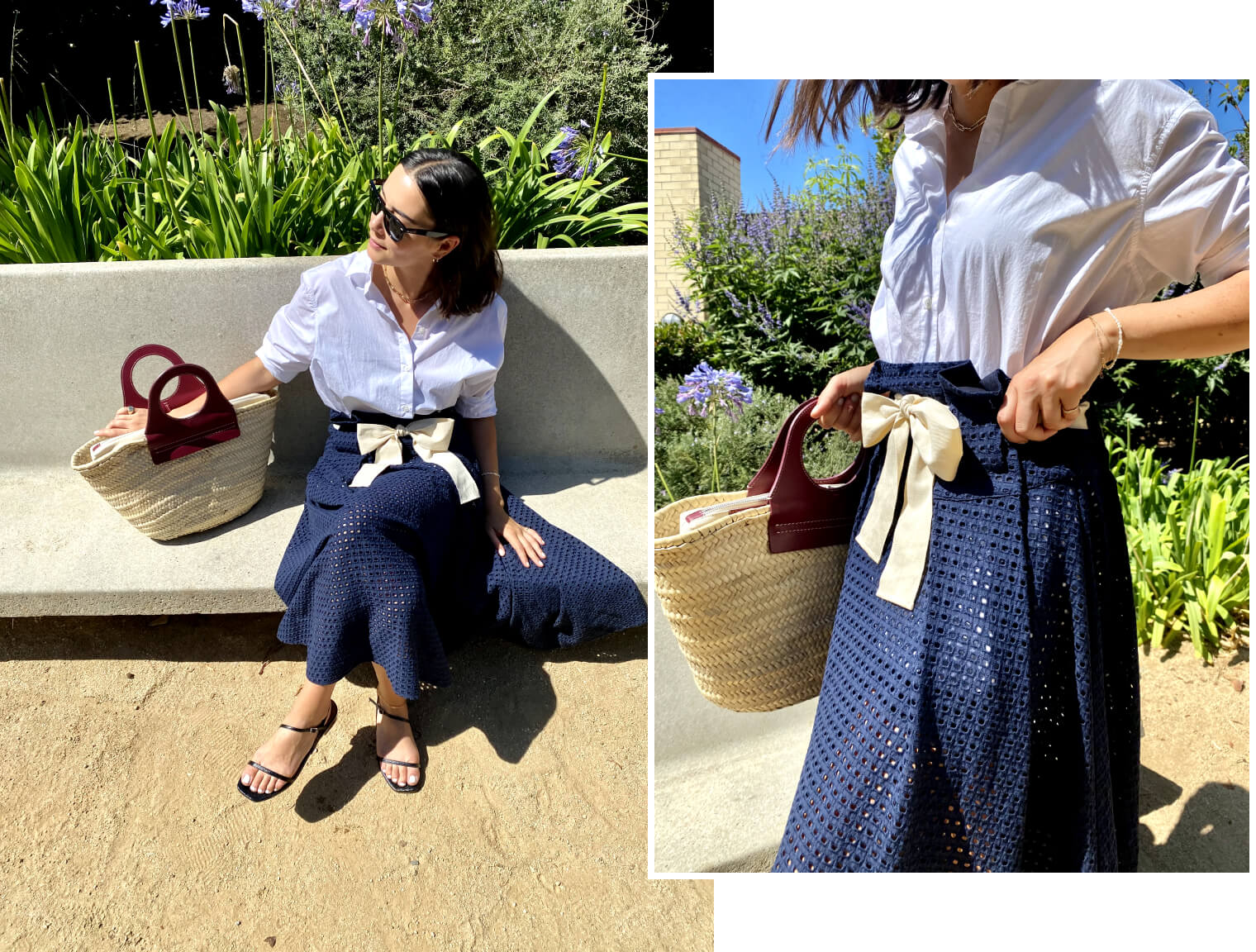 3
ON MY DAY OFF
"This skirt was made for the beach—I'm always at Rosie's, which, fun fact, is the only dog beach in LA County—where the cutouts work in your favor. My advice: Slip it on over a bikini, drape a sweater around your shoulders, and grab whatever you need (sunscreen, dog treats, a big-enough-for-two beach blanket) to spend the afternoon seaside."