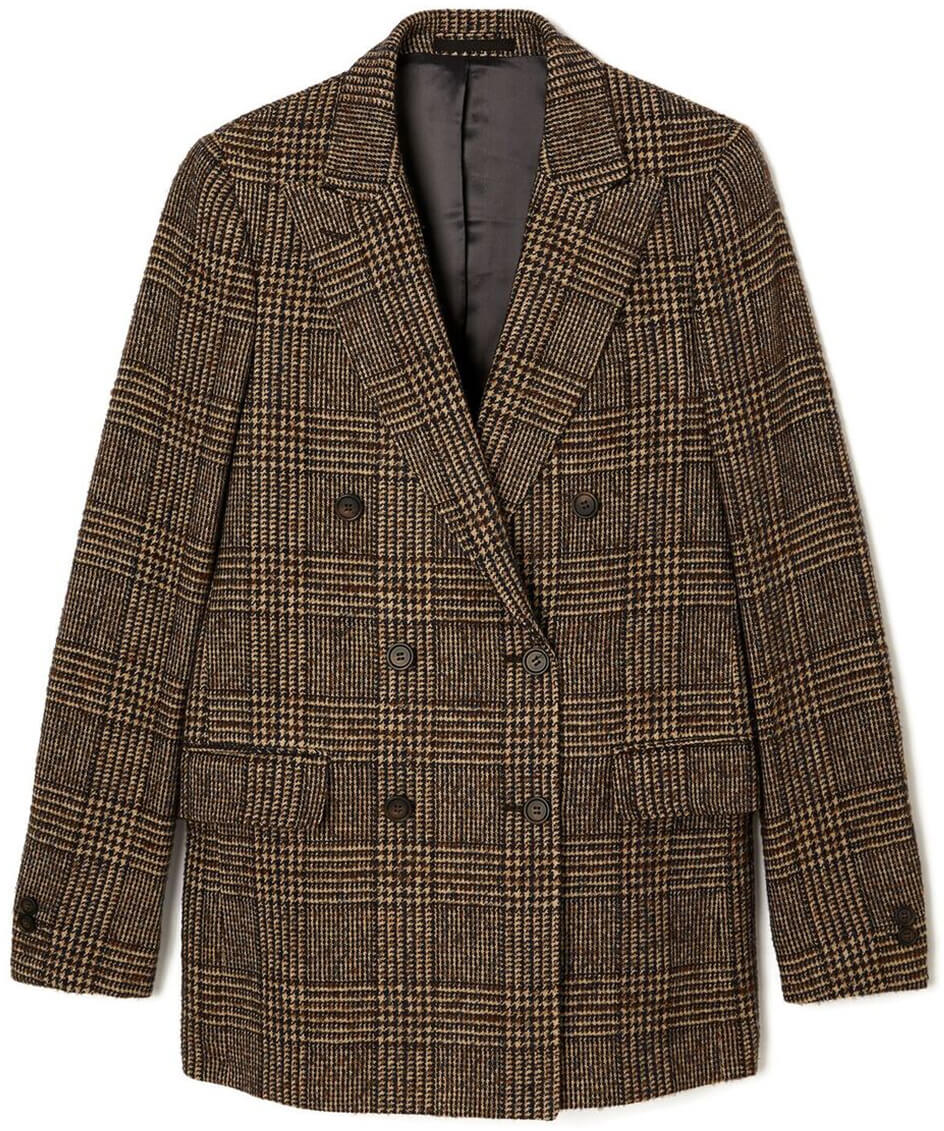 OFFICINE GENERALE Blazer goop, $825
One Piece, Three Ways:
The Double-Breasted Blazer
It's the closest thing to a uniform for people who don't like uniforms: an impeccably cut all-purpose blazer. Factor in razor-sharp lapels, a houndstooth so dapper it was named after a Prince of Wales, and a Bond-like ability to segue between business and black tie—and suiting up for fall just made it a lot easier to say goodbye to summer.
Neutral Territory
When keeping things in the muted color family, a subdued, tucked-in tank and olive bottoms set the tone. Monochrome mules—statement-making but not loud—keep all the elements down-to-earth.
Fringe Benefits
Inject an air of femininity into the traditional menswear staple with elegant, Victorian-style cuffs and a graceful, bouncy hemline. A crossbody and tonal knee-highs tie back to the tawny blazer.
Black-Tie Cameo
A curve-skimming slip dress—plus embellished slides and a fiery lip—is a coquettish way to play with dimension.