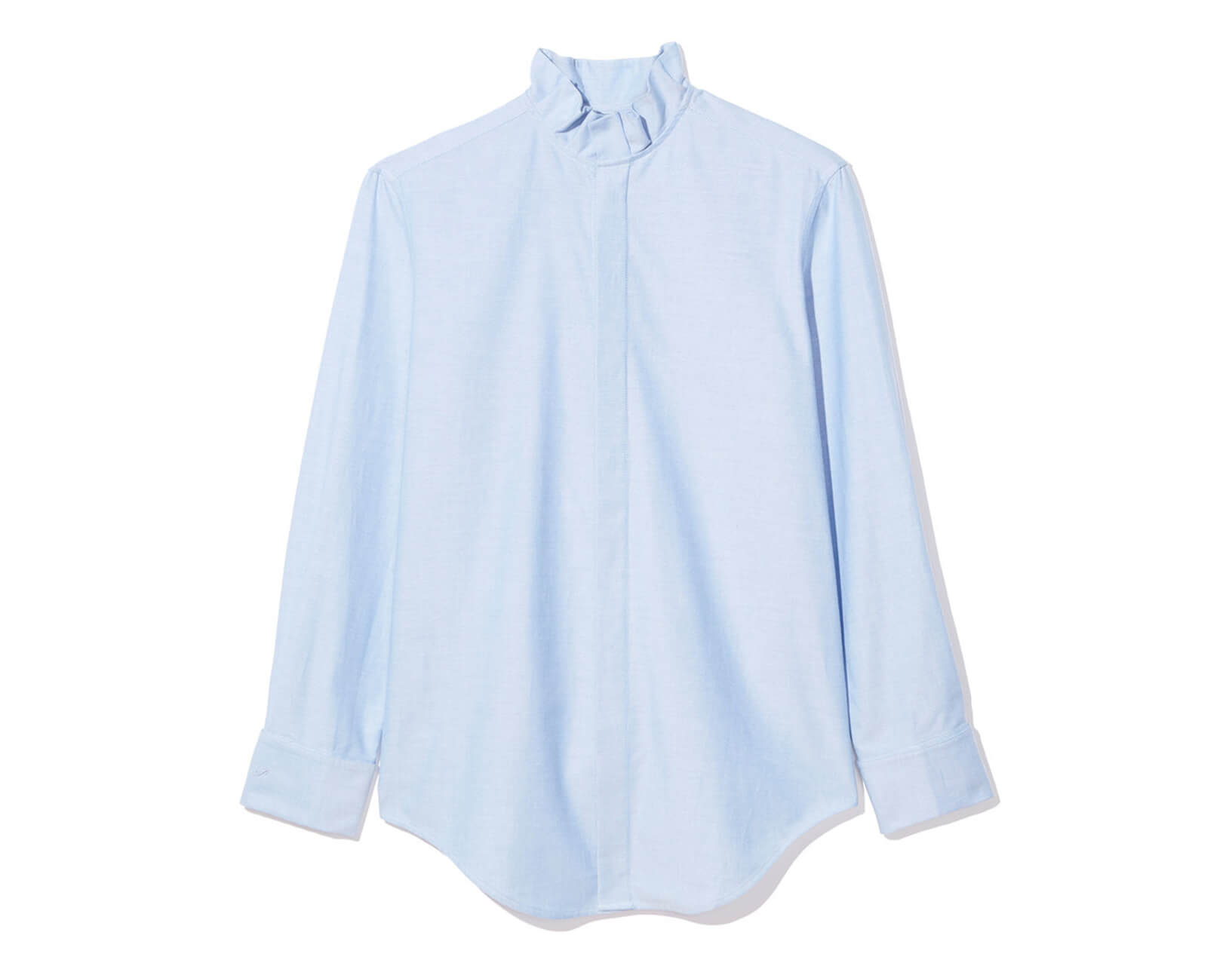 PROTAGONIST
Shirt 61 Pleated Collar Shirt goop, $475
One Piece, Three Ways:
Polished Chambray
The blank canvas of a no-frills (save for the gently ruffled collar, in this case) light-blue button-down provides limitless wardrobe versatility: Subtle enough to take a back seat to statement pieces, yet capable of bringing a touch of color when needed, the shirt's chameleon properties are its greatest assets. Here, three styling strategies to get you started.
Put In the Work
During the daylight-starved days of winter, separates in shades of blue, punctuated by camel and cream, are downright refreshing compared to basic black. For an extra splash of warmth, a classic Cartier watch gets the job done.
Winter Blues
Teamed with a pair of gently tailored dark-wash jeans and a heavy-duty shearling, the chambray shirt makes for an easy winter weekend uniform; a pair of tasseled loafers adds an air of intent to a lazy day.
Island Breeze
When you're ready to loosen your collar, a chambray shirt really holds up: Dress it down with a pair of striped shorts, lace-up espadrilles, and the requisite straw tote.