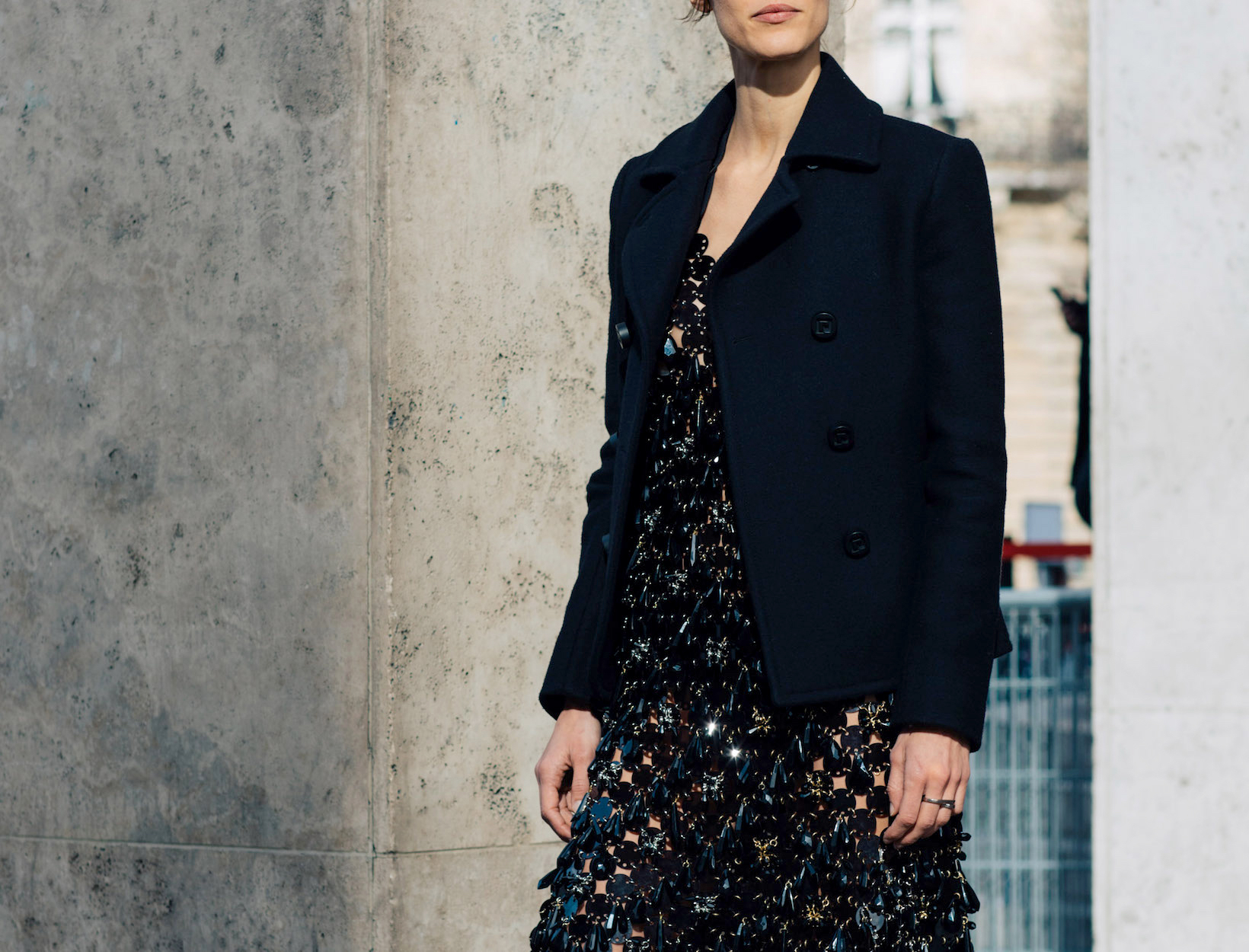 Oh What Fun:
Festive Fashion for Every Holiday Outing
In partnership with our friends at

Parties bogart the spotlight this time of year. But what about all the other once-a-year happenings you've waited eleven long months for? There's a certain Clark Griswold–approved tree at Rockefeller Plaza to be gazed at. And blocks—no, entire avenues—of garland-adorned markets and over-the-top window displays to be ogled. It's magical, dammit. It's also when all the festive pieces in your closet—sequins, sumptuous fabrics, come one, come all—get to claim the spotlight. You'll look forward to wearing these three outfits (almost) as much as the occasion itself.
SEATS AT THE SYMPHONY

Are the holidays even the holidays if you haven't swished through an evening in something sequined? Play up the vibe with a few stealth statement-makers in the same silvery monochrome palette—strappy heels, metallic clutch, you get the picture…
PROSECCO AT THE PLAZA

Tailored trousers are always chic. But factor in the vintage print, a toasty cable-knit sweater, and patent leather brogues, and boom: It's a look that works just as well for afternoon tea as it does for late-night champagne.
WINDOW-SHOPPING AT
BERGDORF GOODMAN

The daytime counterpart to your red party dress, these ribbon-red trousers matched up with an equally elegant coat in the same color family are game for whatever you throw their way. Break them up with a snow-white silk blouse and keep the rest simple.