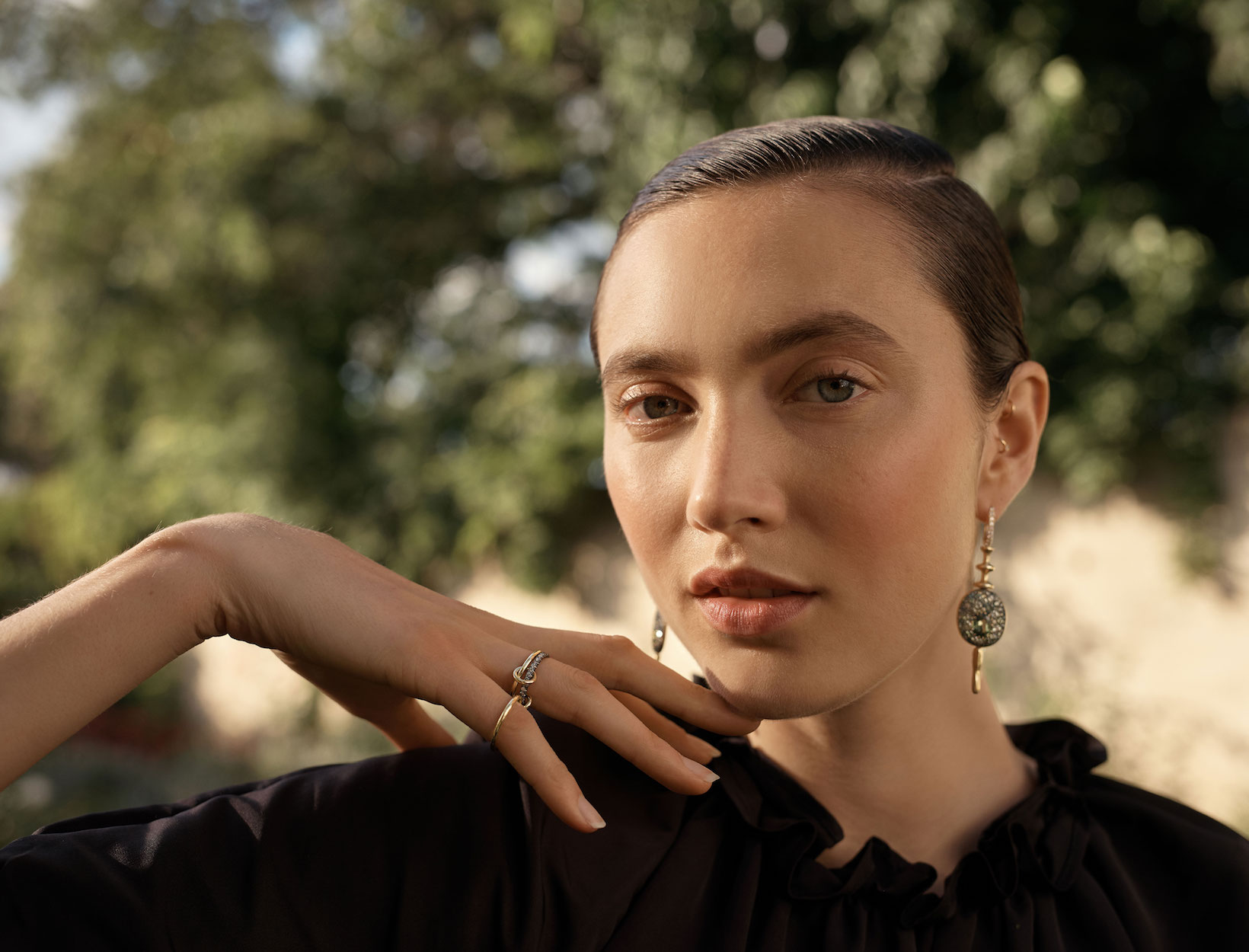 Next-Level Jewelry Lines
to Keep on Your Radar
Light-catching cosmic creations. Symbolic talismans. Modern marvels fit for MoMA. Making meaningful pieces that hit the sweet spot between everyday-wearable and special-occasion-worthy is an art form in and of itself. These goop shop newcomers not only nail the balance; they do so brilliantly.
vram

The chunky golds are loud, yes, but that doesn't mean the stunning sculptural pieces lack approachability.
VENYX

From opal-inlaid earrings to diamond-encrusted reptilian rings, these otherworldly gems are nothing short of mesmerizing.
Bondeye Jewelry

Organic in form and occasion-spanning in function, these ethereal pieces bring a celestial elegance to whatever you pair them with.
Nak Armstrong

Art Deco–style gemstones may be his calling card, but it's the miraculously lightweight, geometric composition that sets these exquisite pieces apart.
Fernando Jorge

The Brazilian-born designer uses locally sourced gemstones to bring his meticulous designs to life.
colette

Colette's lifted-from-nature shapes are inherently striking—whether worn on their own or in multiples.
Foundrae

The shield-like pendants offer protection, the karma coins signify luck, and the astrological bands bring guidance.
Hirotaka

Tokyo-based Hirotaka's offbeat ear cuffs and open-faced rings are equal parts elegant and minimal—and a little punk rock.
Sara Weinstock

Minimal but mighty, LA-based Sara Weinstock's clean, contemporary takes on the classics are the kind you never take take off.