New Ways to Style Your Knitwear
We cover things we're into and think you might be, too. If you purchase through an external link here, goop may earn a commission.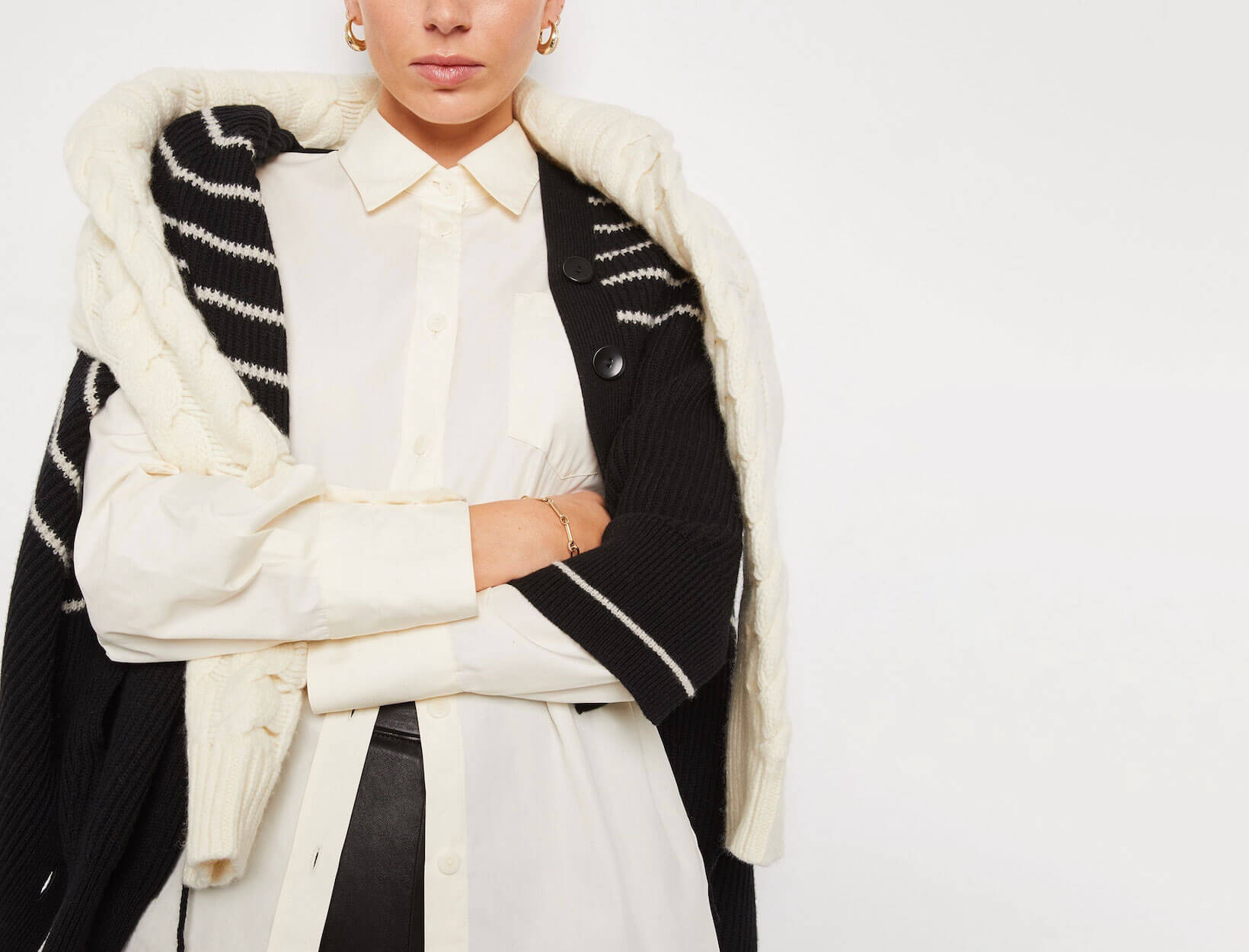 While no one has ever looked bad in a sweater and jeans, there are other ways to style your knitwear this season. Some are familiar (winterizing a favorite dress with a turtleneck), while others are fresh (pairing two collared pieces together). What they share is this: the ability to help you tap into the full potential of your sweater stack.
STRETCH YOUR SUMMER FAVORITES
Layer a slim black turtleneck under the shift dress you lived in all summer, add tights, and boom: You just bought yourself six more weeks of wear (at least). Complete the look with tonal accessories and some light-catching links.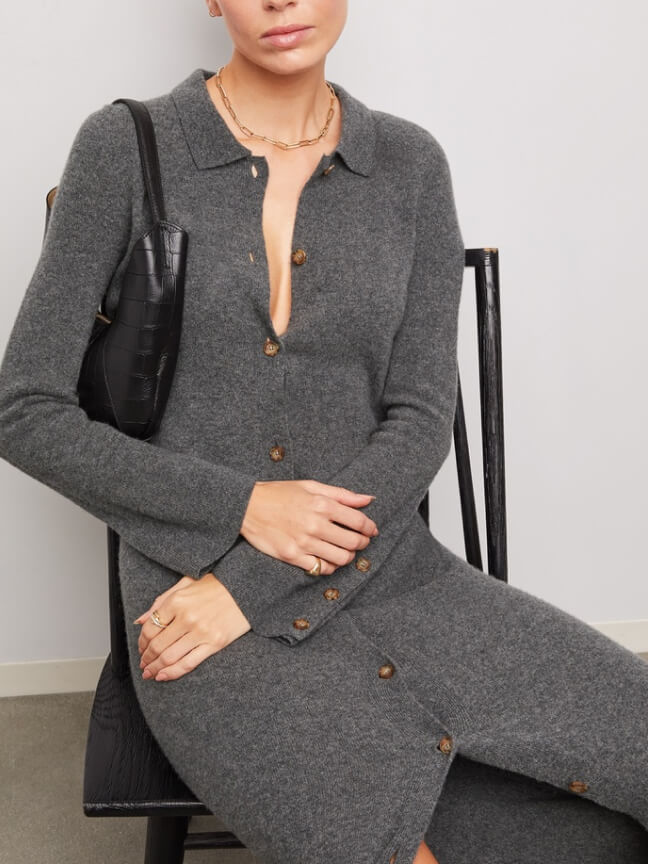 THE TWO-COLLAR TRICK
Start with a sweaterdress (it's a cold-weather staple with tons of styling potential) and add a chunky pullover, pulling out the inside collar so that it lays on top of the outer one. The result is less early aughts, more effortlessly elegant.
Maria Mcmanus

Sweater

goop, $1,490SHOP NOW
---
THE KNIT YOU DIDN'T KNOW YOU NEEDED
No longer just for the Pilates studio, leggings—the thick, sculpting, stretch-knit kind with split hems—are now perfectly acceptable almost everywhere else. Especially when paired with polished extras, like a crisp button-up, loafers, and something shiny on your finger.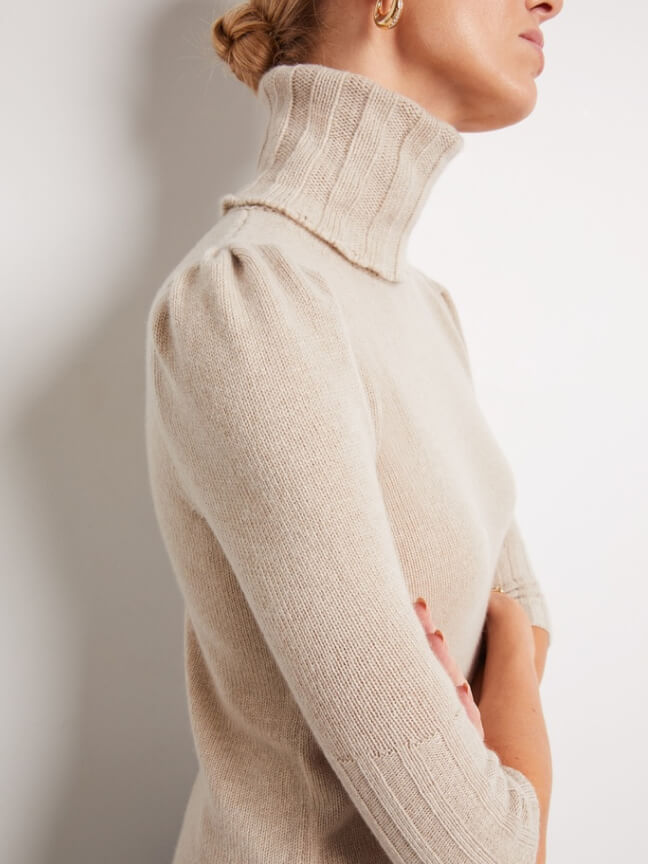 INVEST WISELY
Finding the perfect sweater can be tricky. Too thick and it won't fit under jackets and coats; too thin and it loses the cozy factor. Enter Cosmo: Designed with a slim body and a cushy fold-over collar, it's has the look of a chunky sweater and the layerability of a long-sleeve tee.
G. LABEL BY GOOP COSMO SHORT PUFF-SLEEVE SWEATER, goop, $595

---
THINK OUTSIDE THE BOX
How does one style a special-occasion dress for everyday wear? Don't be too precious with it. See how a boyish navy knit brings this lacy long-sleeve number back down to earth?