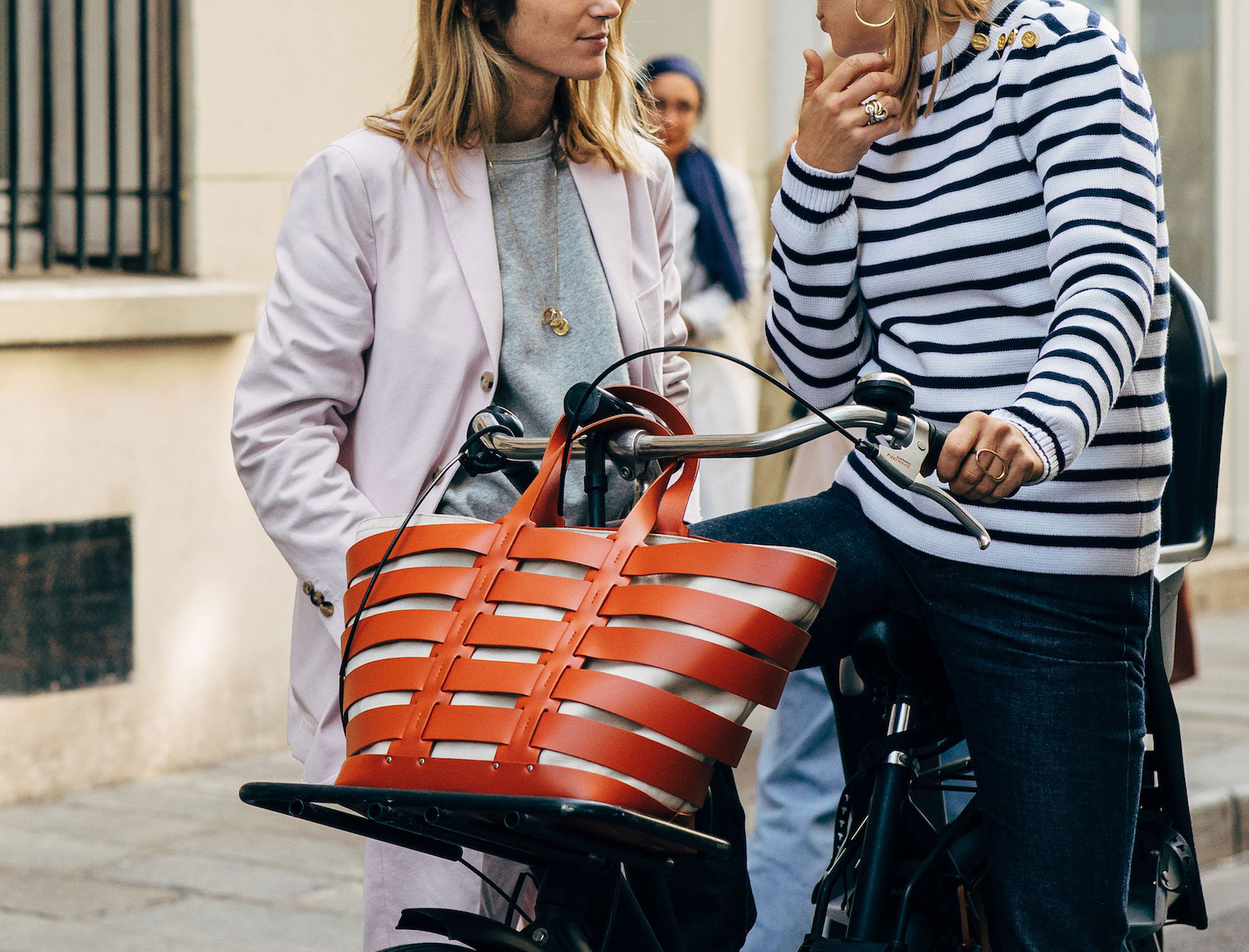 Photo courtesy of Acielle/Styledumonde.com
New-School Prep—and How to Pull It Off
In partnership with our friends at Sperry
Popped collars, seersucker, and salmon-pink pants may have gone the way of the Walkman, but oxford shirting, clean tailoring, and anything striped will remain forever relevant. And frankly, as the fashion world loosens its collar in favor of cool, street-smart spins on traditionally buttoned-up staples, today's prep wouldn't even hang with yesterday's prep. These new-school riffs put old-school smugness in check—striking the perfect balance between playful and put-together.
STROLLING SAG HARBOR
STROLLING SAG HARBOR
A pretty, pleated skirt ensures this borrowed-from-your-dad shirt-and-sweatshirt combination doesn't take itself too seriously. But really it's those whimsical details—a splash of emerald and a stroke of stripes—that make it all feel so much more fun.
AFTERNOON IN ACK
Wide-leg khakis plus a hit of poplin up top may not feel like anything new. But work in a collegiate cardigan and some forever-classic sneakers and this throwback look becomes something else entirely.
WEEKEND AT GURNEY'S
An unfussy shirtdress is game for whatever the day brings. Meanwhile, the varsity letterman jacket and sporty boat shoes play down its prim leanings. Grab your rugby-striped duffle and get out of town.