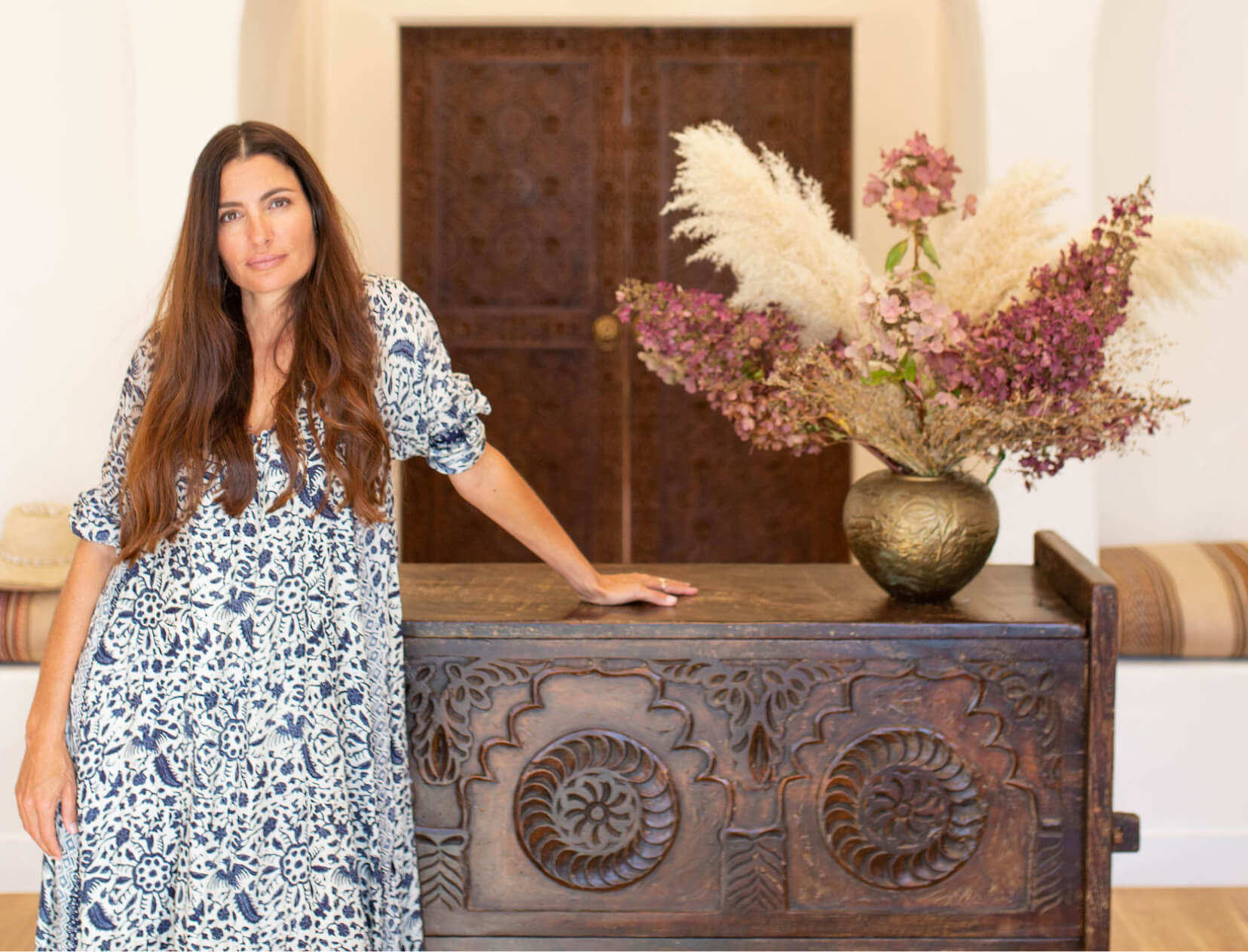 Why We All Want to Be
(and Dress) Like Natalie Martin
Natalie Martin has had the travel itch since as far back as she can remember. Growing up in the small beach town of Noosa, Australia—where she likens the fashion pool to more of a tiny pond—the designer always felt like she was worlds away from the action.
"The minute I finished university, I was like, Okay, I'm getting on a plane," says Martin. "My mom bought me this round-the-world ticket that I could fly anywhere on."
Her great escape reads a lot like a plot of an onscreen love story: Aussie girl meets American boy. Boy and girl travel to Paris. Boy asks girl to move to California with him, and the rest, as they say, is history. "You can't plan these things, even at twenty-one!" laughs Martin, who has since planted her roots in LA with her now husband, Kevin Martin, and son, Jasper.
After years of grinding it out at the Italian brands Tod's and Hogan, Martin saw a white space in the market for easy-to-wear dresses. "I grew up going to Bali," she explains. "I always loved the batik prints, the silks, the embroidery—that's really where the idea was born."
Launching a namesake label wasn't supposed to be an overnight success story. For Martin, it was about playing the long game. "I never wanted to be number one," she insists. "I felt like if I didn't think of it as this large-scale operation, it became more achievable." As for those billowing fabrics and mesmerizing prints? They've become modern-day regalia for the laid-back, la vie Bohème lifestyle Martin herself represents—a lifestyle that legions of women around the globe seek to emulate.
"I like seeing what resonates with people," she says. "I love designing a print and seeing it go from the beginning stages of testing colors to final dress form. And at the end of the day, I really love that I get to make women feel feminine, comfortable, and pretty."
We chatted with Martin about the rat race of fashion, why good friends and great tequila are her ultimate definition of self-care, and—with Bali out of the picture (for now)—what's keeping her creative juices flowing.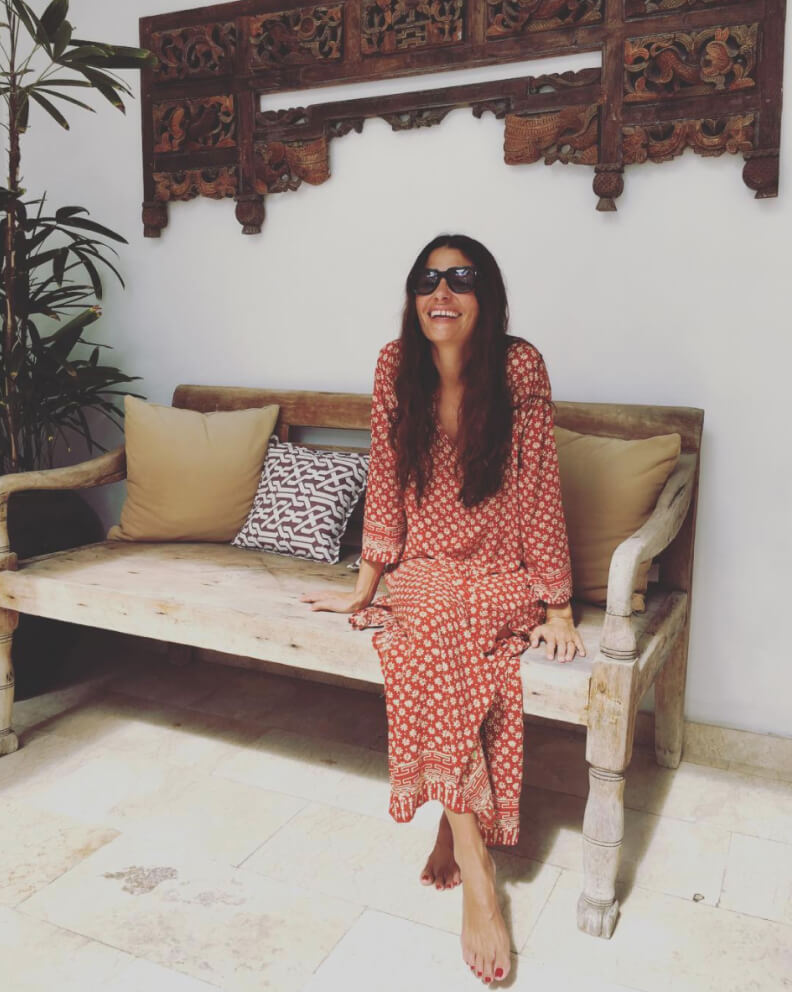 "Prior to the pandemic, I was going to Bali about three times a year. And honestly, I was quite burned out," says Martin. "Just when you finish selling one collection, it's: 'Okay, what are we doing next?' But now, I feel like I'm ready to get back because it's such a huge source of inspiration for me."
"In the beginning, all of our prints were done with a batik wax method, where you stamp the cloth with a wax stamp, dye it, stamp it again, and dry it outside—a truly laborious process that was also weather-dependent," she explains. "But the bigger we grew, the trickier it became. Now we do a hand-screened process that's not as painstakingly long as the batik, but there are still some of those unique irregularities that come through, which I find to be one of the cooler parts of the line. There are so many hands touching these pieces from beginning to end, and that's what makes them so special."
"Fall is all about layering. I usually wear my longer dresses with a really chunky knit over the top and a pair of boots," says Martin. "The prints are especially nice this time of year—you can wear them to a small Thanksgiving gathering, then throw on a jacket and still be comfortable and warm."

Clergerie
SANDALS
goop, $545
SHOP NOW
"I'm more of a natural girl—I don't love dressing up, and I don't wear a lot of makeup, but I do love a nice pair of sandals with a dress, or heels occasionally to go somewhere. Just to be able to go somewhere again would be nice," laughs Martin.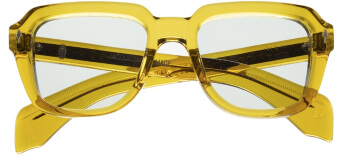 Hopper Goods
SUNGLASSES
Hopper, $575
SHOP NOW
"When I first came here, I was working under this woman, Marin Hopper—she now has a cool line called Hopper," says Martin. "She had a wealth of knowledge about the art world and had such a great eye for luxury goods. I really learned a lot from her."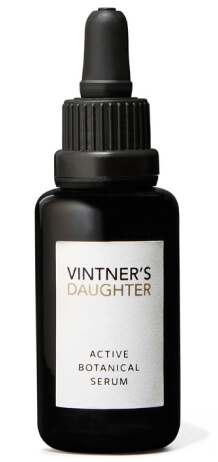 Vintner's Daughter
SERUM
goop, $185
SHOP NOW
"I don't have much of a beauty routine: The only thing I put on my face these days is Vintner's Daughter—the scent is incredible."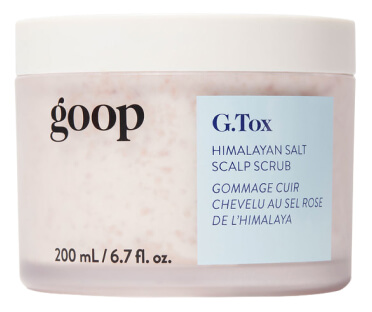 goop Beauty
G.TOX SCALP SCRUB SHAMPOO
goop, $42
SHOP NOW
"My hair is quite oily, and the Himalayan salt scrub really extends the days between washes. It also happens to feel great when you're scrubbing your scalp."

Fortaleza Tequila
TEQUILA
Fortaleza
SHOP NOW
"Connecting with my friends is my idea of self-care—whether it's long catch-up calls with my girlfriends in Australia or having a small group of girls over to my house for dinner and tequila. I love cooking for my friends. That girl time can be really healing; it fills you up in ways you didn't know you needed."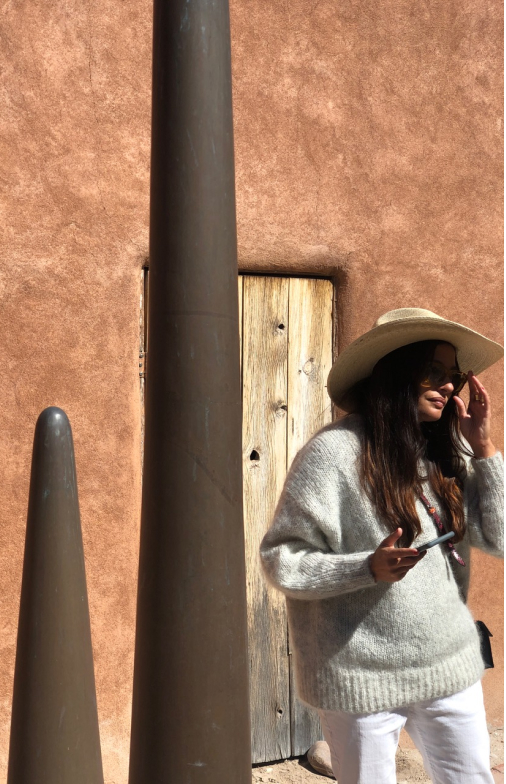 "Right before quarantine, my girlfriends surprised me with a Santa Fe getaway for my birthday in March, and I'm so glad I got to squeeze that in before the whole world shut down," she says. "It was incredible; it gave me so much inspiration palette-wise, especially as I work on our fall 2021 collection. We stayed at the El Rey Court and went to the Georgia O'Keeffe museum and saw her house and her studio—it was amazing."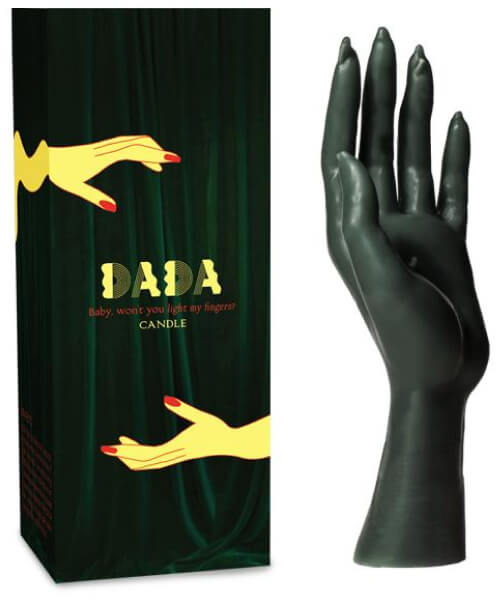 Dada Daily
CANDLE
Dada Daily, $65
SHOP NOW
"I will be giving this candle as a hostess gift over the holidays," she says. "It's a little cheeky—the middle finger has no wick. I'll be lighting it to give 2020 a proper sendoff!"
Dada Daily
CANDLE
Dada Daily, $65
SHOP NOW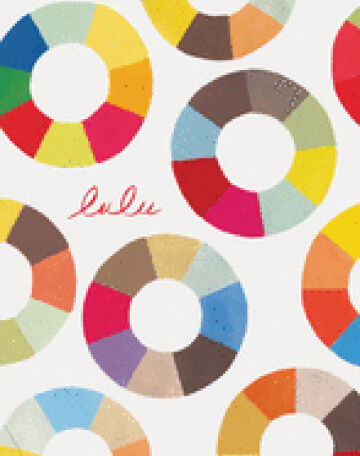 Lulu de Kwiatkowski
LULU
Bookshop, $28
SHOP NOW
"Since I won't be able to get back to Bali until 2021, I've been buying a lot of books on textiles lately and also looking through our archives," she says. "We've been around for almost ten years now, so I've been figuring out what styles and prints to bring back and rejuvenating them with fresh colors."
Lulu de Kwiatkowski
LULU
Bookshop, $28
SHOP NOW
---
We hope you enjoy the products recommended here. Our goal is to suggest only things we love and think you might, as well. We also like transparency, so, full disclosure: We may collect a share of sales or other compensation if you purchase through the external links on this page.