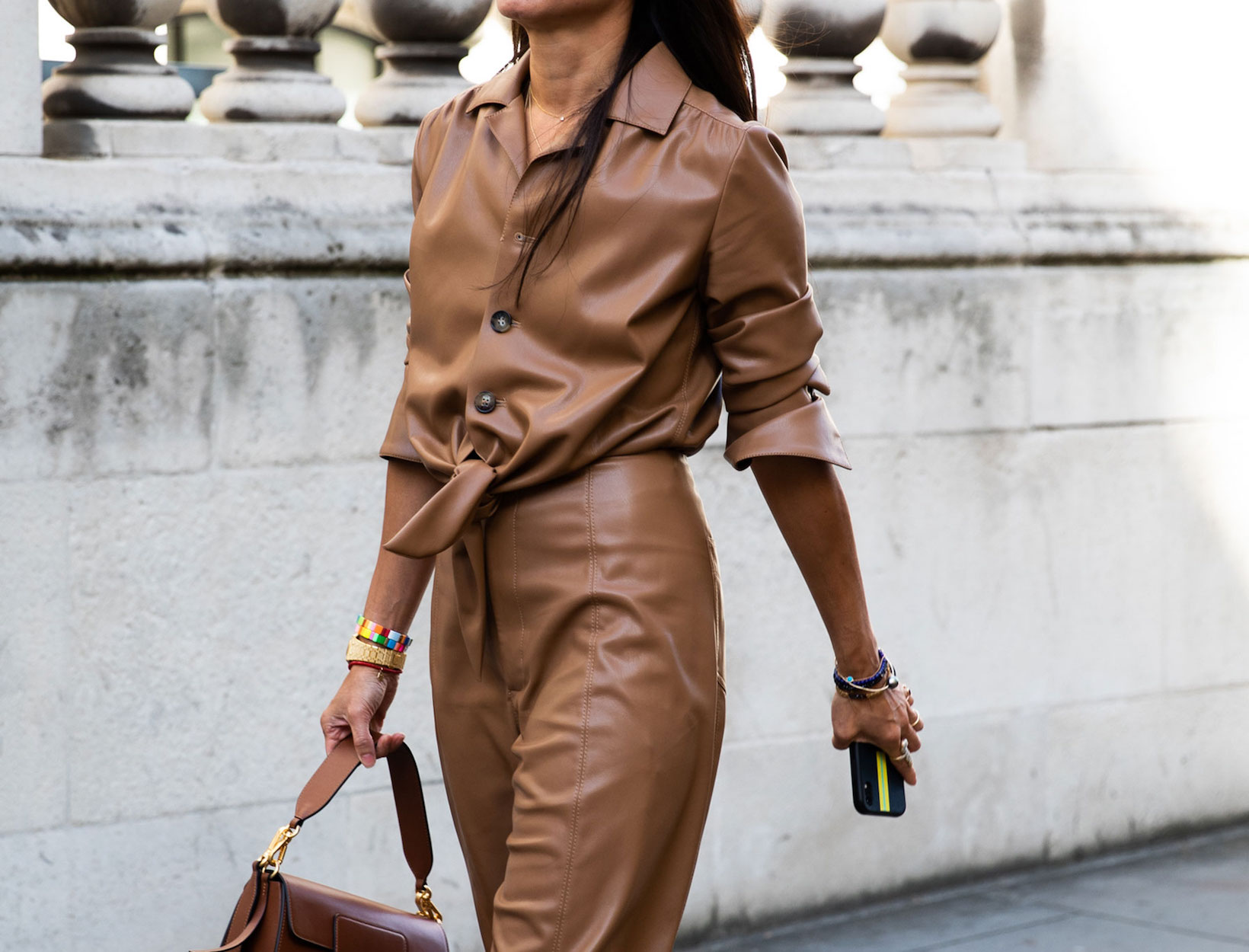 50 (Okay, 3) Shades of Monochrome
In partnership with our friends at Giorgio Armani
The idea that monochromatic dressing can expand your options may seem counterintuitive, but start unpacking any color family and you'll find a whole spectrum of creative options. And when camel mellows to cream, deepens to umber, dials up to saffron, then swings to gold—all in one outfit—the result is certifiably chic.
Work
Black, white, and grey work the monochrome scene together, and they do it well. Make a fitted trench the star piece, and pair a delicate white blouse and slim silk pants to balance the substantial coat.
Play
You have one Saturday a week, and it calls for a chameleon outfit that works as hard for a coffee date as it does for an afternoon gathering on the other side of town. Start with signature fall pieces—a luxe crossbody bag in cocoa leather, a pair of buttery camel boots—and pull in layers in cream, flax, and heather brown.
Love
Whether you're in love, celebrating love, or just loving life, deep-blush silk on rouge satin is the subtle approach to looking like an absolute smokeshow.