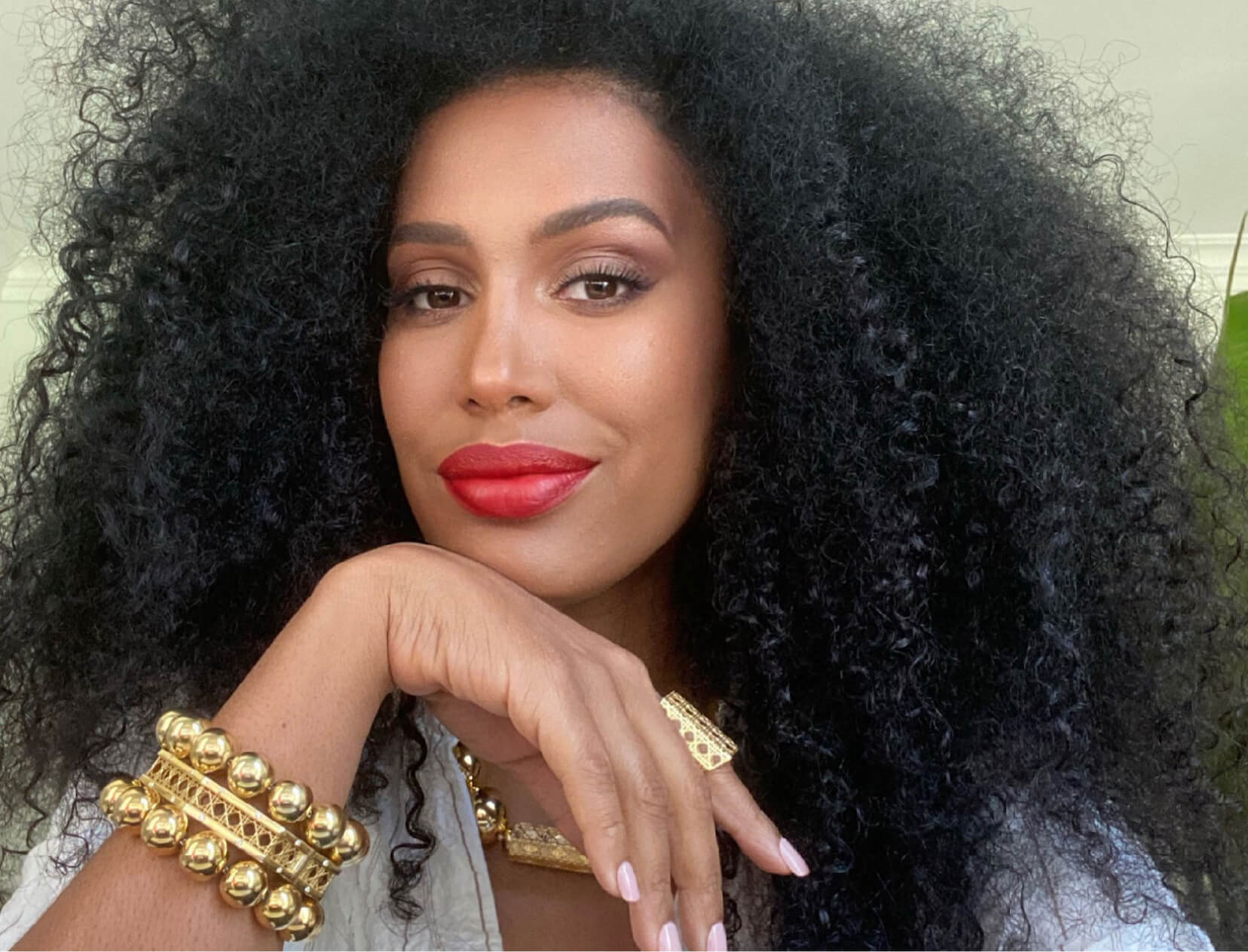 Inside the Shiny World of ManLuu
It was right around that time last year when the world got flipped on its head that French Caribbean multihyphenate MoAna Luu started reconsidering what was most important in her life. As the chief content and creative officer at Essence magazine, Luu has spent a good deal of her career lifting up Black creatives while fighting for more representation in media, fashion, and the arts. And she certainly wasn't going to let her experience with COVID-19 or the intensifying spotlight on racial injustices she was witnessing get in her way. "In times of desperation, you want to create," says the ManLuu founder, who Zoomed us from her home in New York.
After spending the past year and change pouring all her energy into her latest passion project, she was ready to share the story—a story about culture, paying homage to your heritage, and the magic that results when we come together to celebrate our differences. It's a tale she prefers to tell through design, experience, and yes, jewelry.
CATCHING UP WITH MOANA LUU
What sparked the idea for ManLuu?
During the pandemic, I found a postcard of this Creole woman from the 1900s and thought, Wow, she looks amazing—look at her jewelry! In Creole culture, slaves could not own property or land, but they could own jewelry. The beads you see during Mardi Gras are a huge part of that. They were given for birthdays and weddings, even used for trade. I started collecting vintage Creole pieces, and during that process, I figured if I was falling in love with the jewelry, maybe other people would, too. But it was impossible to find these pieces. So I decided to make them myself.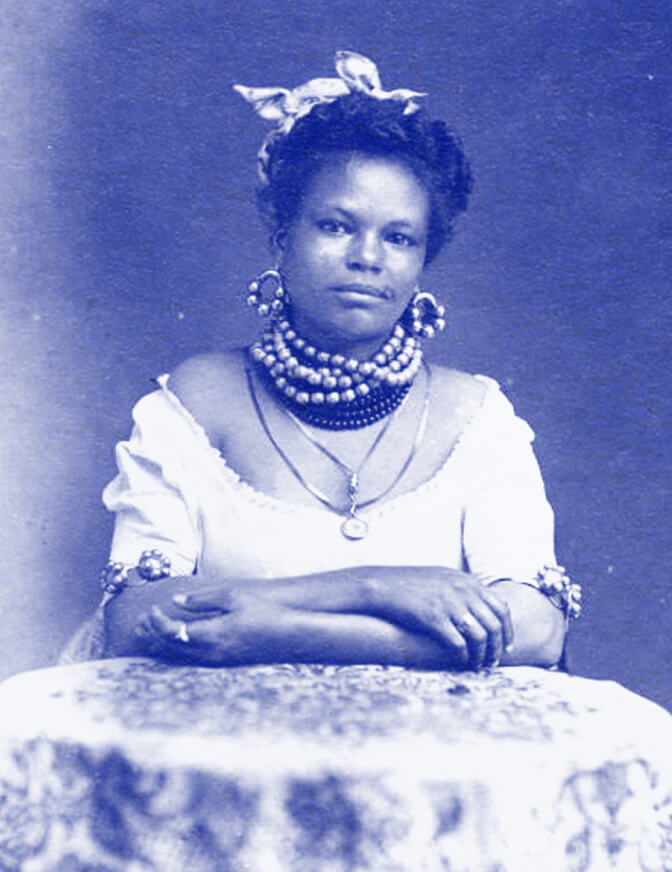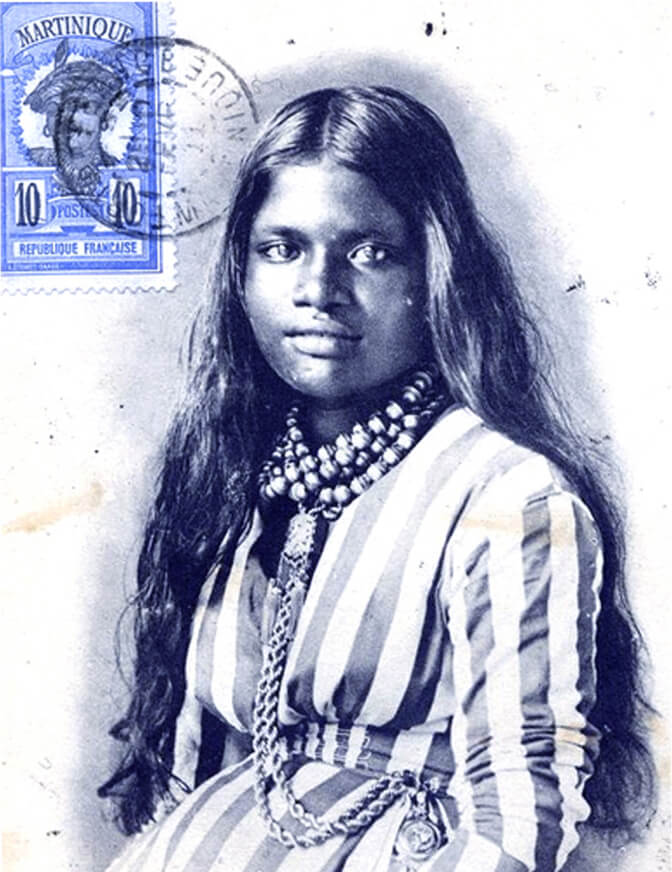 Most rewarding part about starting your own jewelry line?
What I love about this process is being able to share the stories. People know about Creole hoops, but they don't associate the hoops with Creole culture. A woman who stacks her jewelry is called Matador—she goes to Sunday church and wears all her beads and bracelets because it signifies that she is respectable. So there's always been this art of stacking and layering that existed long before it became the trend it is today.
Did you always have this artistic inclination growing up?
The jewelry-making part comes from my mom's side—four generations of designing jewelry in Fort-de-France. My family laughs because they knew I couldn't avoid it, but here we are! My mom was a choreographer, and my dad was one of the first film directors in Martinique, so I grew up in a creative home. I would wake up with painters in my house and dancers jumping in my living room. I loved that it exposed me to different mediums and taught me to be tolerant of other perspectives—something I'm trying to bring to life with my brand.
"It's important to know your roots and where you come from—it's not a bad thing to be different."
How do you envision doing that?
Creole is a mix of so many cultures—Caribbean, French, Indian, and African—and that's the beauty of it. I want to show what can be created when we blend our cultures together, especially as I see so much racial divide in the US. The future is what we build and it's important to lead by example. It's important to know your roots and where you come from—it's not a bad thing to be different.
What's the idea behind your debut collection?
Fast fashion is done. People want quality pieces that you can keep forever, wear over time, and one day pass down to your daughter. It's not about chasing trends. Of course I wanted to have a modern twist to it. So I decided to make the traditional Creole beads oversize but still comfortable and lightweight. And I wanted them to be unisex.
Favorite way to style them?
I love that you don't have to go all matchy-matchy. You can be super classic and wear the pieces. You can be edgy and wear the pieces. You can mix and match them with other jewelry, and it tells a story. That's the beauty of good design: It speaks to everyone.
Tell us about the rattan-like pieces.
The webbing was inspired by tropical furniture through my work in design. I designed a hotel called Apolline in Martinique, and it's become one of the most sought-after hotels in the French Caribbean. For me, everything is a medium that I can express myself through—from smells to jewelry to where you sit and relax. I like to create the full experience. And that was what was most important for me to do with this brand. It goes beyond the jewelry.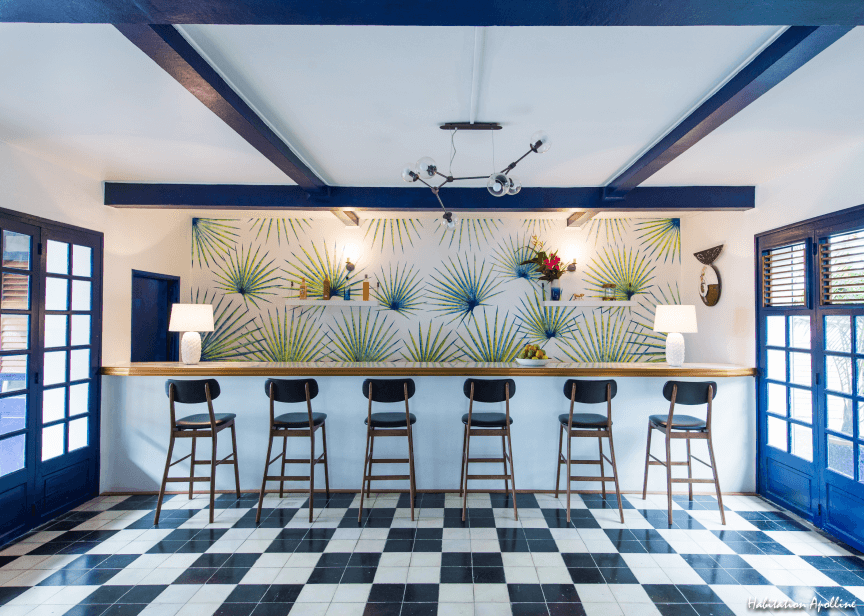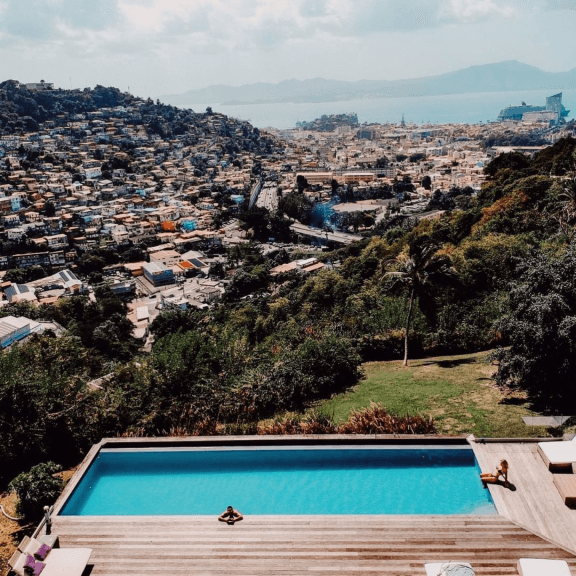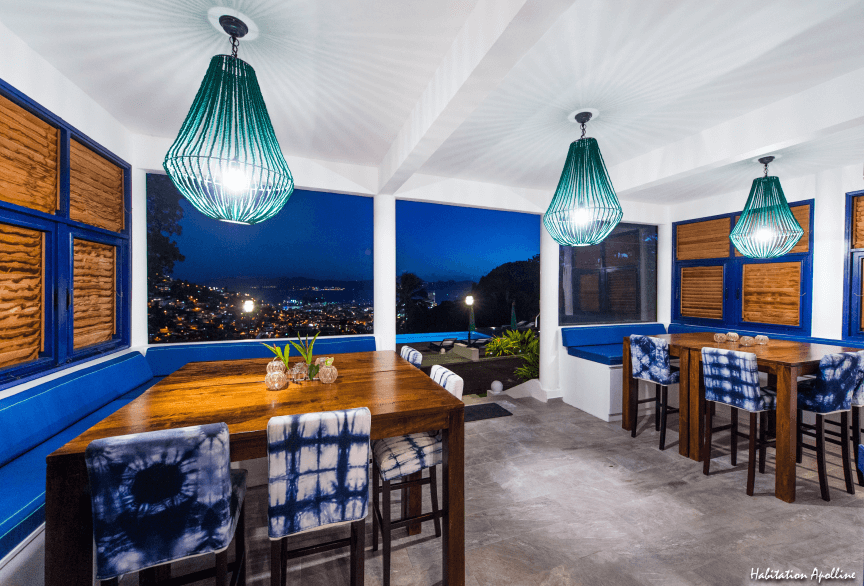 You're juggling kids, a new line, your media career—and you make it look so easy.
We are moms. We are entrepreneurs. We are creatives. It doesn't make sense to limit ourselves. Our time here on earth is limited. You have to do something that is important for you. I transformed what happened with COVID-19 into something that I'm very proud of. When you have no regrets because you're fulfilled with what you're doing, that's very special. The journey is just getting started for me. I don't know what the future holds, but so far, it's been very bright.