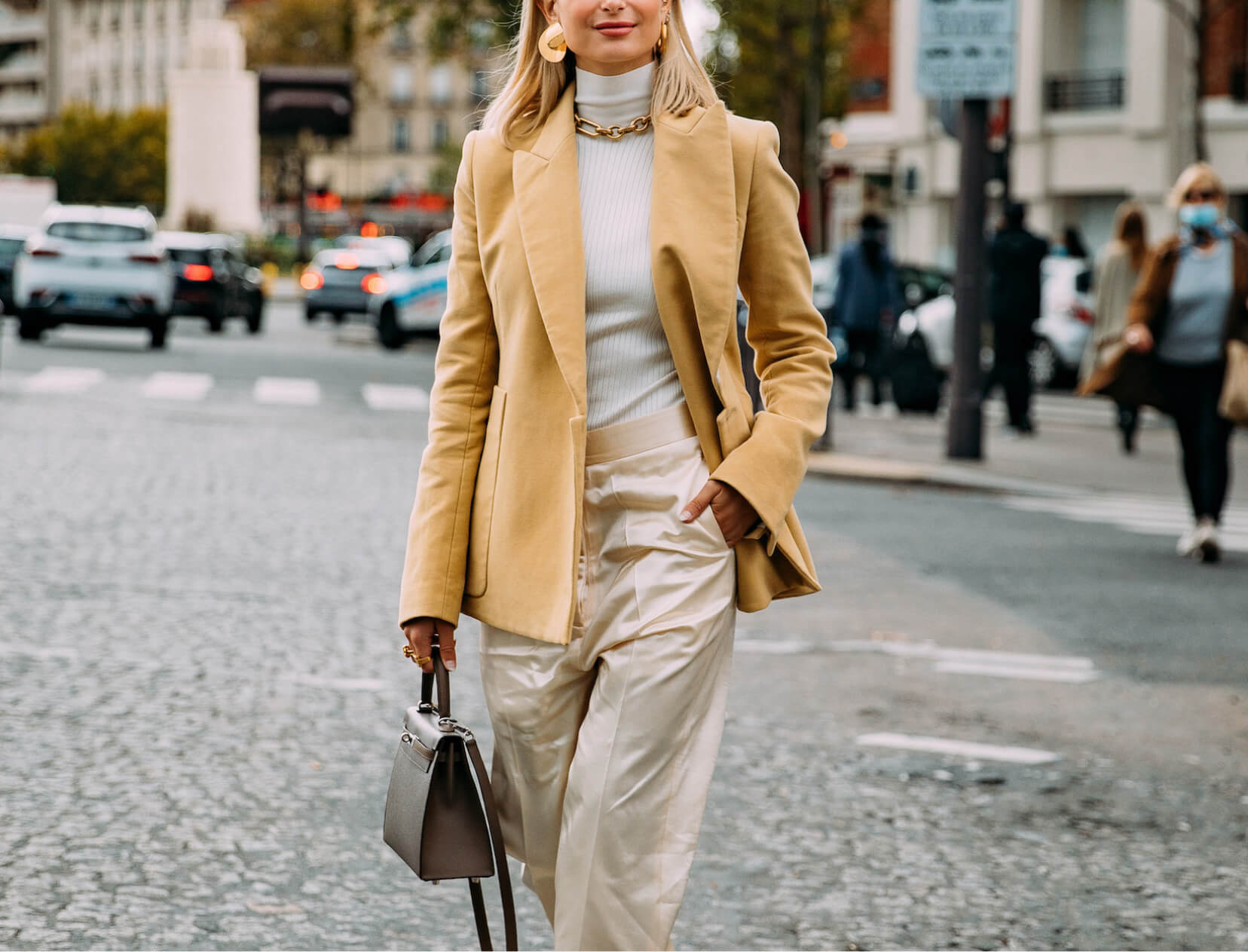 Photo courtesy of Acielle/Styledumonde.com
All the Leather, Tweed, and Cashmere
Your Closet Can Handle
In partnership with our friends at Vince
It's right around now that cloud-soft cashmere, colorful tweeds, and buttery leathers get their main-character moment. When dealing with texture, making it feel intentional (and less sensory-overload) lies in either a) going tonal, b) playing with contrast, or c) optimizing layers as you see fit. Below, three tactile looks to get you started.
YOU'RE GETTING WARMER
Surrounding yourself with soft-on-skin materials is always a good idea. We're talking fleecy
lounge sets, shearling slippers, and a Scandi-inspired pelt thrown over your reading chair.
variety show
A lettuce-hem base layer peeking out from underneath a tweed jacket feels playful, while faded denim that skims the tops of slick leather boots is elevated in a subtly calculated yet effortless way.
MIX AND MONOCHROME
Invite a little nuance to the tonal party: A heathered wool coat tempers a glossy leather
wrap skirt, which, in turn, complements a curve-hugging cashmere top.
We hope you enjoy the products recommended here. Our goal is to suggest only things we love and think you might, as well. We also like transparency, so, full disclosure: We may collect a share of sales or other compensation if you purchase through the external links on this page.