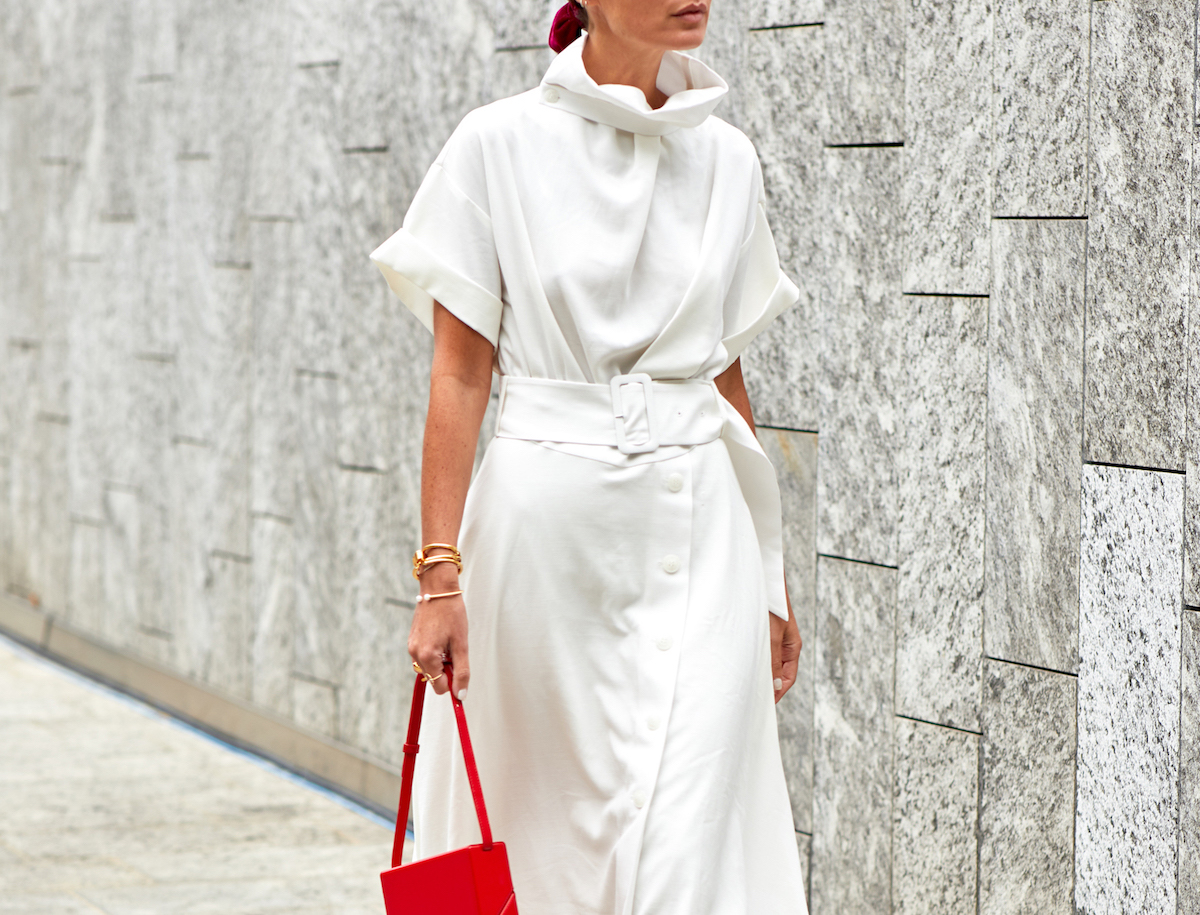 Why Minimalism Always Works
In partnership with our friends at Akris
When we hear "minimalist fashion," our mind quickly sees head-to-toe monochrome or a meticulously edited ten-piece capsule wardrobe. But true minimalism, in the most practical sense, is less about dressing simply and more about streamlining the often overwhelming process of getting dressed. And because an allover tonal look is the sartorial equivalent of a shooting star—you don't see it every day, and it would lose its magic if you did—here are three very different ways to dress a little more minimally.
FOR THE
TREND-FORWARD
No matter how chunky the sweater or straight-up sexy the skirt, stick to a classic color palette and the accessories can be as luxe as you like: golden aviators, sculptural earrings, and snake-embossed block heels strapped to your feet.
FOR THE BOHEMIAN
The secret to making this more-is-more aesthetic look like the opposite? Start with a romantic silhouette (billowy cornflower-blue dress), add a few modern extras (clean-cut jacket, coordinating ballet flats), and reach for a pale-pink carryall that's as pretty as it is practical.
FOR THE
LAID-BACK
Life hack: Whenever dress codes aren't a thing, cashmere sweats are a chic swap for your best-loved Levi's. The rest is easy. Layer on a sheer paneled shirt, lace up a pair of bright-white high-tops (they're anything but common), and complete the look with a shiny gold cuff.