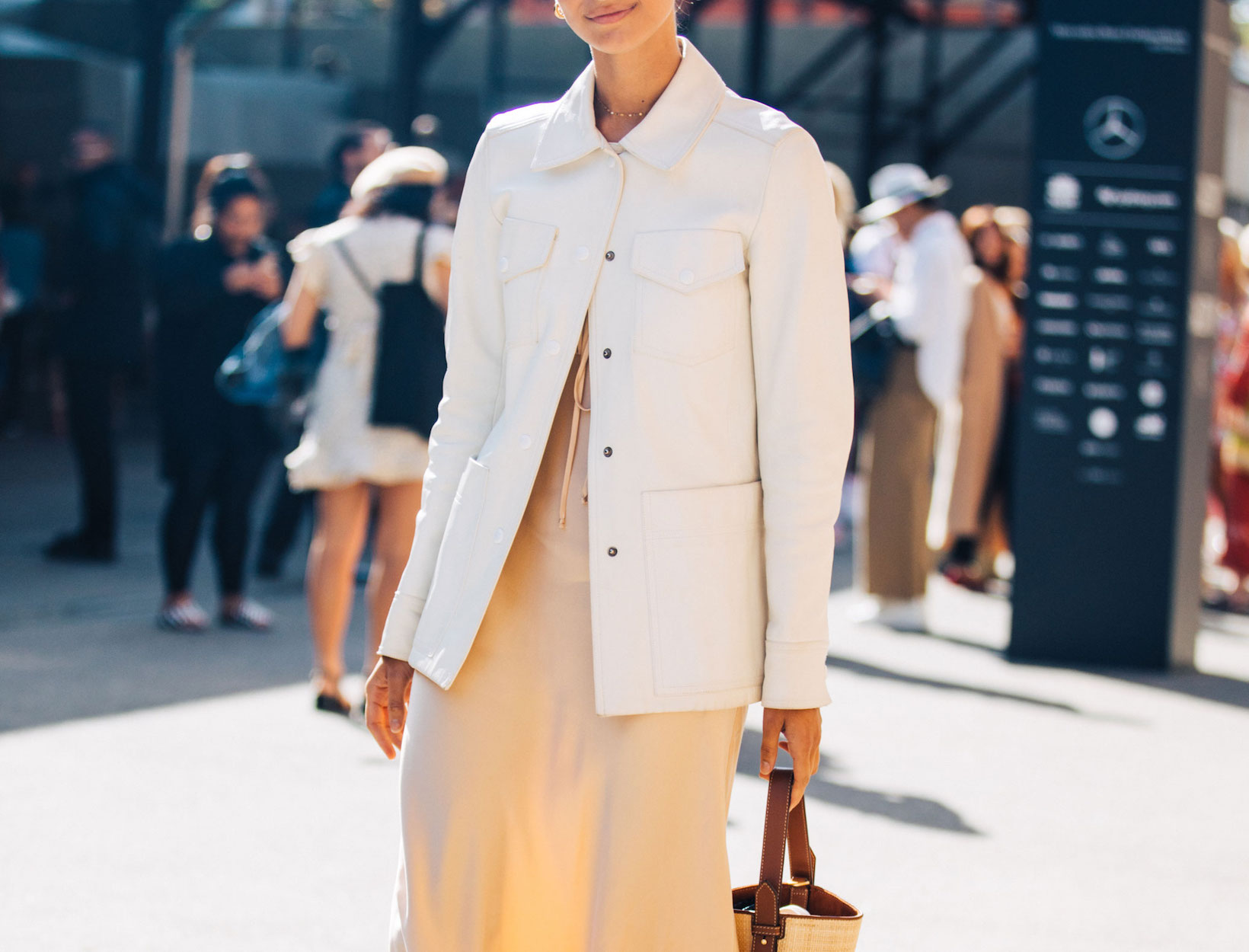 How to Maximize a Minimalist Closet
You've invested in the good stuff, donated anything gathering dust, and exercised restraint throughout sale season. Your closet is now a neutral Rubik's cube composed of versatile pieces waiting for alignment—a few deft moves and the right combinations can help it all click into place.
V. Nice

A sleek, belted maxi with a deep V-neckline shifts the focus to the décolletage—the ideal blank canvas for showing off artful pieces in classic yellow gold.
Keep Your Balance

A modern take on the hourglass silhouette: high volume on top, cinched in the middle, and slightly flared at the ankle-grazing hem.
Ruffling It

Lighten up a utilitarian mini by adding a polished button-down (tiny ruffles at the collar and cuffs are a nice touch). To dial it up a notch, just add a Rolex.
An Even Tan

Pairing neutrals, like color-blocking, is all about balance. Start with an ivory base, then contrast with accessories in rich hues and materials.
Loafing Around

The simplicity of high-waisted trousers and a ribbed tank leaves plenty of room to play with unexpected accents—like square-toed loafers in an eye-catching print.
Polo Game

Jeans and a polo shirt is a timeless, foolproof combination (just ask Dad). Keep the leg straight, keep the wash simple, and go deep on the neckline.