3 Maximalist Summer Style Types
We cover things we're into and think you might be, too. If you purchase through an external link here, goop may earn a commission.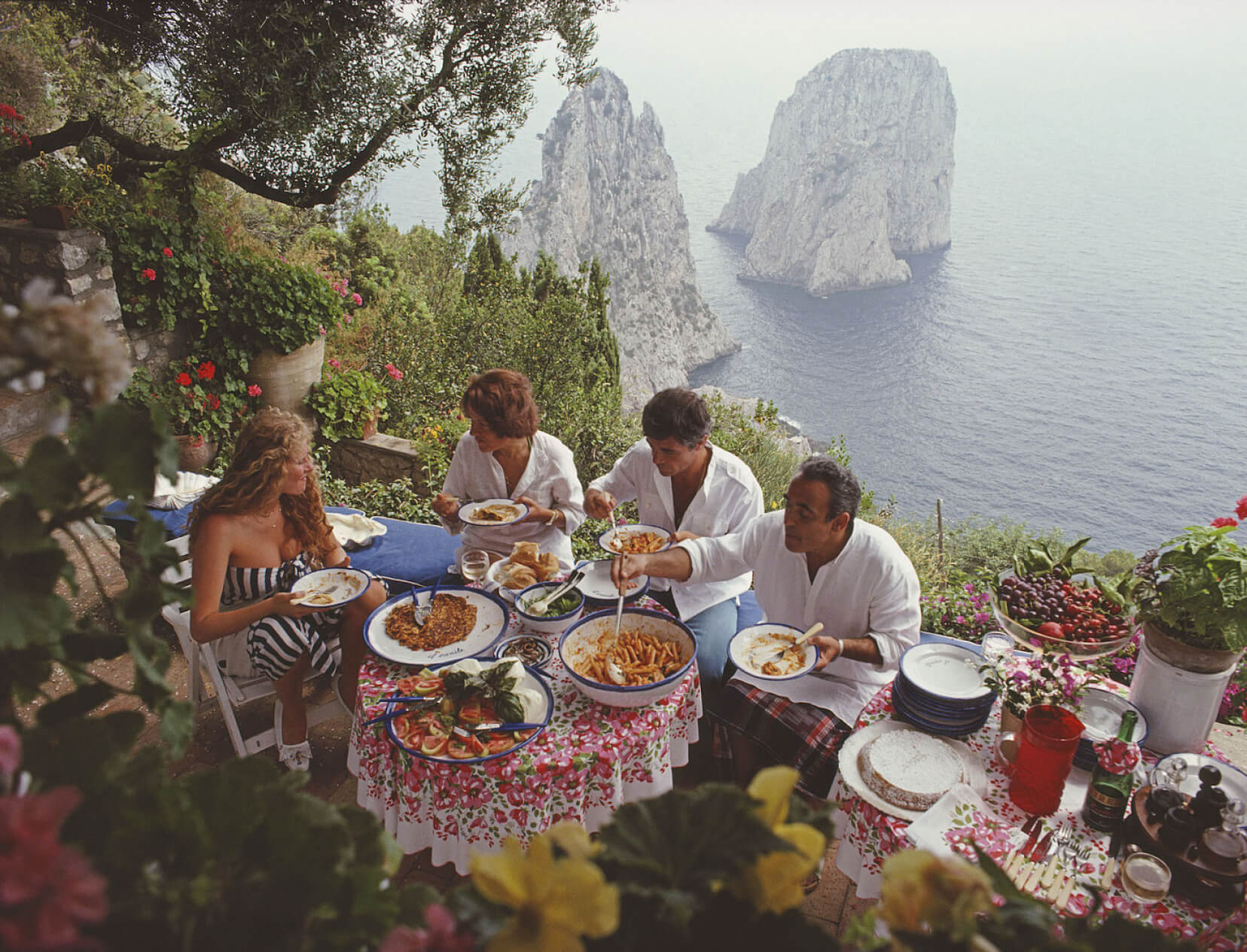 Ah, summer. The season of elongated days and heady nights. Of long, lazy weekends and last-minute getaways. Of bubblegum pop and beach reads. Of double lobster rolls and double-scoop cones. If ever there were a time to embrace excess, it's now. Sartorially speaking, that means leaning into print, color, volume—maximalism in all its glory. Ahead, three ways to channel the unbridled joy of the season in style.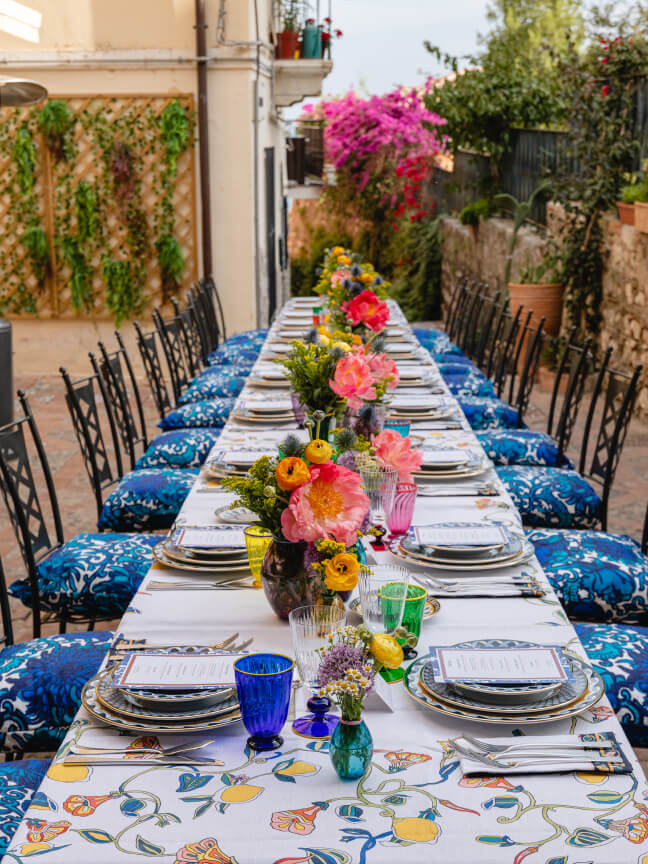 The Hostess
Your great passion in life is bringing people together—ideally at yours, in an extravagantly decorated setting (you keep a photo album of tablescapes past and a scrapbook of images you've clipped for future-fete inspo). Your most recent triumph was a mai tais and macarons party, where the guests dressed to match the menu (you wore a floor-sweeping sundress splashed with rainbow-bright blooms to complement the orange curaçao). On your down days, you gravitate toward relaxed but distinctive silhouettes: a boxy cropped linen jacket with multicolored stripes, a pistachio-green one-piece with an unexpected side cutout, and—always—statement sunglasses.
Photo courtesy of Mariela Medina for La DoubleJ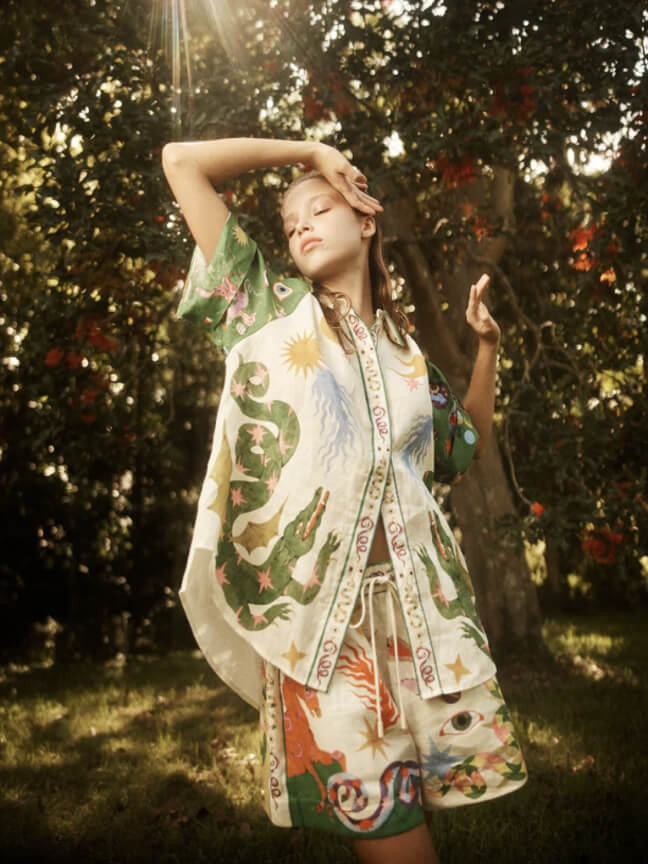 The Art Aficionado
Creativity is one of your core values. You are always falling in love with a new artist, designer, aesthetic, idea. Your forever style icon is Iris Apfel; your motto, "More is never enough." Your prize possession is an oil portrait of your Pekingese, painted by a dear friend when you spent the summer at his villa in Menorca. You plan your vacations around Frieze fairs—and make an annual pilgrimage to Palazzo Venier dei Leoni (IYKYK). Your wardrobe reflects your imaginative spirit: It's heavy on bold patterns, voluminous shapes, and unique accessories (a swish of blue enamel curling up your finger, dotted with pear-cut blue topazes? Yes, please).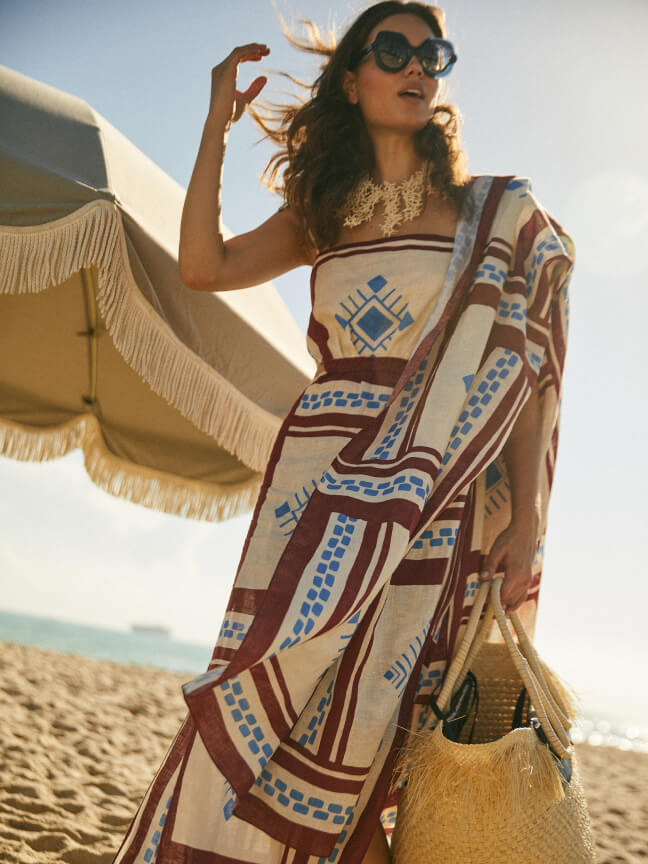 The Jet-Setter
For you, Slim Aarons wasn't just a photographer—he was a lifestyle trailblazer. You ski in St. Anton or St. Moritz; you sun in Cap d'Antibes or Capri. Drink of choice is a Manhattan, up and perfect (and you know how to order it in nine languages). Most memorable event of the last year: André Leon Talley's Christie's auction (you had your eye on that suite of steamer trunks and a blue silk Gucci kimono—the perfect excuse to book a weekend at The Colony Palm Beach). Stylewise, your go-tos are retro stripes, soft pastels—and anything you can pair with a headscarf.