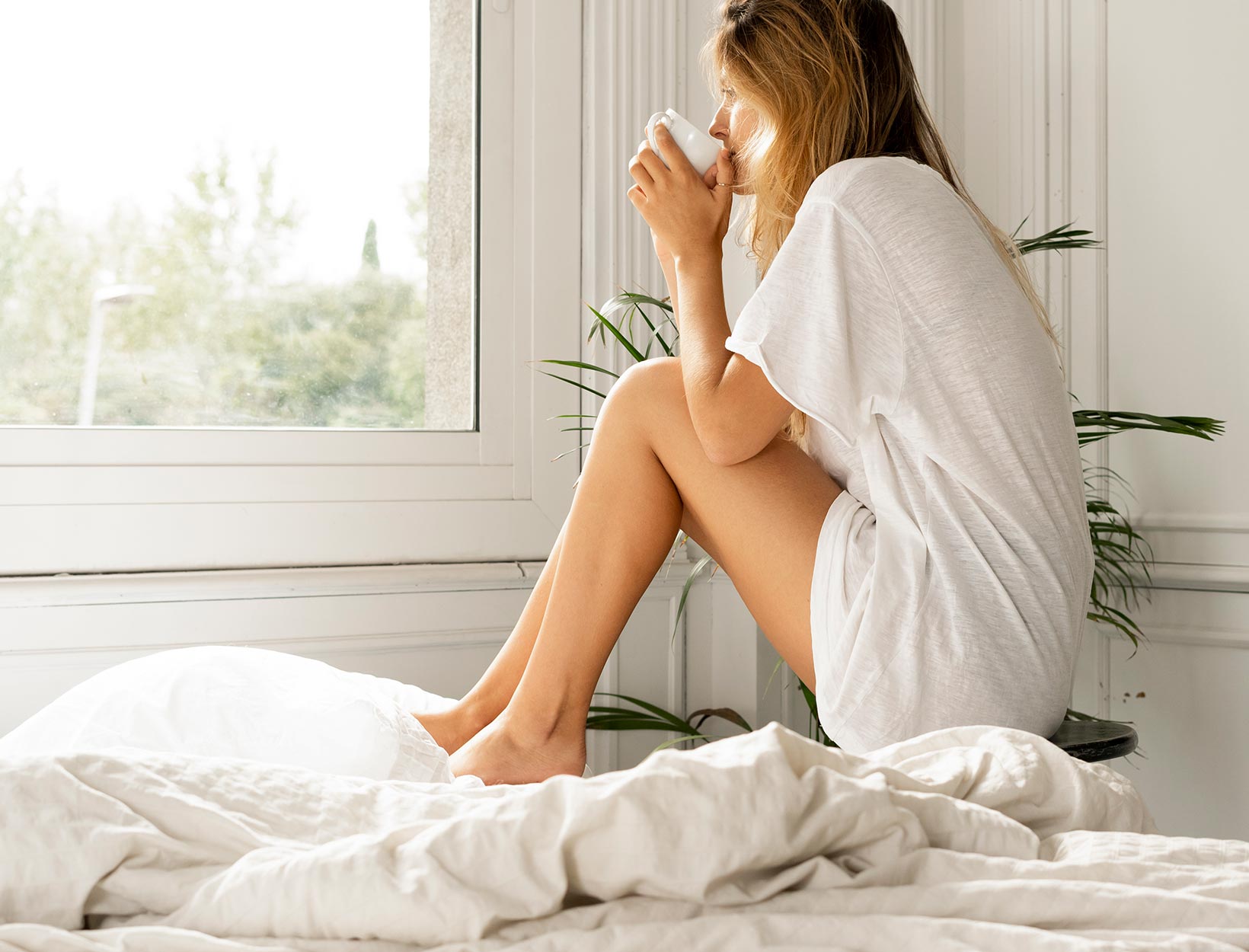 The Slip-into-Something-More-
Comfortable Edit
As much as you'd like them to, your sequined party pants can't handle every day off in December. You need chic, slouchy, so-soft-you'll-forget-you've-got-pants-on pieces that fall somewhere between luxurious and laid-back. These are items that breeze through the TSA Pre-Check line as swiftly as they turn down for date night with Netflix. Never sloppy, certainly not haphazard, these are the kind of cozies that make wherever you are feel like home.
For the Trip Home…

There are certain places that require something comfier, snugglier, and all-around more forgiving than your skinny jeans. (Middle seats and moving vehicles are such places.) Work in a tailored overcoat plus slick sneakers and this track suit becomes something else entirely.
For Movie Marathoning…

Whoever first suggested we step outside of our comfort zone never slipped on Olivia van Halle. Keep the vibe going with a cashmere cardigan, a calming candle, and a matching pair of slippers for good measure.
For Midbreak Grocery Runs…

Even if your plan is to cozy up till 2020, you'll eventually run out of oat milk. Tackle any errand that involves leaving the house with a throw-on-and-go pullover, shades, and a bag big enough to carry home the Netflix snacks.
For a Morning-After Sweat Session…

The only thing more pleasing than a feel-good flow is a feel-good flow in a print-happy set. Zip up a hoodie, proceed to wriggle on the world's most comfortable slides, and you're good for whatever follows.