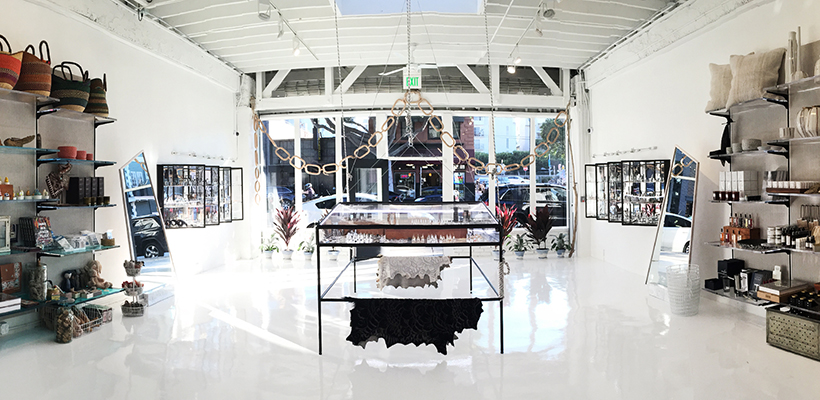 Love Adorned Opens in LA
There aren't that many stores out there that fully embody an entire aesthetic, where everything feels like it shares the same wonderful sensibility. One of the boutiques that does exactly that so well is Love Adorned the jewelry companion to the famed New York City tattoo parlor, NY Adorned. The outpost in Nolita is legendary—from the stunning, slightly asymmetrical diamond rings from Polly Wales, to the cool, Natural Park-themed bandanas for kids, to the resin champagne buckets by Tina Frey—and so when they opened a second location in Amagansett a few years ago, we were thrilled.
Now, they can finally be found on Santa Monica's Main Street, which is quickly becoming one of the Westside's most compelling shopping destinations (Lost & Found, Muji, Caro Bambino). The space is fittingly airy and light, and lined with all the jewelry treasures you'd expect along with a smattering of kitchen goods, throw pillows, and beautifully-scented candles.
2923 Main St., Santa Monica, 310.450.2227