How One Interior Decorator Curates Her Closet
Created with TUMI
We cover things we're into and think you might be, too. If you purchase through an external link here, goop may earn a commission.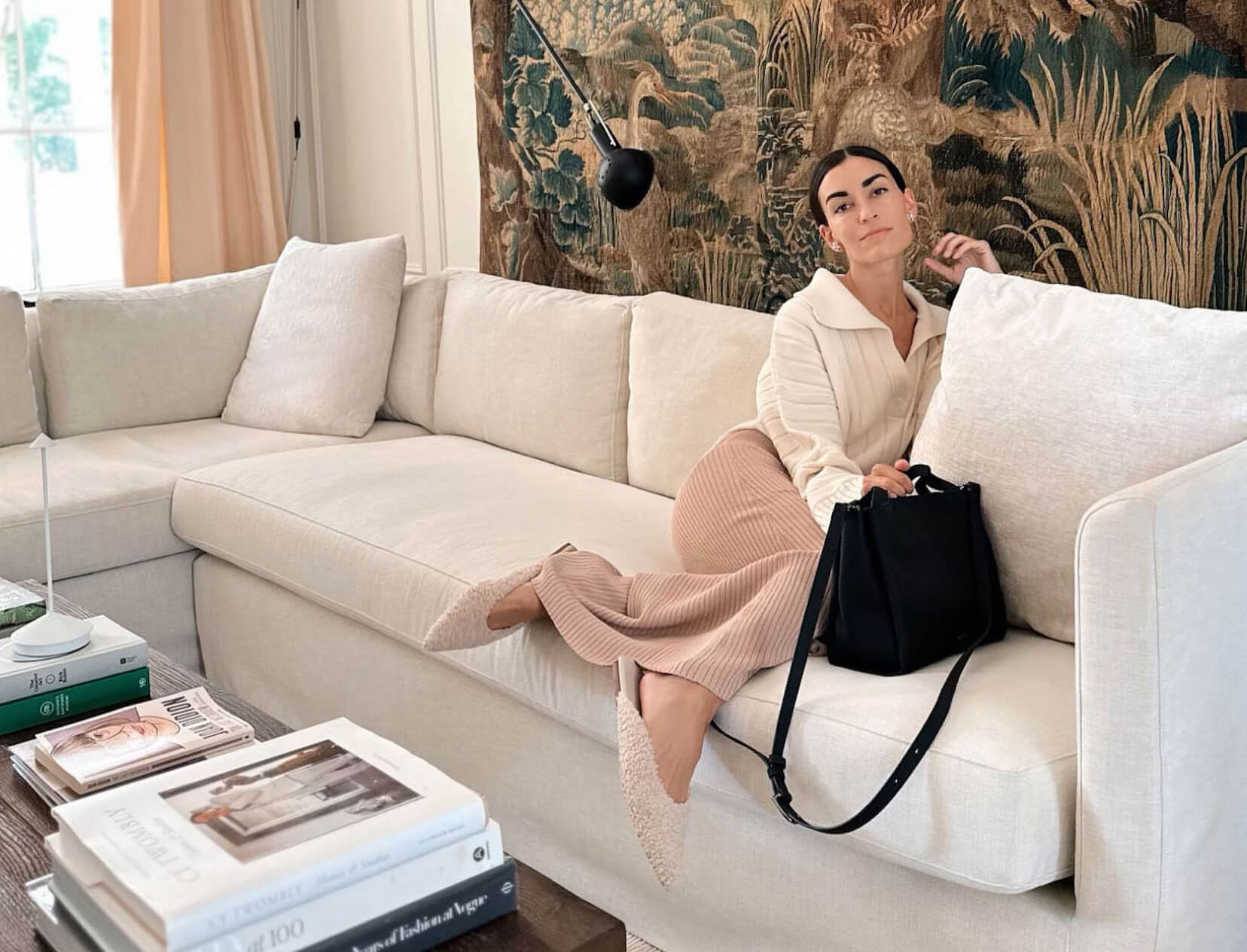 Liz Damrich knows beautiful things. The interior decorator and mom of two lives in a Greek Revival–style home in the Gulf Coast with a deep porch, Ionic columns, and an abundance of crown molding. She treasure-hunts for furnishings that will complement the historic interiors. And she turns that same discerning eye toward her wardrobe—especially when shopping for new additions.
The latest one? A leather carryall in a pretty shade of taupe, from TUMI's new Georgica collection. "My sense of luxury has shifted in the past few years since becoming a mother. It now certainly needs to have an ease and functionality to it," says Damrich. "My bag needs to work hard for me. Can it hold a sweater in case I get cold? How quickly can I get to my phone if my toddler is screaming? I'm not someone who switches bags constantly, so I really look for something that can layer nicely into my wardrobe and just sort of ebb and flow with what I need to do."
Below, Damrich shares her thoughts on styling (both rooms and outfits), her favorite get-ready-quick tip, and more.

I always think about building an outfit like building a room: Once you have those foundational pieces that you can count on, you can then have fun with different layering pieces. But it all rests on those bones—that foundation—that really make you feel like yourself.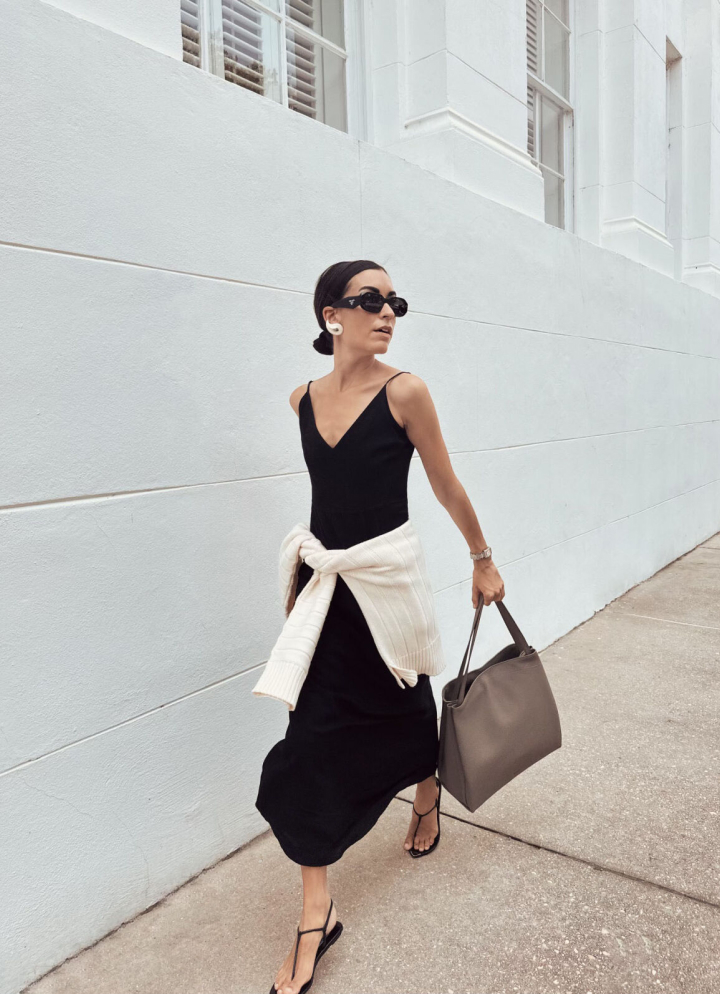 I always keep a bold pair of earrings in my bag to quickly elevate an outfit. It's a nice trick if I'm picking up the kids from school in a breezy loungewear set or find myself last-minute going for an early dinner downtown where I need to be a bit more polished.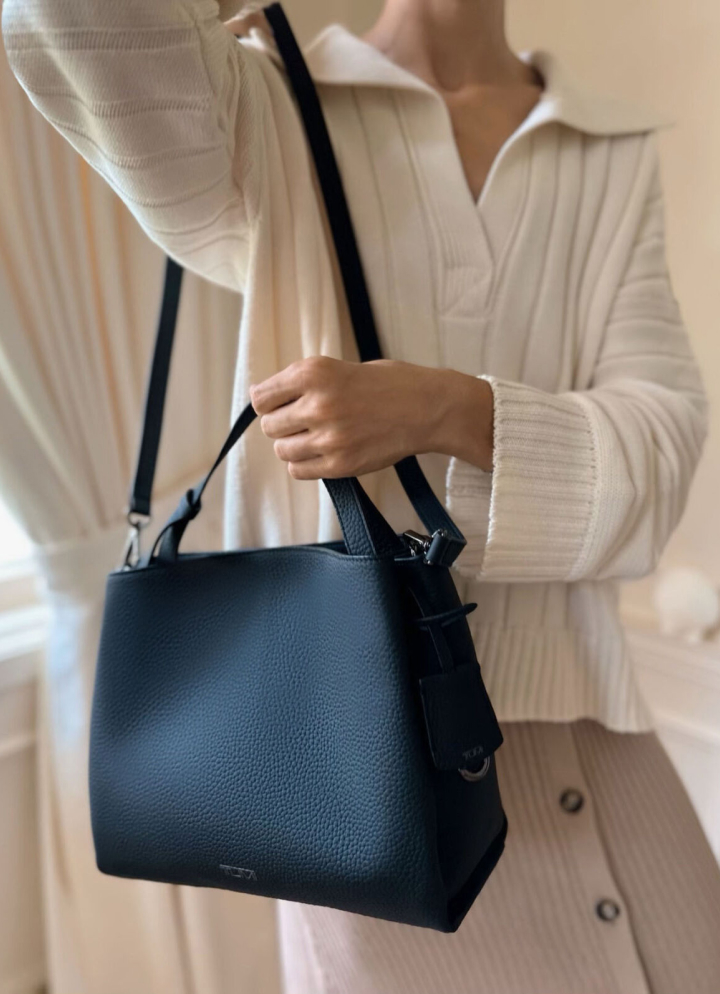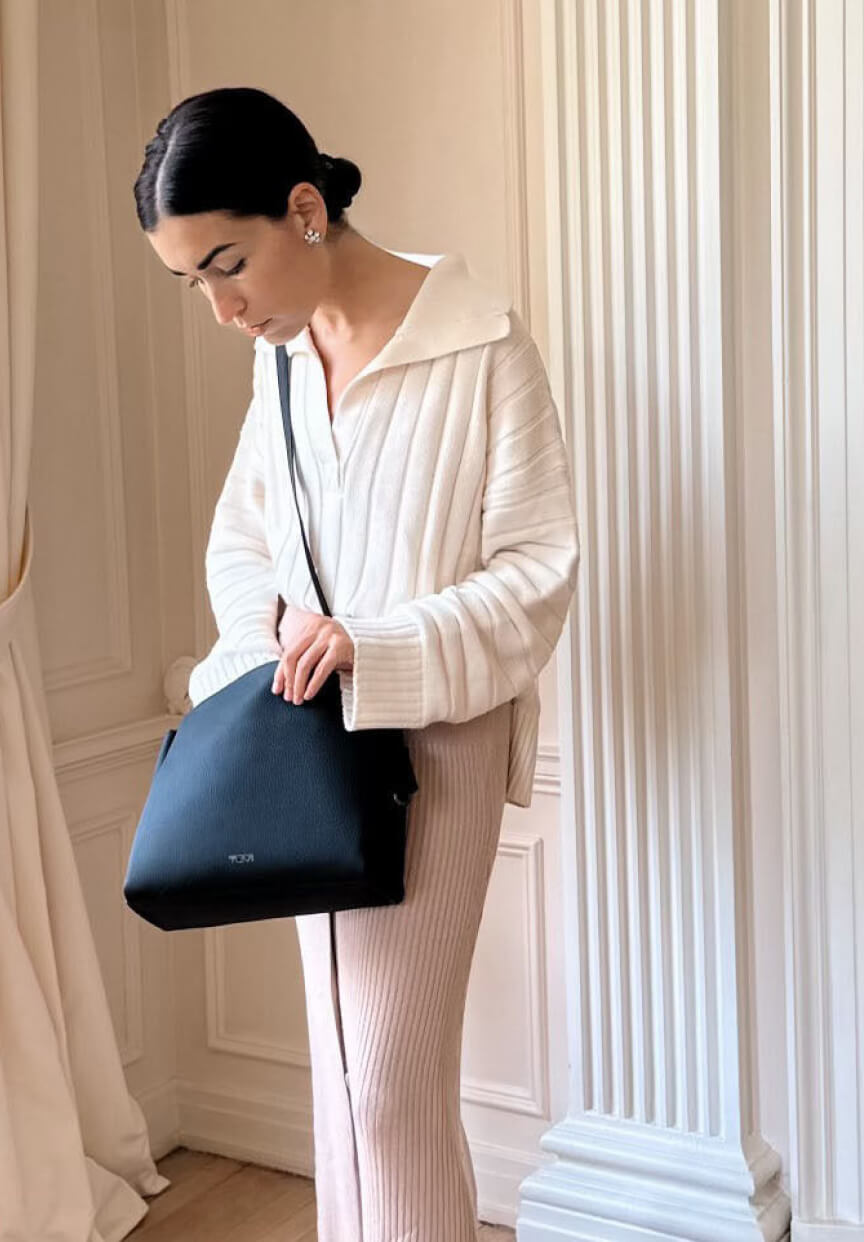 I think G. Label does a great job of integrating those tiny design elements that make a piece feel special. I like that this V-neck shows a little skin while still being cozy.
TUMI is a brand that has heritage. It's been around. The bags are durable, but the leather is so exquisitely luxurious and soft. I think that pairing of strength and beauty is what I look for in luxury items in general now.