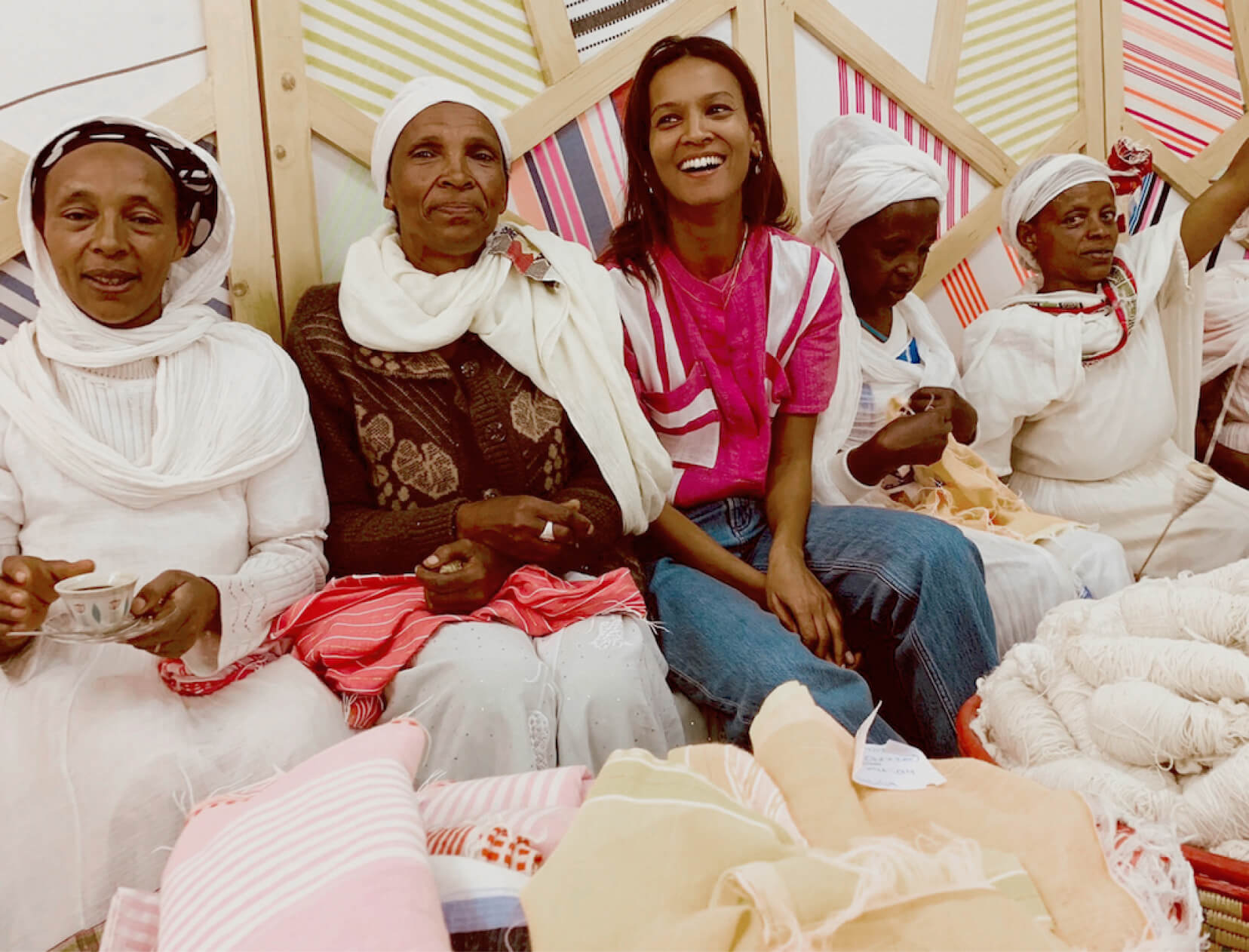 Liya Kebede on Meditation, Morning Rituals, and Her Proudest Career Moment
Supermodel Liya Kebede is full of surprises. Like the fact that she's into sound meditation. Or that she, like us, is obsessed with The Crown. But it's her heart of gold that never ceases to amaze. No matter how many runways she's walked or magazine covers she's graced, her warmth and compassion go far beyond that instantly recognizable—and highly photogenic—smile.
To put it simply, Kebede cares about helping others. This shines through not only in her personal life (she served as a maternal health ambassador to the World Health Organization) but in her professional one, too. She is the visionary behind Lemlem—a line of beautiful handwoven jumpsuits and strappy dresses that are like a tropical vacation in clothing form. Beyond the breezy fabrics, gauzy textures, and sun-kissed hues, there's a mission: to lift artisans up, create sustainable jobs for women in her home country of Ethiopia, and keep a time-honored tradition of weaving alive.
"Sustainability has always been about the human element for me—it's about every person having equal access, opportunity, and justice, too."
Kebede was thinking about sustainability and traceability long before the rest of the fashion world caught on. And in a relatively unchecked industry that still has a long, long way to go in terms of raising social and ethical production standards, Lemlem—which means "to bloom and flourish" in one of Ethiopia's native languages, Amharic—is doing its part to cultivate positive change and set the bar high. Really high.
We talked to Kebede about Lemlem, life at home, what she's most hopeful for in 2021, and the inspiration behind those aforementioned dresses—including one perfect peony-pink number made just for us.
What inspired you to launch a fashion line?
When I went home to Ethiopia in 2007, I started to see how the fashion market was changing. Ethiopians had begun shifting away from wearing traditional clothes, and so many weavers were out of work. My favorite artisan stalls in the local markets had been shuttered, and weavers were barely getting by, living under the poverty line. Weaving is a central part of our cultural heritage—I wanted to play a part in keeping that art form alive and creating jobs for the artisans.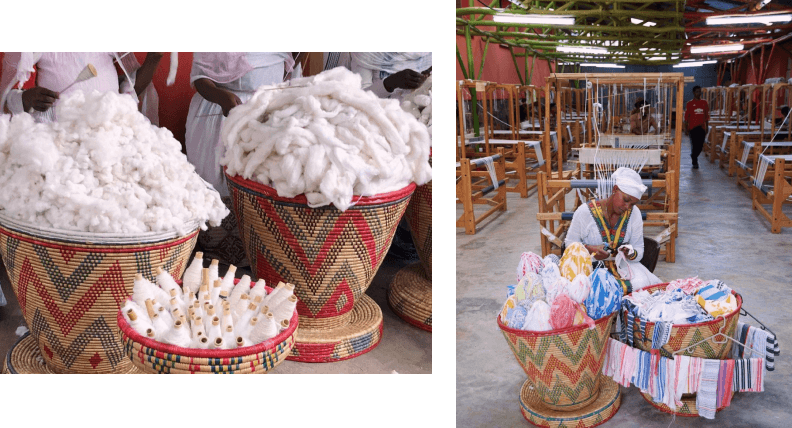 Tell us about the handweaving techniques.
Our Ethiopia collections are made using a traditional weaving process on wooden looms. Everything is done by hand, starting with the cleaning, preparation, and spinning of the cotton fibers, which are woven into soft fabrics with our signature stripe and design patterns called tibeb, something that's unique to Ethiopian weaving.
Most rewarding part about your job?
I love directing the creative process. Each season my team and I lay out a design concept, taking inspiration from places, colors, and patterns—sometimes art or music, too. And we work extremely closely with our artisans to bring the designs to life. We're constantly experimenting and creating unique stories.

Proudest career moment so far?
Sustainability has always been about the human element for me—it's about every person having equal access, opportunity, and justice, too. And I'm proud that Lemlem has created jobs that pay a fair and consistent living wage for artisans. One of our training initiatives launched by the Lemlem Foundation in 2018 is giving more women artisans a chance to build design and production skills to prepare for job opportunities in Africa's growing fashion industry—I'm really proud of that.
Do you live in Lemlem at home?
I do! It's perfect for a cozy day at home. I like to start out in my Kelali robe. On chilly days, I'll layer one of my favorite Lemlem pieces, like my Semira shirt, under a warm cardigan with jeans and Birkenstocks.
goop picks
First place you want to travel to when that part of life resumes?
I'm really looking forward to getting back home to Ethiopia to see family and our Lemlem artisans.
What's the inspiration behind the pieces you curated for goop?
The rich pinks and deep-orange stripes make me think of those bold, striated early-winter sunsets we often get a glimpse of this time of year. They're so clear and strong, and they remind me to pause and take in the beauty all around us.
Some things keeping you inspired lately?
I've been very inspired seeing how, even in this very difficult year, people have been moved to do more to help one another. At Lemlem, we've been focusing on banding together with other brands that are made in Africa, and it's been an incredible experience learning more about one another.
Favorite way to wind down the day?
I've started cooking a ton, and I love listening to podcasts simultaneously. Lately, I've been into the You're Wrong About series on Princess Diana because I've been bingeing The Crown over the past few weeks!
What's life been like at home for you?
I'm so used to being on the go between New York and Europe, traveling often for work—it was a real adjustment at first, and I miss that energy. But I've found a new pace of life at home. I've done lots of reading, watching movies, and catching up on shows, as well as video-calling old friends. It's been really refreshing. And it's helped me keep up my creativity, too.
Morning ritual you never skip?
Making a cappuccino!
Go-to wellness practices?
Yoga, meditation, and journaling. I've also had the pleasure of experiencing sound meditation, which is absolutely incredible.
goop picks
What are you most hopeful for this year?
That we'll see an end to this pandemic and not only get to be closer together with family and friends again but also be able to focus on helping those around the world that need it most to recover, too.