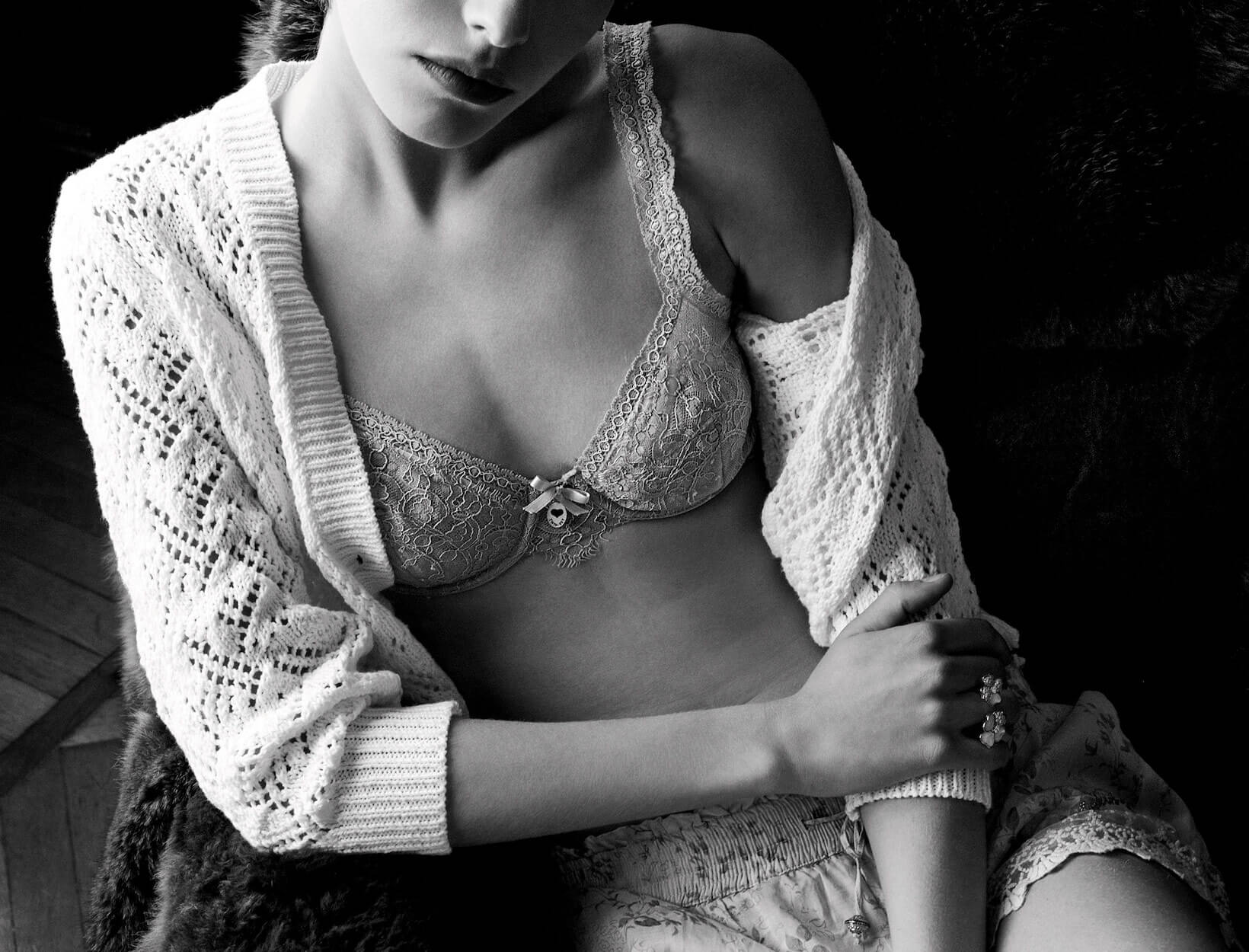 The goop Guide to a Well-Stocked Lingerie Drawer
That fact that the first layers we put on often end up last on the refresh list seems counterintuitive. But ask around and you'll find that lingerie neglect runs rampant in even the chicest circles. Here, we've created a lingerie guide worth a visit anytime you discover an unfulfilled need in your top drawer—or just a hole in your underwear. The approach: Tap staffers, stylists, and specialists for their intimates intel and the trusted, gold-star brands they rely on.
THE BRA EDIT: FOR A LITTLE
Barely there bralettes are a sheer joy to wear (and sneakily sexy peeking out from under a V-neck or tank), but you won't regret investing in a sleek, solid option to wear beneath tees and silk, plus an underwire for occasions when you want a little lift.
THE BRA EDIT: FOR A LOT
The challenge: Find a supportive full-cup bra that doesn't pinch or pucker (extra points for prettiness). The answer: a four-way tie between two sleek, T-shirt-friendly styles and a pair of lacy, multipanel pieces.
ONE AND DONE
When your lingerie drawer needs a complete overhaul, The KiT has you covered. Build a bespoke box of essentials, or choose from sets curated by the brand's founders—a pair of celebrity stylists who know how to nail a flattering fit.
BEST FOR EVENTS

For every silk slip dress, leather legging, and deep-V gown, there's a pair of panties to keep everything where it's supposed to be (while remaining miraculously invisible) and a bra designed with that plunging neckline in mind.
DRAWERS TRULY

You're no one-trick pony, and neither are your panties. Keep your drawer well-rounded with a range of styles—from imperceptible to moisture-wicking—and stock up on the pairs you wear the most.
BEST IN BED
Next-level lingerie does more than just look good. Finding a style you feel sexy and comfortable in—whether it's a gossamer garter belt or a black lace bodysuit—will fast-track you past hot to totally empowered.
SUSTAINABLE SETS
How to feel good in and about your underwear: Support brands committed to responsible practices, like trendproofing collections by sticking to timeless palettes, creating smaller runs, eschewing wasted fabric, and embracing recycled materials.
WEEKEND LOUNGING
These super soft matching sets were made for the kind of laid-back nights when the only thing getting turned up is the volume on your TV. In the event you have to put on more clothes, a lightweight tank pairs perfectly with high-waisted bottoms and boy shorts.
WELLNESS-FOCUSED

Oddobody is more than just a company that makes the softest, most breathable underwear we know of. It's a movement to raise awareness. The collection was born from Shira Wheeler's decade-long quest (inspired by her mother's advice) to find simple underwear that was 100 percent cotton. After finding that there were few available options, she talked to friends and researched the potential benefits of wearing cotton. What she found was that "not only is there is a need in the market for this product; it can also spark a much larger conversation about our bodies," says Wheeler. Eventually she decided to meet the need herself, launching Oddobody in 2016. Soon after, she joined forces with her business partner, Abigail Gerow, and the two have been on a mission to have Oddobody serve as a beacon, empowering more people to think and talk about their feelings around intimacy, the materials they choose to wear, and overall body health. The products—three simple cuts made from hand-picked organic cotton—are minimal, functional, and inclusive, as is the supportive literature on the site. "We want it to be accessible," says Gerow.
MATERNITY LINGERIE
Our executive editor spent over nine months (she's due, oh, any second now) diving so deeply into the world of maternity underwear, she could write a thesis on thongs. Her advice? Seek out wide, stretchy waistbands that stay put, and don't be afraid to go up a size or two.