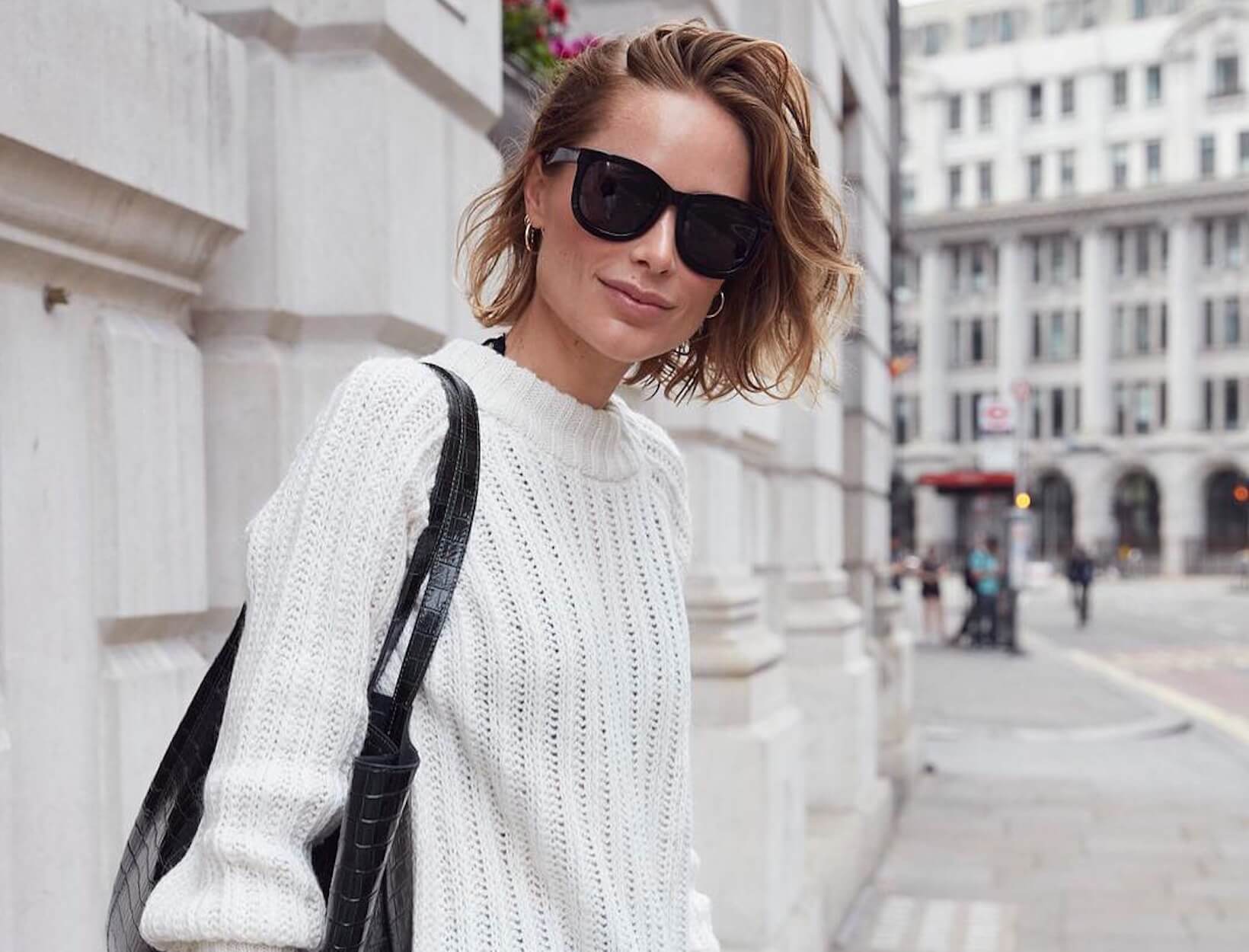 Layering Up for Fall, the LA Way

Perhaps nothing else conjures up an excitement equal parts old and new like the start of fall. There's the anticipation to incorporate new runway trends, just as there's a nostalgia to pull out those classic, tried-and-true cool weather pieces that always feel new again as the air turns crisp.
Danish-born designer Anine Bing knows a thing or two about nailing that whole classic-meets-modern mix. Since 2005, the LA-based designer and mother of two has designed edgy-feminine pieces with a timeless bent (think a motorcycle jacket, Chelsea boots, high-waist denim, and silk camisoles) under her eponymous label. The entire line is meant to be mixed-and-matched in a way that's totally relatable, no matter your personal style. "I like to keep my personal style super easy and effortless, with a rock 'n' roll edge," she says. Here she takes us through her current favorites–including a few closet MVPs she reaches for every fall.
1.

ANKLE BOOTS
"Boots are the best part about fall."

2.

CASHMERE
"The moment it starts to get cold, I pull all my sweaters out."

3.

GOOP BY JUICE BEAUTY
Enriching Face Oil goop, $110

FALL-READY FACE OIL
"I try not to ever over-do it in terms of putting product on my skin, but this oil feels great on and makes me super dewy and glowy for the rest of the day or night."

4.

LIGHT MY FIRE
"I'm obsessed with lighting a bunch of our Savage Rose candles in the evening. We have a big group of them on the front steps leading into our house and a few in the kitchen and back porch, and it fills the entire house with the coziest scent."

5.

THE LAUNDRESS
Denim Wash The Laundress, $19

"I wear denim constantly and have two little kids and a dog, so I wash them often. I like knowing that the color won't fade, especially for my darker jeans."

THE LAUNDRESS
Delicate Wash The Laundress, $19

"For longevity's sake, it's important to use a soft, gentle wash to care for lacy underpinnings."

"When the season changes to fall I just love adding more layers…a cashmere sweater over a silk slip over jeans with a leather jacket. The more layers the better."

6.

LEATHER JACKET
"If there's one thing that's in constant rotation this time of year, it's my leather jacket."

7.

LEATHER PANT
"Leather pants look great with flats, ankle boots, sneakers…they're especially cool when you throw on something simple, like a sweatshirt."

8.

KOSAS
Weightless Lip Color goop, $28

LIP SERVICE
"I'm not really a lipstick person, but lately I've been experimenting with subtle color on my lips."

9.

TREND REPORT
"This fall, I'm most excited about bomber jackets and pajama dressing. You can throw on a bomber over a sweater, t-shirt, or fancy dress and it looks cool with anything. Head-to-toe silk pajamas work for daytime with a pair of white sneakers."
1. ANKLE BOOTS
"Boots are the best part about fall."
2. CASHMERE
"The moment it starts to get cold, I pull all my sweaters out."
3. FALL-READY FACE OIL
"I try not to ever over-do it in terms of putting product on my skin, but this oil feels great on and makes me super dewy and glowy for the rest of the day or night."
4. LIGHT MY FIRE
"I'm obsessed with lighting a bunch of our Savage Rose candles in the evening. We have a big group of them on the front steps leading into our house and a few in the kitchen and back porch, and it fills the entire house with the coziest scent."
5. The Laundress Denim Wash
"I wear denim constantly and have two little kids and a dog, so I wash them often. I like knowing that the color won't fade, especially for my darker jeans."
The Laundress Delicate Wash
"For longevity's sake, it's important to use a soft, gentle wash to care for lacy underpinnings."
6. LEATHER JACKET
"If there's one thing that's in constant rotation this time of year, it's my leather jacket."
7. LEATHER PANT
"Leather pants look great with flats, ankle boots, sneakers…they're especially cool when you throw on something simple, like a sweatshirt."
8. LIP SERVICE
"I'm not really a lipstick person, but lately I've been experimenting with subtle color on my lips."
9. TREND REPORT
"This fall, I'm most excited about bomber jackets and pajama dressing. You can throw on a bomber over a sweater, t-shirt, or fancy dress and it looks cool with anything. Head-to-toe silk pajamas work for daytime with a pair of white sneakers."