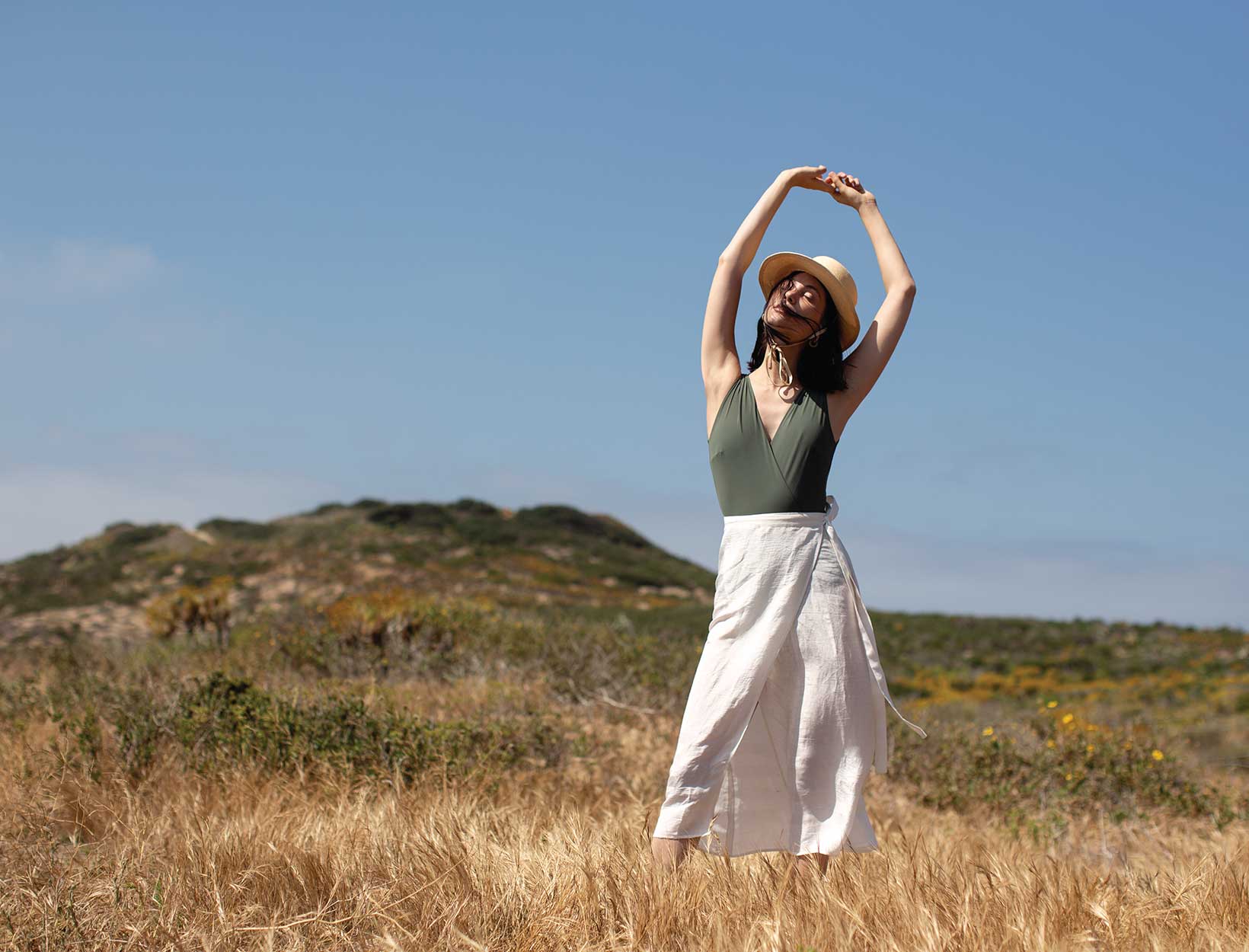 3 Labor Day Outfit Ideas
You know what's better than a weekend in the summer? A long weekend in the summer. One that starts at 5 o'clock sharp on Friday, skips the Sunday scaries altogether, and spills blissfully into Monday. And while LDW may be the unofficial summer's-almost-over marker, by no means have the good times come to a halt. There are spritzers to be sipped. Late-afternoon sun to be soaked up. Old friends to catch up with. Below, all the wispy dresses, low-key-sexy sandals, and achingly cute bags to make participating in all of the above that much more chic.
FOR SOMEWHERE SEASIDE
Step 1: Get yourself a denim swimsuit. Step 2: Layer said suit with a beach-and-beyond cover-up (G. Label, naturally). Steps 3 and 4: Add espadrilles and rely on this effortless formula for any and all water-adjacent activities.
FOR A BACKYARD BBQ
Come late summer, anything freeing and featherweight that floats off the body is top of mind. And when it's rendered in the most serene shade of sky blue, well, all the better for activities alfresco. Suggested pairings: rosé. Chloé. And the world's most grass-friendly slides.
FOR AN EVENING OUT
No dress, no dice. We prefer ours pretty and printed and armed with all the conversation-dominating details we can't wait to zip, slip, and swipe on.